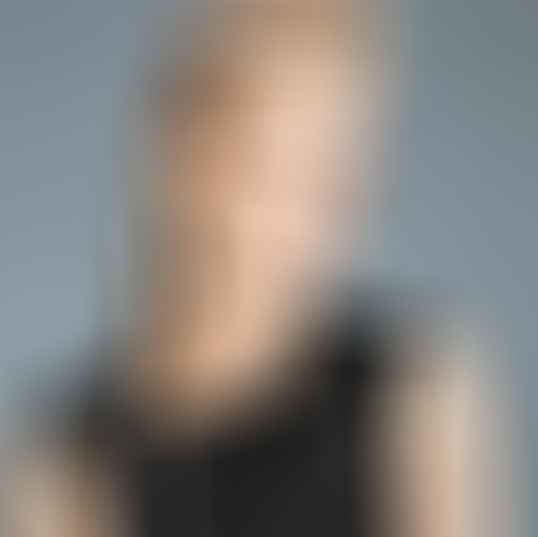 the gamingCorporate With a targeted campaign, G2A.COM wants to draw attention to the importance of diversity in the Industry and the Society I aufmerksam make. Mona Kinal, CMO at G2A.COM, in an interview about the Set the campaign.
Mona Kinal holds a master's degree in Political Science from the University Warsaw and a master's degree in clinical Psychology from the SWPS. She also studied at the University of Nijmegen in the Netherlands and Central Saint Martins in London and has completed a number of international courses in management, Guide, Communication and completed conflict resolution. Before joining G2A, Kinal was Chief for more than two years Marketing Officer of Empik and led the teams for Brand and communication, PR & events and trade marketing and has almost twenty years of experience in marketing.
What exactly does diversity mean to you? And what exactly do you think needs to change in society and in companies?
Diversity is a very complex issue that encompasses a number of areas - we don't just look at it as gender diversity, although that is an important part of it. We believe that the gaming industry and digital commerce in general is an industry that should be open to everyone, regardless of our differences: Boy People, parents, seniors, people from different cultures, backgrounds, ethnicities and last but not least the prosperity. Our task is to open the Gate2Adventure for all of them and the World of digital entertainment and bring it to them.
What economic benefits do companies have if they allow more diversity?
Research shows that increased diversity has a positive impact on many aspects of organizational work: from innovation (one study shows that innovation revenues are 19% higher in companies that allow diversity than in companies that do not encourage diversity) to towards improving organizational culture and leadership skills According to another study, women are 25 to 34% better at compromise and mentoring.
The books on the subject (advertising)
These are just a few examples from the industry in general, but we have also seen the benefits of diversity directly at G2A.COM: Our 40% female employees and 50% female global leadership team regularly lead to new, innovative approaches and ideas, which are presented and implemented, such as the recently adopted 360° approach to marketing, including increasing emphasis on increase our brand awareness through powerful creative content, bold storytelling and a bold but data-driven approach to communications and local operations in core markets, those of global Strategy correspond.
Stereotypes can often be traced back to cognitive prejudices, which, however, cannot simply be explained away due to deeply rooted thought patterns. How do you intend to counteract this?
I think the best way to deal with stereotypes and cognitive biases is to educate people and contrast those stereotypes with reality. Our goal is to show the world as it really is and present the facts from scientific research such as: B. The one that over 46% of gamers around the world female are and that incorporating diversity into leadership positions has a positive impact on creativity and Turnover of a company has.
Such data is mostly available, but usually it takes some effort to find it. We want to bring them to light and add examples from our own company by sharing our Executives introduce how Dorota Wróbel, our R&D manager, who managed to climb the proverbial ladder from a regular member of the sales team all the way up to the executive floor thanks to her merit and hard work.
Discounts for your success (advertising)!
Of course, there are stereotypes in many areas, including the gaming industry. At G2A.COM we know this and have long used the fact that a large majority of our users are gamers to educate and educate about these stereotypes Resetto counteract facts and examples. We to plan forthcoming an awareness campaign targeting many different aspects of development, including combating stereotypes.
Their campaign video tries to address a variety of societal stereotypes. How complicated is it to cater to all disadvantaged groups? And what do you say to the people who are overwhelmed by it?
As I mentioned earlier, there is Internet There is already data to support the claim that there are many benefits to supporting disadvantaged groups or minorities - but it is often not easy to find this data and present it in channels and in a way that is accessible to the general public light accessible and understandable: Presentation using well-known examples, breaking the data into smaller, more understandable chunks, etc. The important thing is to get the information out to the public in a way that they understand and accept.
Once you have embarked on this path, everything becomes easier and overwhelm can no longer be an excuse. If someone still Ask has or ProblemsOf course, having accepted the information, it's best to open up a dialogue and try to explain or address the specific points he's struggling with. We are the Opinions, that you can never talk too much about things that are important to society, because that is the best way to bring about change. As a brand, G2A.COM wants our customers encourage them to enter and explore the digital world, engage in and be inspired by digital entertainment and theirs Competencies to expand. This will improve their lives and create a better world.
How exactly can digitization and education help to break down prejudices?
It has been my experience that the main reason for prejudice – in any area – is a lack of knowledge. The more you know about a topic, the less likely you are to have prejudices or fears about something or someone. This way can Education be of great help in combating stereotypical thinking. In G2A.COM we want to focus on some aspects of education:
Education about games: We want to show the value of games in other areas of life, break the stereotypes that are unfortunately ingrained in some circles of gamers and broaden horizons through the use of games.
Education about the digital world: We want to show the advantages of digitization, such as the positive impact on the environment, quick access to numerous products and services and almost immediate delivery, but also explain the importance of cyber security.
Gender Equality Education: We want the gaming and entertainment world to be truly democratized and accessible to all, regardless of gender, age, ability, wealth, race, etc.
We will focus on these aspects of education in our future activities and campaigns.
Artificial intelligence is currently on everyone's lips. But it is programmed by humans and can therefore reproduce stereotypical thought patterns. How do you tackle this problem?
We deal with this in detail Technology and have specialists in our company working on solutions related to AI. AI models work with a set of data programmed into them as a kind of "memory" from which to draw. Programming to reproduce certain thought patterns must be intentional and can therefore be caught in the testing process. Also, AI models can usually learn from their users which answers are wrong and why, so new conclusions can be drawn.
The whole subject of the artificial Intelligence is still very new and we will see many more tests, trials, failures and successes over the next few months and maybe even years, including in the area of ​​creating and combating stereotyped response patterns. There are of course many areas in which AI models can help: market research, content creation, customer service or even security. We have already identified these areas and are conducting initial exercises on the use of AI in these areas to stay one step ahead of the development.
Diversity in management positions is still a problem in many companies. In the tech industry in particular, it's mostly white men who call the shots. In your opinion, what exactly do companies need to change? And what is your approach?
In my experience and that of my female colleagues, the biggest challenge for women in managerial positions seems to be the lack of representation - very often when a woman is hired in such a position, she is alone in a group of men, often with established positions in the company, and she will find the situation intimidating at best and actively disrupting her work at worst. This is actually an important point to address because there is research showing that women in leadership positions have additional skills and specificities in the Team can and often do contribute: they are more able to reach a compromise and are better at negotiating, among other things.

At G2A.COM, we believe that equality on Workplace from central Significance is - it is even anchored in our value system, the so-called G2A DNA - and we have always taken great care to ensure that both men and women are treated equally. That is why we are proud that our proportion of female employees is currently 40% and that the management team is made up of equal numbers of women and men. That's a really good result, especially for an IT company, and we don't plan on stopping any time soon.
What exactly did you use to increase the proportion of women in your company to 40 percent?
There are many aspects that our human resources department (or our people team) have implemented to enable and facilitate the hiring of women. Of course, we don't want to and won't judge by gender, but by merit, and the most important factor for us is that qualification. Our process of finding new talent has been led by our CEO Bartosz Maciejewski and his Engagement for the idea of ​​diversity in companies - it was he who made us aware of the importance of this aspect of the recruitment process. So we were able to inform our HR team well and the selection of the Candidate keep diverse.
The same applied to the internal recruitment process, which resulted in many female talents being recognized in good time and promoted to their rightful managerial positions. All of this has taken into account that we are all different and that women can bring special skills to the team (and the company as a whole) that may be lacking in a male-dominated workforce. We also create an environment that better serves the needs of women and host workshops and trainings (like the Google workshop "I am Remarkable") and actively work to improve everyone Employees educate about the benefits of equality and diversity.
It is still a common problem that certain groups in companies are disadvantaged, e.g. B. through lower pay or part-time traps, z. B. for women after starting a family. How do you counteract this?
As previously mentioned, our People Team works hard to maintain balance across all groups of our people and to emphasize the importance of the specific skills that each one of us can bring to the team. Even among our senior leaders and managers, I can point to several colleagues who recently Family and are really good at balancing the role of a parent with the role of a manager or leader.
Of course we are very open and flexible when someone needs help or special arrangements to be professional and privacy to reconcile, and we have always done so. When the pandemic hit we switched to a remote working system in a matter of weeks and now that the closures are mostly lifted we have found that this system is working really well and us (especially me as I work a lot in the traveling around the world) offers a lot of flexibility in how we organize our lives and work. Currently, over 90% of our employees prefer a remote or blended work system and we have listened to this and given managers the opportunity to set up specific forms of work within their teams to meet the needs of as many people as possible.
What do you think of a quota, e.g. B. for women or other groups?
This is a very difficult subject – on the one hand I would like to say that a quota is an unnecessary thing as it prevents hiring people who would otherwise be better qualified and suited for the job because the job is for a specific gender, a certain demographic group or other type of minority is reserved, on the other hand I am aware that there are industries where it is possible without this Solution the employees or specialists would really lack diversity.
A classic example of such a homogenous workforce is IT programmers – at the moment it is really difficult to find a team of IT specialists that consists of an equal number of men and women. Another example can be found in politics. If anything, I would say that quotas are a temporary solution, allowing us to get acquainted with the idea of ​​diversity in professions typically associated with a specific group, like the IT specialists or nurses mentioned above.
At G2A.COM we have been aware of the importance of diversity in any type of team almost since the beginning of our existence and we have never had the need for specific quotas - our people team has always done a very good job of finding a diverse range of professionals , which is why not only do we now have 40% women among our employees, but historically we also have people from over 50 different countries, with G2Anians now coming from 12 countries.
Read text as PDF
Acquire this text as a PDF (only for own use without passing it on according to Terms and conditions): Please send us one after purchase eMail with the desired title supportberufebilder.de, we will then send the PDF to you immediately. You can also purchase text series.
4,99€Buy
Advice on success, goal achievement or marketing
You have questions about Career, Recruiting, personal development or increasing reach? Our AI consultant will help you for 5 euros a month – free for book buyers. We offer special ones for other topics IT services
5,00€ / per month Book
Book eCourse on Demand
Up to 30 lessons with 4 learning tasks each + final lesson as a PDF download. Please send us one after purchase eMail with the desired title supportberufebilder.de. Alternatively, we would be happy to put your course together for you or offer you a personal, regular one eMail-Course - all further information!
29,99€Buy
Skate eBook as desired
If our store does not offer you your desired topic: We will be happy to put together a book according to your wishes and deliver it in a format of yours Choice. Please sign us after purchase supportberufebilder.de
79,99€Buy