time is Money, For Company, Workers and even students. It means saving time with suitable techniques - eg when reading. But what are the appropriate seminars? A practice test.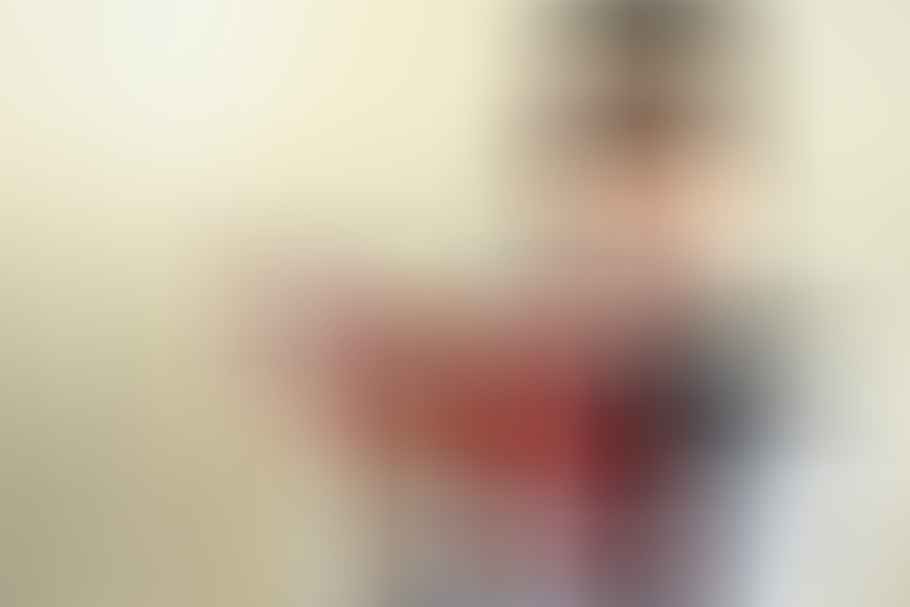 What should it bring?
Read. Fast and with better understanding. Is that even possible - or just a clever way of making money? The company "Improved Reading Training" promises: With a few simple tips and Tricks, conveyed over two days, the reading speed can be doubled.
As a student, I have to read tons of scientific papers and basic works, so the offer appeals to me. But I'm skeptical: if you fast reads, can there be a lot stuck? And how should it be possible to retrain an everyday activity like reading within two days?
Selbstversuch
The books on the subject (advertising)
But still I dare the self-experiment - punctually before the exam phase. Time is so precious. All the more important that I succeed!
The seminar room is spartan. So distraction should be avoided, I guess and am grateful that at least not on coffee and tea was dispensed.
The tables are set up in a U-shape and apart from me, apart from two participants from the advertising industry, only civil servants take part. You receive a subsidy for the seminar and want the offer as preparation for it Study use.
The sequence
The seminar leader, a smart young man, reminds you of one Seller, – in any case, he once attended a rhetoric seminar, because he speaks cleverly and skilfully, so that I can follow him well. He organized the course in blocks of one and a half hours, which are basically structured in the same way. First there is a little theory, followed by a practice phase.
We start with an inventory. A short reading and understanding test helps to determine how many words per minute (WpM) each individual participant creates in his usual reading speed. Subsequently follow-up questions about the text. This results in a percentage of the text comprehension, and the effective reading rate (ERR) is then calculated from both values. This test serves as a before / after comparison, on the other hand as the basis for the individual practice steps.
Efficient reading thanks to stopwatch?
Discounts for your success (advertising)!
The seminar leader promises that we will all double our times. I am sceptical. Mainly because me the next exercise something is suspect. It's about improving eye movement by using the Eyes runs over the lines without even claiming to understand anything.
A so-called rate controller should support this process. It consists of a transparent plastic disc, under which a book can be placed, and a movable plastic slider that runs at a preset speed from top to bottom. The task is to read under the slider, so that the eyes are forced to orient themselves only forward and can not jump back.
Faster, better, more!
Time and again the speed is increased by the instructor. The new guideline value results from a reading and understanding test, which is carried out at the end of each block and thus in turn determines the speed, understanding and effective reading rates (ERR).
Based on these values, you can also monitor your own progress during the seminar. It just doesn't appear immediately, but forms a performance slump after initial progress. Everything is normal, it says in the theory part. But how about that Success of the seminar as a whole?
5 tips for fast reading
The Term "Seminar success" is of course very individual in a course of this type. Nevertheless: In my course, all participants give good things Feedback. And I also have to say that my expectations were exceeded. Of course there was already previous knowledge, but also a lot of new knowledge.
Looking ahead. Anyone who makes sense of the first line, which section the text belongs to, and what the core topic might be, reads more efficiently.
Reading in meaning groups. Instead of word by word, the brain is also able to capture whole sense groups. This technique not only increases the reading speed, but also the concentration.
Man standing in the ear. The inner voice binds forces, because whoever responds, even if it is silent, is automatically slower.
Read and understand. First comes the reading, then the understanding. If you want to do too much at the same time and then quickly, you are overwhelmed.
Reading position. It is always advisable to take an upright posture to promote concentration. In addition, the paper should be between 30 and 40 centimeters away, a screen about 70 centimeters away. That relieves the eyes.
Away from unnecessary perfectionism
At first, I had wondered if anything could get stuck with fast reading. To what extent is it possible to learn a new way of reading within two days? I'm surprised to say: yes, it's possible. Apply this in Everyday life However, that's a completely different question...
First of all, you should get rid of the claim to understand everything 100% immediately. Even if you read slowly, it doesn't work. And if you read quickly, many participants - and I include myself here - had the feeling that they didn't understand much at first. But the subconscious did Deselect somehow recorded. In any case, the control questions were not Problem.
After that, it's actually the same as always: it takes a while for new processes to become habitual. I have to concentrate too, consciously for that decide, I want to apply what I've learned. Of course, then I no longer have a comparative value, because no one can stop the time, but I still have the feeling that I am reading more effectively.
Price-Performance Ratio
However, I am somewhat skeptical as to whether the course is worth its steep price of just over EUR 400. Eventually became mine Opinions after, knowledge that you can find in books and im Internet can gather together, sold very well.
The advantage of a course, however, is clear: The fixed attendance times and a lecturer who forces you to do the exercises. So you can't cheat yourself, and you are practically forced to read faster.
Read text as PDF
Acquire this text as a PDF (only for own use without passing it on according to Terms and conditions): Please send us one after purchase eMail with the desired title supportberufebilder.de, we will then send the PDF to you immediately. You can also purchase text series.
4,99€Buy
Advice on success, goal achievement or marketing
You have Ask round to Jobs, Recruiting, personal development or increasing reach? Our AI consultant will help you for 5 euros a month – free for book buyers. We offer special ones for other topics IT services
5,00€ / per month Book
Book eCourse on Demand
Up to 30 lessons with 4 learning tasks each + final lesson as a PDF download. Please send us one after purchase eMail with the desired title supportberufebilder.de. Alternatively, we would be happy to put your course together for you or offer you a personal, regular one eMail-Course - all further information!
29,99€Buy
Skate eBook as desired
If our store does not offer you your desired topic: We will be happy to put together a book according to your wishes and deliver it in a format of yours Choice. Please sign us after purchase supportberufebilder.de
79,99€Buy