Esteem and recognition in our society are very important components of our coexistence on this World. What's behind it?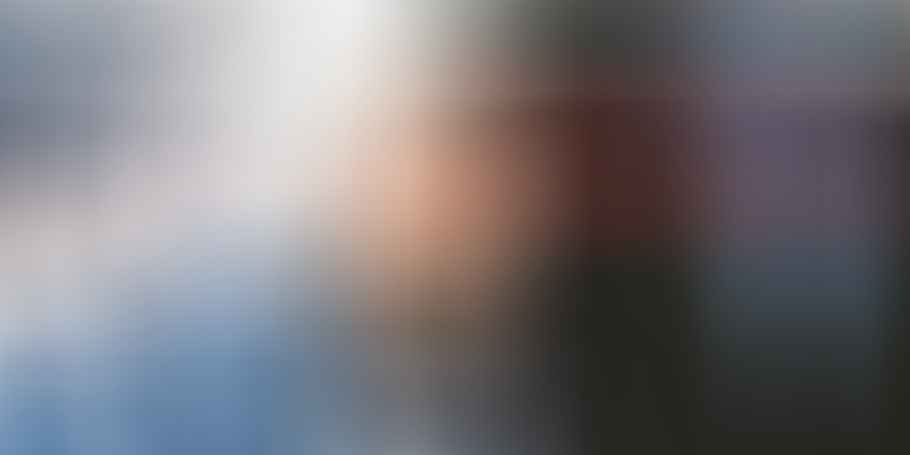 Why is appreciation so important?
In Significance this word appreciation is already in that Term myself: I value something or someone as valuable and communicate that I appreciate and appreciate this value.
But this is exactly where we often have a major deficit. Everyone wants to be seen and loved as we are, with our Character, our abilities, our wishes and goals and yes, also with our quirks. No one is perfect, because we are human and that's a good thing. It is important that we regain our appreciation Everyday life retrieve.
A conceptual explanation
"Appreciation denotes the positive evaluation of another person. It is based on an inner general attitude towards others. Appreciation affects a person as a whole, his being. It is rather independent of actions or Performance, even if such affect the subjective assessment of a person and thus the appreciation.
Appreciation is associated with respect, goodwill and recognition and is expressed in affection, interest, Attention, friendliness. "He was generally held in high esteem" colloquially means: He is respected.
Self-value = value estimate
There is a correlation between esteem and self-esteem: People with high self-esteem have an appreciative attitude towards others more often, are more often valued by others, whereas people who are active Bullying tend to often compensate for a rather low level of self-confidence.
Appreciation received and given increase the self-esteem of both the recipient and the giver. Valued people, if they are open-minded and sociable, are often popular. Or as Mahatma Gandhi said:
"Be the changethat you wish for this world"
Appreciation is an important spiritual life
It is necessary not only that circumstances to change, but to support people in their development. Appreciation is an important soul food.
How can it be that in truly blessed Germany the number of mental illnesses increases from year to year? And I'm talking about adult people who are able to look after themselves and show the red card to an unhealthy external pressure.
We need recognition Feedback and social inclusion. Because this makes us strong and motivates us. Appreciation is a basic need, like eating and drinking. It says something about our inner attitude in which we treat ourselves and others with respect. Showing interest in others again through affection and friendliness.
Only those who find themselves valuable can help others
Why are we doing this so hard? Because we can not give what we do not feel ourselves. Without self-esteem, there is no appreciation. Because self-worth never means self-abandonment.
Anyone who believes that they are not valuable is also not in a position to truly value themselves and others. Instead, envy and resentment arise, which unfortunately have taken a high priority in our society. It pays off to work on your own self-esteem and thereby become happier and happier.
Personality as a school subject?
And we should start with that in schools. Why is there no school subject"Personality", in which one Boy Prepares people for the really important challenges in life and positively builds up the still young psyche.
I hope that more people will correct their numerous regulations and prejudices as you should be and thus discover their very personal lives. There are hurdles to be overcome. You set the bar for this yourself. Put your "inner critic" in your place, be careful and find out more about yourself, because only from this basis can you change your life.
The four forms of appreciation
It is important first to distinguish one's own personal appreciation and appreciation of an external institution, behavior and personality. Experts even distinguish four different forms:
The emotional appreciation that I focus on is expressed through active listening, polite language, and friendly gestures.
Experts are talking about the value of informa- tion when information is passed on at an early stage and decisions are made.
For example, if we receive confirmation, recognition, and constructive and fair criticism, it is an appreciative appreciation.
And last but not least, the practical appreciation that is expressed through the support that we experience from others. Let's delve a little deeper into the emotional appreciation of ourselves and how employees and managers in companies deal with each other.
Personal emotional appreciation
To activate past experiences, positive as well as negative, as power resources, regardless of an assessment of the current life or work situation. According to neuroscientific findings, emotionality involves activating enormous resources of one's own personality.
Put simply: identification with the current private life situation and professional fulfillment generates strong mental and physical performance. This comes equally to man as to that Corporate benefit. The opposite can lead to various impairments up to illnesses as well as internal resignation in professional requirements.
Emotional appreciation in the company
The economic one Objective of a company is Turnover to generate. However, the Implementation usually not possible without human effort. Every manager and every employee therefore stands for something profitable Capital of a business. Regardless of the position in the company, every employee has enormous potential in different areas.
These resources can be used economically and rationally with salary increases, bonuses or other gratuities. This does not necessarily mean an increase in company identification or performance. An emotional appreciation of the person or the performance, on the other hand, activates a self-determined one Motivation, the intrinsic Motivation. And this is almost completely investment-free. A first step is the appreciative one Communication in the company.
I wish you a lot of pleasure in discovering the most varied possibilities to experience and give value appreciation. It enriches your life and opens doors that you would never have thought possible. So, push the door latch down and open the first, your very personal door.
Read text as PDF
Acquire this text as a PDF (only for own use without passing it on according to Terms and conditions): Please send us one after purchase eMail with the desired title supportberufebilder.de, we will then send the PDF to you immediately. You can also purchase text series.
4,99€Buy
Advice on success, goal achievement or marketing
You have Ask about career, Recruiting, personal development or increasing reach. Our AIAdviser helps you for 5 euros a month – free for book buyers. We offer special ones for other topics IT services
5,00€ / per month Book
Book eCourse on Demand
Up to 30 lessons with 4 learning tasks each + final lesson as a PDF download. Please send us one after purchase eMail with the desired title supportberufebilder.de. Alternatively, we would be happy to put your course together for you or offer you a personal, regular one eMail-Course - all further information!
29,99€Buy
Skate eBook as desired
If our store does not offer you your desired topic: We will be happy to put together a book according to your wishes and deliver it in a format of yours Choice. Please sign us after purchase supportberufebilder.de
79,99€Buy