Applicants look for jobs, Corporate looking good Employees. It could be that simple, but unfortunately it often isn't. One reason: It is simply often communicated incorrectly. 12 tips on how to do it better.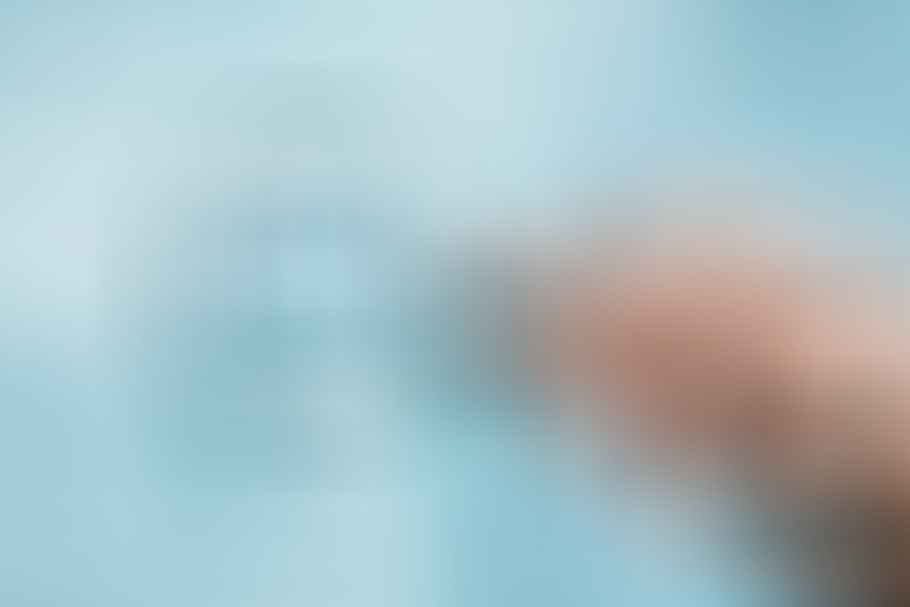 Expert deficit is controversial
Not just our ARD report "The fairy tale of skilled labor"Has shown that the often propagated high demand for skilled workers is controversial. For years before the show, readers were right to ask: "How can it be that companies constantly complain about an alleged lack of skilled workers, but many well-trained people simply cannot find a job?"
The answer: In reality they are lying Problems often somewhere else: companies that complain about a lack of qualified applicants often have to look into their own noses first: because these very employers often think in terms of strictly hierarchical structures and offer unattractive jobs in remote locations.
Wanted: The perfect employee
The books on the subject (advertising)
In return, however, it is precisely these companies that are looking for the "perfect" employee who already has 110 percent mastery of the necessary specialist knowledge, because in training and Further Training they don't want their employees invest - the Anxiety, the employees could immediately hire with the competition with the most painstakingly conveyed specialist knowledge is too deep in their bones.
In the end, they then communicate these half-baked ideas in vague, barely comprehensible terms Jobs, in which applicants who are capable of working in a team, but please assertive, are not found thanks to such bullshit bingo. After all, who feels addressed by this? Of course, there are other examples as well – but they usually don't complain about a shortage of skilled workers, but are already actively doing something about it.
The applicants are also to blame
But I don't just want to bash employers here: The job seekers are also not entirely innocent in their misery - especially if they lack the necessary experience. I also experience the occasional request from young graduates, fresh on the job but full of lofty ideals Head, how things should work in companies and how it could be done differently; at the same time, of such volatility that even I, as a more creative type, can understand employers who do not want to hire them.
But anyone who thinks that everything should be done differently in companies is fast frustrated by the reality on the job market, because so many seemingly nonsensical routines and Structure has its justification. However, what is often missing is an awareness of pragmatically presenting yourself to potential employers as a problem solver. Because that's exactly why people are hired - but many job seekers do that too rarely, in my opinion clear.
Applicants: How far can you get with frustration?
Discounts for your success (advertising)!
One of our readers, for example, expressed his ironic displeasure at his hitherto unsuccessful job search as a graduate industrial engineer (manufacturing technology, university of applied sciences) and gave his displeasure free rein.
"I was promised the blue from heaven with great reports about the alleged engineering emergency. After four years of hard Study and three years of "transitional unemployment", I have to admit that the few warning voices about the shortage of skilled workers greatly understate the situation. As a graduate industrial engineer (manufacturing technology, FH) I have no chance of getting hired, even with these exploiters! So when I look at the relevant reports today, I feel like…"
Please improve the communication
Even if the comment seems a bit frustrated, which is understandable, the applicant shows that he is seriously willing to change something about his situation. However, he is simply not given the opportunity to do so.
What can help here: The Communication between applicants and employers urgently needs to be improved. Companies need a basic understanding of what makes their own attractiveness in the eyes of qualified specialists. Conversely, applicants would do a little more empathy when empathizing with the fears and needs of their future bosses.
Better creative than frustrated
Applicants, on the other hand, do well with ingenuity and qualifications to convince instead of frustration. By the way, our reader has a Coaching and actually found a job. That shows the importance of the right one Presentation at a hunt.
And the first step should be one thing: noticeable. One must be conspicuous Application so that it stands out from the crowd of competitors and is of interest to potential employers. But negative it must not attract attention, eg through formal errors or overly private matters. A balancing act that ingenuity, Courage but it also requires a sure instinct.
Assess target person correctly
The recipe for success for a good application is therefore: First find out in detail about the target person and the target company - with social media you have an excellent tool in the Hand. And then hit the right note. This way you can at least estimate in advance whether a creative application will arrive in the respective company - or whether the environment is too conservative. As, for example, in the case of a manager in a DAX30 company who received an extremely creative application - and describes his reaction:
I wasn't really "shocked". On the contrary: I laughed tears first. Then I thought about what might be behind it; Fake application or serious. In retrospect, I have to admit that such an application appeals to me more than standard formulations such as "I am confident that my skills and experience can prove to be a benefit for Soundso AG".
Innovative, communicative applications: 12 tips for copying
But how do you create a corresponding application that not only goes into Eye but also significantly improves communication? 12 tips to keep in mind.
Industry and contact person: Industry and contact person have to be right. Naughty is in creative areas - in the conservative environment, traditional applications are more appropriate.
To gather information: So that you do not fall into the fat bowl, you should first gather as much information about the company and the contact person as possible.
Formal Correct: Creative or not: The application should contain no spelling mistakes, the salutation should be correct.
The sound makes the music: Stay in the language formally correct: Avoid confidences or colloquial language, which is not creative but intrusive!
Creative packaging: Many applications are sorted out right away: make sure that the application also looks positively out of the ordinary.
Shock effects: A first shock effect - such as the initially negative association with a dependent - may be. Prerequisite: it must fit the industry!
Witticism wins: Creative is above all amusing - a person who laughs tears is already a good start!
Show commitment: Show self-confidence and commitment - nobody wants a creative application that ends with "I hope for your support".
Private remains private: They can be creative, even provocative: their private life is not part of the application.
No sex please! Sex sells - but not in applications! Erotic allusions can be really embarrassing!
Read text as PDF
Acquire this text as a PDF (only for own use without passing it on according to Terms and conditions): Please send us one after purchase eMail with the desired title supportberufebilder.de, we will then send the PDF to you immediately. You can also purchase text series.
4,99€Buy
Advice on success, goal achievement or marketing
You have Ask about career, Recruiting, personal development or increasing reach? Our AIAdviser helps you for 5 euros a month – free for book buyers. We offer special ones for other topics IT services
5,00€ / per month Book
Book eCourse on Demand
Up to 30 lessons with 4 learning tasks each + final lesson as a PDF download. Please send us one after purchase eMail with the desired title supportberufebilder.de. Alternatively, we would be happy to put your course together for you or offer you a personal, regular one eMail-Course - all further information!
29,99€Buy
Skate eBook as desired
If our store does not offer you your desired topic: We will be happy to put together a book according to your wishes and deliver it in a format of yours Choice. Please sign us after purchase supportberufebilder.de
79,99€Buy