In Germany, there are still too few women in management positions, usually still men are ahead. This is due to various factors - including the living conditions. Exactly that is considered too little in many explanations. And unfortunately the topic is still up to date.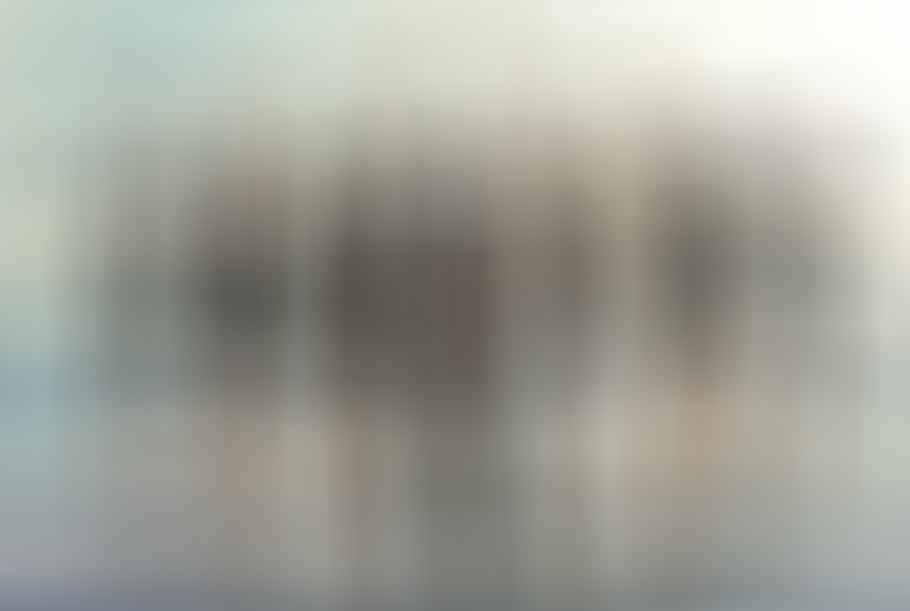 Too few women as managers: differentiated views are necessary
Why do we have too few women in management positions? The glass ceiling, some say. The women are to blame themselves, say the others! A study shows that both could somehow be the case, but you have to see the whole thing differently.
The admittedly somewhat older English-language study Does Personality Explain the Gender Career Gap? On the basis of data from the Socio-Economic Panel (SOEP), one has to take the circumstances of life into account in common explanatory models. And unfortunately this topic is still very topical.
Leaders are just different
In Executives in most of the personality traits examined, they differ significantly from other employees in the private sector who do not occupy a managerial position: they are more willing to take risks, more emotionally stable, more open to new experiences, more conscientious and less agreeable.
For the study, the authors Simon Fietze, Elke Holst and Verena Tobsch evaluated information from more than 20.000 women and men, including information on their own assessment Personality. The role played by various influencing factors for the different career opportunities of men and women employed in the private sector was examined.
Do female bosses have to become more male?
Furthermore, differences between women and men are becoming clearer - regardless of their positioning in the labor market: women generally report higher values ​​for openness, extraversion and conscientiousness than men; the latter, in turn, are at the forefront of risk taking and emotional stability, and less tolerated than women.
Overall, the information on personality between managers and other employees differs more for women than for men. This could indicate that women leaders need to adapt more to work in the male-dominated world Working world to ascend
Living conditions are more crucial than personality
However, if one considers other ways of explaining the different career prospects of men and women, clearthat the personality traits on average only have a comparatively small explanatory share of a total of 8,6 percent.
Personal working and living conditions play a much greater role in professional life Ascent. Career choice, fewer full-time working hours, often uninterrupted employment due to childbirth and child-rearing, for example, part-time work and personal living conditions could explain the poorer career opportunities of women to a far greater extent (68,7 percent).
Women still have to choose between work and family
In addition, women in Germany still have to choose between work and life Career choose. At least that is what Eileen Trzcinski and Elke Holst show in their publication Gender Differences in Subjective Well-Being In and Out of Management Positions. The authors in their abstract:
This study used data from the German Socio-economic Panel to examine gender differences in the extent to which self-reported subjective well-being was associated with occupying a high-level managerial position in the labor market, compared with employment in non-leadership, non-high-level managerial positions, unemployment, and non-labor market participation. Our results indicated that a clear hierarchy exists for men in term of how status within the labor market was associated with subjective life satisfaction. Unemployed men were the least satisfied, followed by men who were not in the labor market, while men in leadership positions reported the highest level of subjective life satisfaction. For women, no statistically significant differences were observed among women in high-level managerial positions, women who worked in non-high-level positions, and women who specialized in household production, with no market work. Only women who were unemployed reported lower levels of life satisfaction, compared with women in other labor-market statuses. Our results lend evidence to the contention that men can "have it all", but women must still choose between career and family in Germany. We argue that interventions need to address how the non-pecuniary rewards associated with high-level managerial and leadership positions can be increased for women. Such policies would also likely serve to mitigate the "pipeline" problem concerning the number of women who are available to move into high positions in the private sector.
Read text as PDF
Acquire this text as a PDF (only for own use without passing it on according to Terms and conditions): Please send us one after purchase eMail with the desired title supportberufebilder.de, we will then send the PDF to you immediately. You can also purchase text series.
4,99€Buy
Advice on success, goal achievement or marketing
You have Ask about career, Recruiting, personal development or increasing reach. Our AI consultant will help you for 5 euros a month – free for book buyers. We offer special ones for other topics IT services
5,00€ / per month Book
Book eCourse on Demand
Up to 30 lessons with 4 learning tasks each + final lesson as a PDF download. Please send us one after purchase eMail with the desired title supportberufebilder.de. Alternatively, we would be happy to put your course together for you or offer you a personal, regular one eMail-Course - all further information!
29,99€Buy
Skate eBook as desired
If our store does not offer you your desired topic: We will be happy to put together a book according to your wishes and deliver it in a format of yours Choice. Please sign us after purchase supportberufebilder.de
79,99€Buy