Finding employees is not difficult to keep good the more - could be the motto for many Companies ring. But what do companies do to keep their good employees? And which companies are particularly successful?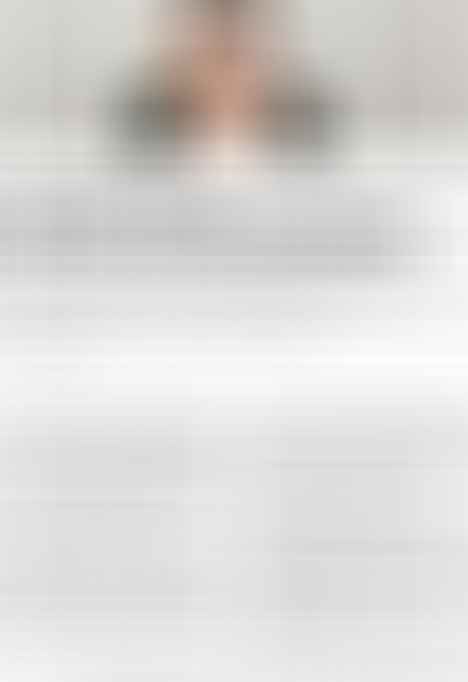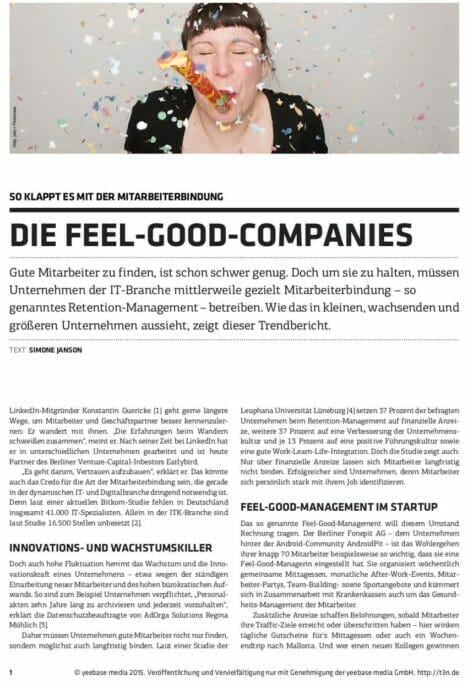 How does retention management work?
LinkedIn co-founder Konstantin Guericke goes unusual ways to get to know employees and business partners better: He wanders. "Special experiences while hiking or eating together welds together," says Guericke, who worked in various companies after LinkedIn and is now a partner of the Berlin venture capitalist Earlybird. "It's about building trust," he explains his philosophy, which could be the credo of employee loyalty - and that is urgently needed in the dynamic IT and digital industry. According to a current study by Bitkom, a total of 41.000 IT specialists are lacking in Germany, with 16.500 vacancies in the ITC industry alone. But frequent fluctuation also hinders growth and innovative strength - for example through constant training or because of the bureaucratic effort. For example, companies are obliged to "archive personnel files for 10 years and keep them available at all times", as Regina Mühlich, data protection officer at AdOrga Solutions explains.
It is therefore not only important for companies to find good employees, but also to retain them in the long term. According to a study by the Leuphana University of Lüneburg, 37% of the companies surveyed rely on financial incentives for retention management, a further 37% on improving corporate culture, and 13% each pay attention to a positive management culture and take care of work-learn-life integration. The study also shows that employees cannot be retained in the long term only through financial incentives. Those companies in which the employees personally identify strongly with their job are more successful.
From start-up to long-established family businesses
Who is better at retaining staff? Startups or long-established family businesses? In my article, I therefore highlight four companies of different sizes and characteristics, which sometimes work with very different strategies for retaining employees:
The Berliner Fonpit AG with 64 employees offers quasi fun and benefits in the start-up
TravelBird, based in Amsterdam and with German investors (Global Founders Capital by Oliver and Marc Samwer and Fabian Siegel), no longer tries to get its almost 600 employees around one table. Instead, it offers an employee referral program and its own academy for growth.
TransferWise, a London-based company founded by two Estonians with Skyp roots, is well-known and has given investors such as the Facebook-Investor Peter Thiel and Virgin founder Richard Branson as well as his European Tech StartUp Award - and extraordinary striptease actions in London and New York.
The 80-year-old Munich communication technology specialist Rohde und Schwarz, a family company with around 10.000 employees, ultimately has a fluctuation rate of less than one percent and invests heavily in its employees: in induction (at least 1 year), vocational training (practically all become trainees taken over) and even study financing for trainees who want to go back to university.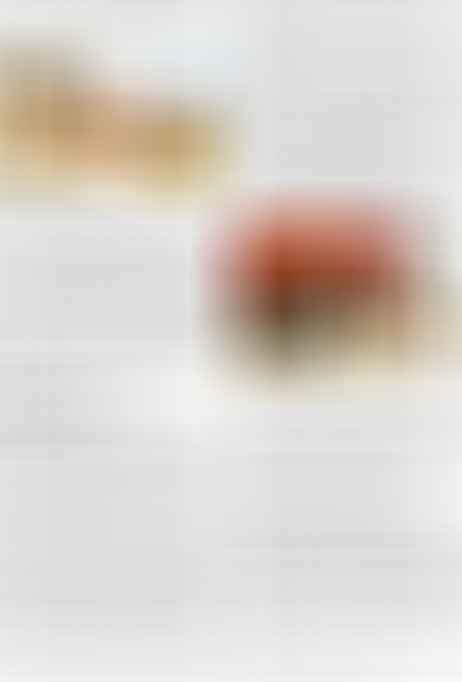 Fun and benefits in the startup
Feel Good Management is a current trend that should make this possible. The Berlin-based Fonepit AG with 64 employees has hired a Feel Good Manager to take care of the well-being of the employees. It organizes weekly, often self-prepared lunches that everyone eats together, monthly after-work events, employee parties, joint team building and sports activities and, in cooperation with a health insurance company, also takes care of health management. In order to create additional incentives, there are also rewards for reaching or exceeding the traffic targets, from a daily lunch together to a weekend trip to Mallorca or a new cell phone if a new colleague is successfully recommended.
[...]
Continue reading the text
Read this text online for 24 hours (only for own use without passing it on according to Terms & Conditions) or as Premium Member Read and download all texts and eCourses for 1 year. Simply enter the title under "Interests", log in and refresh the page after purchasing.
2,99€Book now
Buy text as PDF
Acquire this text as a PDF (only for own use without passing it on according to Terms & Conditions): Please send us an eMail with the desired title to support [at] berufebilder.de, we will then send the PDF to you immediately. You can also purchase text series.
3,99€Book now
Find out more - our books on the subject
Or for a little more directly buy a whole book or eCourse on this topic, read on. Here you will find a suitable selection.
Buy eCourse on Demand
Up to 30 lessons with 4 learning tasks each + final lesson as a PDF download. Please send us an eMail with the desired title to support [at] berufebilder.de. Alternatively, we would be happy to put your course together for you or offer you a personal, regular one eMail-Course - all further information!
19,99€Book now