Honesty is the best. This wisdom applies to sales as well Future. Only if buyers and Seller on eye level deal with each other, both partners can sustained Get benefit from the sales process.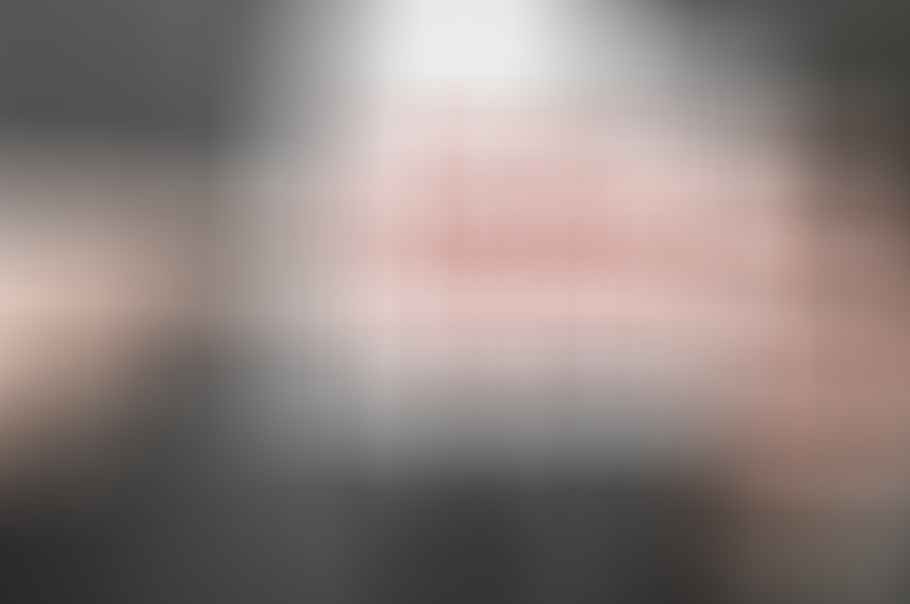 Bad seller image
Sellers have to sell. But some of them barely understand what they are offering themselves and cheat their customers with false promises. Only your own commission for the conclusion counts.
This "after-me-the-flood mentality" spiegelt reflected in the low standing of the profession of "salesperson" in the Society contrary.
A question of Honour
In the long run, cheekiness cannot win in sales. Sellers want good future Geschäfte make, they must values ​​such as honesty, reliability and Engagement live (again).
Denn People buy from people! That's why the salespeople who are there for their customers after the deal will win will win. After all, it is about the common mission and the resulting moral obligations.
After purchase is before purchase
The aim of the seller must be that the Customer becomes happier or more successful through the purchase. For "bad" sellers, only the short-term deal counts. After that, the customer is left alone. The honest seller, on the other hand, is there for his customer even after the purchase.
Even if there is a complaint or dissatisfaction. Contrary to expectations, a financial investment can turn out to be a flop, a product can turn out to be unsuitable or a service can turn out to be incorrectly dimensioned. Advice, exchange or financial accommodation can help trust still obtainable.
Sales at the top
honest sellers sell Don't fool their customers with suggestive statements. A mindset of, "You wouldn't think I would have sold you this if I had known beforehand" puts sole blame on the customer.
It is revealed that both have finally signed the contract and now have to go through thick and thin together.
The customer is king
There are many sellers with the mindset "For a wrong decision it's the customer's fault." For example, if the customer wants "A", he sells him A without restraint, although "B" would be the better solution and he knows it too.
Honest sellers take theirs too mandatory serious about thinking outside the box and protecting the customer from a possible bad buy. Then the customer is really king.
The honest seller
He fights with all means to ensure that his customers get the prospect Success actually achieve. This means that his offer represents the best solution for the customer.
It doesn't have to be the most expensive or cheapest at the same time. The honest seller can also say "no" if he realizes that he is really not the right provider for his counterpart.
Customers are not a means to an end
The future needs more honest salesmen. This is a type of seller who likes to sell - but only if it suits both sides. Customers can no longer be means to an end.
That's why every seller should check whether his offer is really like that for sure and useful is that it is an asset to customers. Because every person/salesperson has a responsibility – to himself and to others.
Honest ones Solutions are in demand in sales. This can be successful if salespeople deal intensively with their customers and their needs. A change of perspective and good preparation for the interview help.
Interested in the success of the customer
The success of the honest salesman also lies in the long-term success of the customer. This means taking an intense interest in the customer through targeted Ask find out what he really wants and needs.
With its expertise, the seller can thus protect the customer from possible shortfalls. And to ensure follow-on orders.
Main sold!
In order to avoid this consumerism, what is actually required must be sold, rather than simply writing down what the customer wants.
Of course, the right thing can be what the customer already had in mind, but it can also be something larger or more expensive, because it simply helps the customer (more) to achieve his or her Set (faster) to reach. It is part of the seller's job to Alternatives show and present convincingly.
Upwind and perseverance in the acquisition
With the attitude of sincerely wanting to help, those responsible for sales automatically have more Endurance in acquisition. They know that their offer is not optimal for every potential customer.
But they also know that they make a decisive contribution to helping customers. By the Feedback Satisfied customers get them up for their acquisition and more endurance.
Not every no is irrevocable
There is quite a lot of noise in normal sales days, as many customers are not open for spontaneous supplier changes.
But because honest salespeople know that time is running for them, they open more than once to their favorite customers. Thus, potential customers can become their regular customers in the medium term.
Three new framework conditions
In order for honest selling to prevail, the general conditions must also be right:
Sellers may be rewarded less for the first sale, but increasingly for the after sale. After all, to sell goods to a customer in the warehouse is one thing. But to help with sales and to encourage further orders, the other.
Honest selling requires sincerity. Money-hungry salespeople who take responsibility by stealing their dubious sales with the phrase "Is the customer to blame if he doesn't read the fine print and believes me", should be pilloried.
To convince customers of good products and services can take a long breath from a seller. On the one hand, their offer is inevitably high-priced, on the other hand, many customers are satisfied with their present supplier. That is why honest salespeople need regular support to be able to convince them in the sales talk.
Be your own customer
Why should it be worthwhile for the customer to accept a sales offer? That's why sellers should always sell their offer to themselves first. This change of perspective enables an assessment from the customer's point of view.
As the seller himself does not know why his offer is an enrichment for his target group, then personal failures and sales-related shipwrecks are closely related.
Help the customer with the YES
With which conversation start could attention be achieved, so that the customer becomes curious and opens up?
How can the offer be presented so that the customer understands it easily?
What customer concerns are likely? How can these be handled so that the customer sees more positive than negative consequences of the purchase?
Which alternative offerings make it easy for the customer to decide to buy?
How can the price be discussed in such a way that it is accepted without much resistance?
How is it ensured that the customer not only buys but also really enters the promised success?
Interestingly, however, after the NO of the customer, many providers blame others, and seldom themselves.
Because the whole World lives from consumption! Every contract of sale is formed by agreement between buyer and seller. But the most honest salesman draws the short straw if the customer has dubious intentions.
The "selfish" customer
Some customers are masters at making themselves important and blaming their suppliers for all the misery in the world. For example, if they operate a machine incorrectly and it breaks down as a result, then the supplier should be held responsible and they Costs take over.
If the customer carries his warehouse badly and ordered wrongly, then of course the supplier has to return immediately without any ifs and buts - of course free of charge.
To assess customers correctly
Such customers see their suppliers as a means to an end. They think the seller must be grateful to them for working with him at all.
That customers with this attitude often only Money and nerves, salespeople often do not notice.
Honesty is also good for customers
If such customers would admit their own mistakes more openly and not immediately expect miracles from the supplier, they might as well ask the seller one day Esteem give for his commitment.
For example, by accepting the prices above the market average or by extending the order volume in favor of the dedicated supplier.
The "criminal" customer
This type of customer is partly responsible for the fact that jobs are destroyed and products and services are becoming increasingly expensive. Many like to buy, but "forget" to pay.
Some simply simply change the payment periods by a few weeks, but pay at least. Others lull their creditors with full-bodied promises that they will transfer the money, even if they know that it will not happen.
Scheduled payment delay
Unfortunately, there are more and more customers who already know at the time of purchase that they are the on account unable to pay on time. Unfortunately, this intent is difficult to prove.
Fair dealings
On the other hand, honest customers are openly aware of potential financial bottlenecks before the contract is concluded. The seller can weigh whether or not he accepts this order.
And if unexpected payment difficulties are imminent, defaulters do not wait until the third reminder, but seek one of their own accord Contact to their creditors so that they can do so accordingly to plan can.
Read text as PDF
Acquire this text as a PDF (only for own use without passing it on according to Terms and conditions): Please send us one after purchase eMail with the desired title supportberufebilder.de, we will then send the PDF to you immediately. You can also purchase text series.
4,99€Buy
Advice on success, goal achievement or marketing
Do you have questions about careers, Recruiting, personal development or increasing reach. Our AIAdviser helps you for 5 euros a month – free for book buyers. We offer special ones for other topics IT services
5,00€ / per month Book
Book eCourse on Demand
Up to 30 lessons with 4 learning tasks each + final lesson as a PDF download. Please send us one after purchase eMail with the desired title supportberufebilder.de. Alternatively, we would be happy to put your course together for you or offer you a personal, regular one eMail-Course - all further information!
29,99€Buy
Skate eBook as desired
If our store does not offer you your desired topic: We will be happy to put together a book according to your wishes and deliver it in a format of yours Choice. Please sign us after purchase supportberufebilder.de
79,99€Buy