The principle of polarity demands honest from leaders Respect. The principle of resonance brings us in Contact with the vibrations of World. What does that mean exactly for them Effect?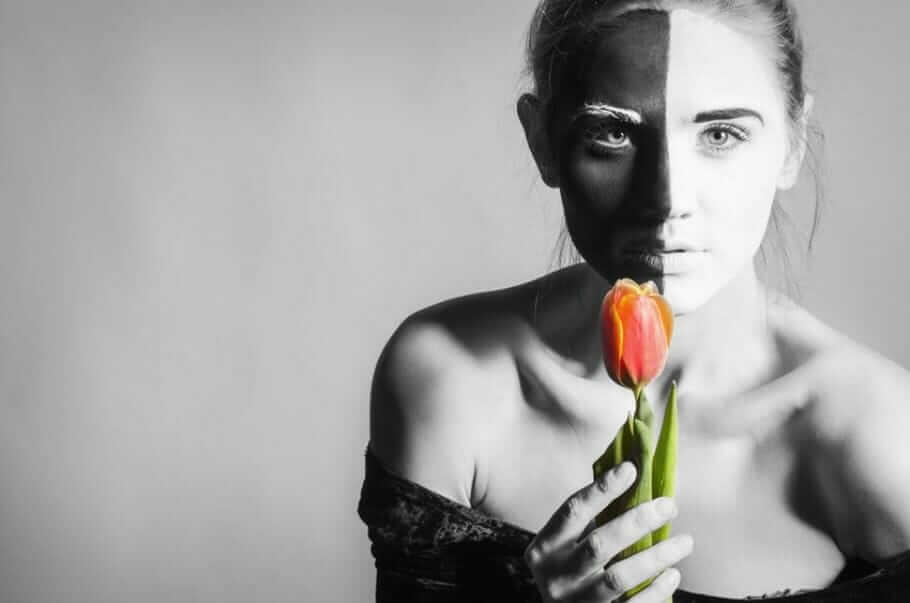 The principle polarity for the management work
The recognized opposite pole is often perceived as an "opponent" and then naturally fought. But no one can win this fight because the real enemy is always hidden within ourselves and has a destructive effect on our environment from within.
We are here in the middle of the domain of duality. We take the world dual - so polar - true, we can not help it. Whatever we do, we are caught in the polarity of the world.
Opinion without countermeasures?
The books on the subject (advertising)
If we one Opinions take, just do it Sinnif there is a contrary opinion; if we think something is true, we ascribe the other to be wrong, if we call something beautiful, there is an ugly counterpart.
Even if we boast of a virtue, there is always a contrasting sisters' virtue, without which my virtue would have no value.
Yin and Yang: No pole without opposite pole
Strength needs flexibility Humour needs seriousness, needs closeness Distance, hardness needs softness, white needs black, light needs darkness and ultimately yin needs yang. Yin and yang represent the opposites of the world and their mutual relationship is shown in their symbol. The contradiction from the polar world is at the same time the gateway to holism.
In concrete terms, this problem can be described with the already outlined square of values ​​by Schulz von Thun. If you are determinedly determined as a leader, then that is considered a virtue.
No determination without serenity - and vice versa
Discounts for your success (advertising)!
A sister virtue, however, is serenity. If you don't show some composure as well, then your sense of purpose will become excessive negative and becomes a meaningless career madness. Even serenity can be negatively exaggerated without determination and become a lack of energy.
So that a goal-oriented person does not fall into his shadow, he must develop a sufficiently high degree of composure. We only become "whole" as human beings when we direct the polarity towards ourselves act let and consciously perceive. Our aspired development is only possible when the opposite poles are integrated.
The principle resonance for the management work
The perception pattern of polarity is the feeling of tension within me as a human being and between me and the others. The appropriate energy pattern is the stress build-up. Development must first be able to build up tension. We come between the poles and begin the inner game.
The resonance principle brings us into contact with the vibrations of the world. We can also say The world is vibration. When we look at the branches and leaves of a tree in the wind, we recognize periodic vibrations in nature, when we hear music, we sense vibrations of the tones in our bodies, and when we enter the world of quantum physics, nothing but vibrations and waves.
Took vibrations
Vibrations are a sign of liveliness and close to feelings. Frequently, a vibration can trigger joy in us. This aspect is meant by the principle of resonance. It's about the joy of doing, the joy of leadership and the change to increase. We have to get into resonance with the new, because this can strengthen small energies.
We can describe the pattern of perception behind this principle as follows: When things start to move, they begin to have an effect and form new ones Pattern out of. It is easy to recognize which patterns are forming right from the start Art of change.
Already recognize the pattern during the change process
New patterns emerge and disappear. The new will be strengthened. This also results in the energy pattern, which is characterized by the effectiveness of the energy supply for the change process.
To recognize which patterns are forming, which ones successfully and have a positive effect in terms of the desired change requires effectiveness. The domain of knowledge is the holistic that encompasses everything.
Perceive what works
The pattern of perception is "perceiving what works". The truth lies in the effect, says a shamanic wisdom. And exactly where our perception signals us, we have to use our energies.
Weak signals must be amplified by resonance and generate joy in us. The energy pattern behind this is thus to be strengthened by weak energies. The appropriate knowledge domain is the theory of self-organization.
Read text as PDF
Acquire this text as a PDF (only for own use without passing it on according to Terms and conditions): Please send us one after purchase eMail with the desired title supportberufebilder.de, we will then send the PDF to you immediately. You can also purchase text series.
4,99€Buy
Advice on success, goal achievement or marketing
You have Ask about career, Recruiting, personal development or increasing reach? Our AIAdviser helps you for 5 euros a month – free for book buyers. We offer special ones for other topics IT services
5,00€ / per month Book
Book eCourse on Demand
Up to 30 lessons with 4 learning tasks each + final lesson as a PDF download. Please send us one after purchase eMail with the desired title supportberufebilder.de. Alternatively, we would be happy to put your course together for you or offer you a personal, regular one eMail-Course - all further information!
29,99€Buy
Skate eBook as desired
If our store does not offer you your desired topic: We will be happy to put together a book according to your wishes and deliver it in a format of yours Choice. Please sign us after purchase supportberufebilder.de
79,99€Buy