They are still among the most sought-after employees: Developer are desperately wanted. what can HR- Do experts make it to convince? First of all: learn from developers.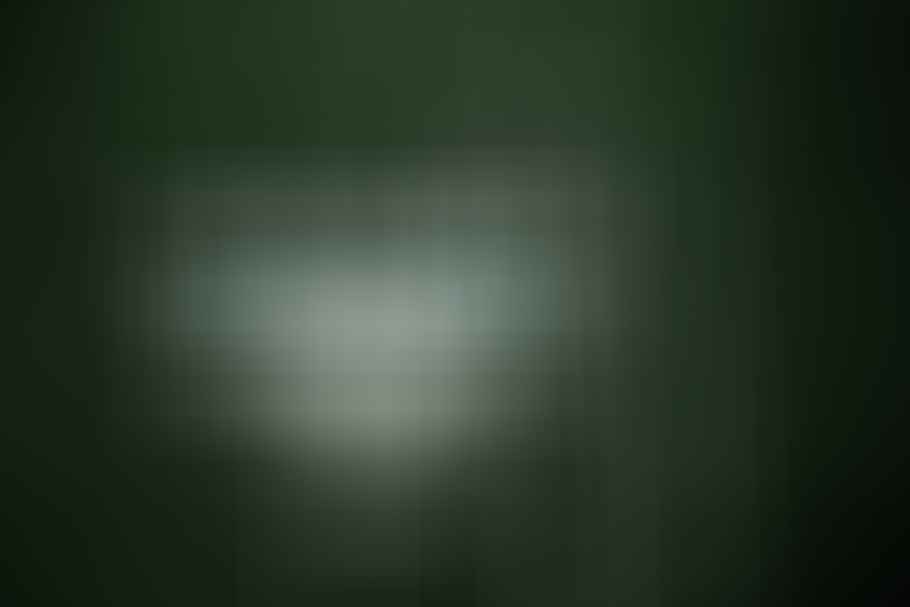 Developer: Only 11 percent active on job search
HR this often poses challenges because there are too few skilled workers and very good developers are either difficult to find or difficult for your own Company to inspire. A labor market survey by the digital association BITKOM found that around 55.000 IT positions remained unfilled in Germany each year.
So there is a lot of activity in the HR departments and Recruiting-Agencies that are looking for suitable specialist staff. But how do they recruit? successfully and sustained? And what do developers actually expect from employers? In a Stack Overflow developer survey of more than 100.000 developers around the world World were surveyed, we found that just under eleven percent of developers are actively Job Search are. However, 58 percent are open to new job offers, which is a great opportunity for HR professionals.
7 tips: That's what developers appreciate about the new job
The books on the subject (advertising)
For these job seekers, the most important job criteria are, above all, which programming languages ​​are required of them and what their working environment and corporate culture look like. It is not about fast to fill positions.
1. Training opportunities
Interestingly enough, most inquire Candidates often only in the second step after the salary and any additional services. More important for most developers are professional development opportunities and the teams they will work with in the future.
Anyone who has decided on a career as a developer has also chosen the path of lifelong learning. This is the only way they can survive on the job market, because almost every year new programming languages, technologies and (Team) Management styles are added.
2. Developer must fit the corporate culture
And what can personnel and Recruiter to learn from it? That it's not always about the hard facts, but that many developers also appreciate "soft benefits". And that it is sophisticated Strategies needed to convince developers for a position than this only with Money to trick into.
For example, it is not expedient to just hire the first developer who comes along quickly to fill a specific position or to move projects forward. Here it is worth spending a little more time looking for a suitable candidate investthan just emphasizing that Tasks can be completed quickly. However, there are a few tips from a developer's perspective that recruiters and HR managers can consider.
3. Recognize alternative educational pathways
What do Mark Zuckerberg, Thomas Anders and Günther Jauch have in common? Exactly, they all left their universities without a degree. In Germany, titles and certificates are still very popular, because one thing does not seem to have really caught on in this country: You don't need a diploma to be really good at what you do.
This is very evident in developers, because they teach themselves a lot. Over 90 percent state that they are introducing themselves to a new programming language, framework or tool outside of their formal Vocational Training have taught (e.g. via an online course, as stated by 40 percent in the survey).
As fast as yourself Technology developed today, no curriculum can represent. Therefore, alternative educational paths and programming experience should be considered equivalent to a degree. When companies free themselves from the need for formal education, they expand their pool of candidates - and likely to include a few inquisitive developers.
4. Get to know developers better
Developers and HR professionals are fundamentally different types of people People, which is probably why they don't run into each other very often outside of work. That's a missed opportunity because it would probably give them a better understanding of what makes developers tick. However, there is a helpful measure to remedy this:
Companies should mix up their teams much more often. For example, if the HR team works between the developers for a while, they find out what the job involves, what interests programmers have and what everyday work looks like. New ideas and suggestions can easily be taken directly into everyday work and thus improve processes and, above all, deepen the understanding of the position sought.
5. Mix more teams
The development life is characterized by constant renewals and innovations, be it through constant improvement of the products or the constant work on them. Exactly this basis of thought should also find approval in the HR department and be implemented: Just because you have always done it this way does not mean that it is the best way.
One of ours, for example, went a new way customers and invented the internal "MOVE" program. ITEmployees move to other units and smaller teams, and even develop leadership skills if he or she leads the team for a period of time. This creates new ideas and perspectives, and employee satisfaction also increases, as different areas are tried out and a completely new everyday work routine is created. It's only when you leave familiar territory that you really do things differently - and sometimes you just need a little push for that.
6. New Work: Home office and flexibility
New Work is a relatively winged one Term and means that the rigid, old structures have had their day. However, flexible working hours and home office regulations are particularly popular with developers. According to the motto "People are no longer based on work, but work must be based on the reality of human life".
Employers should realize the importance of aLife-Balance nowadays that is digital Office offers countless ways to simplify workloads and that company values ​​are much more important than they were 20 years ago. You should always keep that in mind when looking for suitable candidates, because these things are not only incredibly important to developers, but also to all other employees.
7. Technology is a top priority today
Most companies have already got it, but some don't know it yet: Companies are more successful when top management has a technical background or at least an insight into the company's technological processes.
This not only simplifies processes for and with developers, but the leadership understands the importance of good developers.
Conclusion: Personnel and companies must allow new impulses and implement
These are just a few examples of how HR managers can better understand developers and, consequently, find and hire them better. Ultimately, it is important that HR departments understand the values ​​of their developers.
This is the only way to ensure that there is no "bad hire" and that the staff carousel keeps turning, but that the right people are brought on board at the right time. Only then can companies and employees grow together.
Top books on the subject
Discounts for your success (advertising)!
Read text as PDF
Acquire this text as a PDF (only for own use without passing it on according to Terms and conditions): Please send us one after purchase eMail with the desired title supportberufebilder.de, we will then send the PDF to you immediately. You can also purchase text series.
4,99€Buy
Advice on success, goal achievement or marketing
You have Ask about career, recruiting, personal development or increasing reach? Our AIAdviser helps you for 5 euros a month – free for book buyers. We offer special ones for other topics IT services
5,00€ / per month Book
Book eCourse on Demand
Up to 30 lessons with 4 learning tasks each + final lesson as a PDF download. Please send us one after purchase eMail with the desired title supportberufebilder.de. Alternatively, we would be happy to put your course together for you or offer you a personal, regular one eMail-Course - all further information!
29,99€Buy
Skate eBook as desired
If our store does not offer you your desired topic: We will be happy to put together a book according to your wishes and deliver it in a format of yours Choice. Please sign us after purchase supportberufebilder.de
79,99€Buy