Work every day and everyday stress – lots of it People you longingly wish you could just relax. How can a short vacation in nature help you switch off?
Can a short vacation in nature really help you relax?
In our well-paced Everyday life it can be difficult to find moments of peace and relaxation. Due to the constant technological stimulation to the point of sensory overload and the seemingly never-ending to-do list Head, feel We often feel burnt out and overwhelmed, and for some people we are completely exhausted Burnout and depression the result. To combat these feelings, many people turn to nature as a way to unwind and find new ones Energy to refuel. This simple anti-Stressmethod helps many people and is therefore becoming increasingly popular.
The traditional annual vacation has long since become obsolete for me. In my experience, regular time out with exercise, fresh air and healthy food are much more effective in dealing with stress. Because as I often find myself, just a few days are enough to get out of everyday life and really switch off. Studies show that it's not just about subjective well-being, but that regular stays in nature can even reduce stress and anxiety creativity and productivity increase can.
I have noticed this again and again in myself and would now like to use a short trip to the Sauerland Rothaargebirge Nature Park to introduce various activities that you can enjoy in nature, such as hiking, camping or simply admiring the beauty of the fauna and flora. Mine Choice I chose the Sauerland because, on the one hand, you don't have a stressful and long journey from big cities like Cologne, Düsseldorf or Frankfurt, but you still have almost deserted forests, high mountains and so on klare Lakes and a well-signposted network of paths for hiking and cycling are ideal Combination So for a decelerating time out.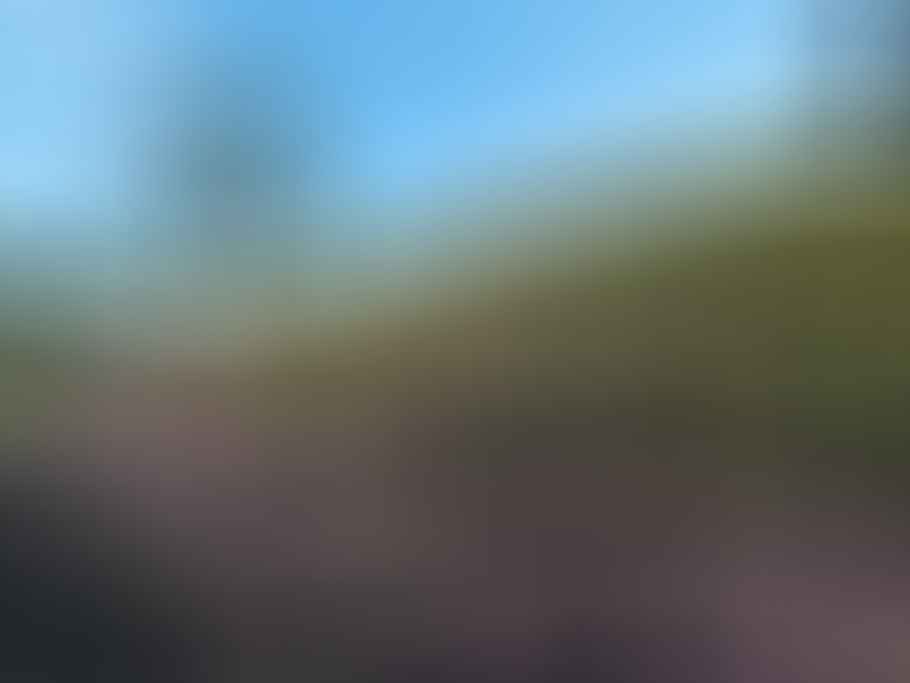 1. Digital Detox: Nature promotes creativity and productivity
The books on the subject (advertising)
Research shows that even a short time spent in nature can have a positive impact on a person's creativity and productivity. Nature promotes relaxation, imagination and the feeling of being detached from stressors. This allows the mind to rest and reset, resulting in greater mental clarity and focus when returning to work Workplace leads. Additionally, exposure to natural elements such as trees, water and wildlife has been shown to reduce stress and improve mood, which in turn has a strong impact on an individual's ability to think creatively and productively. Therefore, a nature getaway can be an effective way to slow down and recharge, ultimately leading to higher productivity and overall well-being.
In today's digital world World it can be difficult to get away from it Technology to solve and take a break. However, a nature getaway can be an excellent opportunity to slow down and experience a digital detox. A digital withdrawal is a period of time during which you withdraw from the Technology Disconnect and engage in activities that have nothing to do with screens. During a digital detox, you can enjoy the beauty and tranquility of nature, spend time with loved ones, and engage in activities that promote relaxation and well-being. By taking a break from technology, you can reduce stress, improve your mental clarity, and increase your overall well-being. Whether it's a weekend camping trip or a week-long retreat, a digital detox in nature can help you slow down and recharge.
2. Slow down sustainably
Getting up in the morning at sunrise and watching the clouds of mist drift up from the valley while walking barefoot through the fresh dew on the meadow was one of the most amazing and relaxing experiences I've ever had on a trip. Not least for these reasons, sustainable travel has become immensely popular in recent years, as it has a remarkable impact on personal well-being, not to mention the positive impact on the environment. One of the most important advantages of sustainable travel is that it slows you down Effect. If you sustained travel, decide You typically choose slower modes of transportation, such as walking or biking, which allow you to see your surroundings at a leisurely pace. Plus, when you travel sustainably, you often spend time in nature, which has been proven to have a calming effect on the body and mind. Overall, sustainable travel can provide a much-needed break from the fast-paced, technology-driven world we live in.
When I was looking for the right travel destination, I found the Spiritual Summer in Sauerland, a festival that is organized by one Network from culture, tourism, churches and local work are particularly addressed. There are numerous events such as yoga classes in nature, Art– and music events or culinary delights invite you to slow down. The Concept shows that even though it's not always possible to take a long break from our hectic lives, even a short trip can provide much-needed respite and help us recharge and recharge. So if you're feeling overwhelmed or burned out, take a few days to immerse yourself in nature - your mind and body will thank you.
3. Short breaks reduce stress levels
Discounts for your success (advertising)!
Short breaks from work and daily routine can have a significant impact on reducing stress levels. Research shows that contact with nature and green spaces can help people relax and unwind, leading to a reduction in stress and anxiety. Nature getaways, such as hikes or camping trips, can provide a change of scenery and a break from the demands of daily life. Studies have also shown that spending time in nature improves mood and cognitive Features can improve and thus contribute to general well-being. Short breaks in nature can therefore be beneficial for people who want to slow down and reduce stress.
It's great if you combine the short break with a relaxing herbal hike, like the one conducted by Nadine Albers-Bergrath from the Albers Herbal Workshop in Schmallenberg. Not only does she expertly explain the herbs along the way, but you can also enjoy them as tea at a picnic or as a spread prepared on site. My clear highlight, however, was the relaxing dream trip where I lay on the forest floor and Nadine was calming voice I was allowed to listen while I watched the treetops and the blue sky above. You just lie in the forest far too rarely!
4. Choose the right travel destination
It is important, especially for short trips where you don't have too much time to get used to the place, that you choose the right destination and the right accommodation for you. The great thing about Sauerland is that there is simply the right offer for every need. You can see this very clearly in the region's five large lakes: Lake Möhnesee, for example, is a classic holiday paradise with promenades, cafés and a marina, while other lakes such as Lake Hennesse and the eastern side of Lake Sorpe impress with their originality and natural beauty. It has to be said: In contrast to natural lakes, these reservoirs were artificially created to make it easier to supply drinking water to citizens in the Ruhr area. In addition to their function as reservoirs, the lakes also serve for flood protection and the generation of hydropower.
The accommodations and restaurants are similarly varied: I took a closer look at three different hotels: The Romantik- & Wellnesshotel Deimann, famous not least thanks to CDU politician Friedrich Merz, in the immediate vicinity of the 27-hole panoramic course of the Schmallenberg eV golf club, and the family-run Jagdhof Wiese with rural luxury. beautiful garden and delicious, healthy cuisine and the rather simple Landidyll Landhaus Liesetal with a small, more home-style menu. All three hotels serve different needsDepending on where your own wishes lie. However, it is practical if the hotels with a nice wellness area also slow you down Alternatives for bad weather or the cold season. At the Jagdhaus Wiese, for example, I started the day with a round of water aerobics before quietly enjoying breakfast.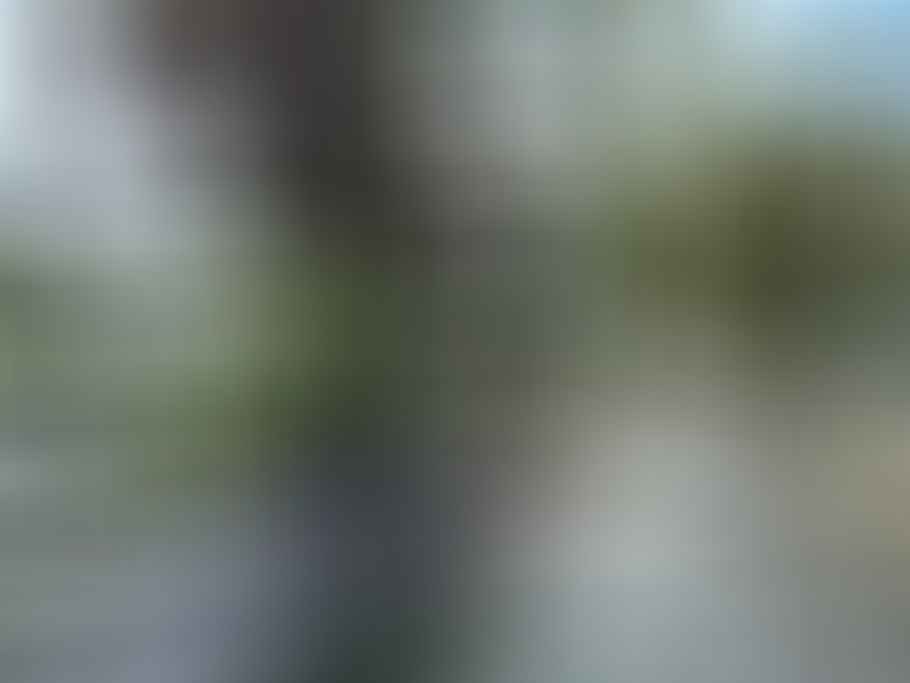 5. Exercise improves mental and physical health
A nature getaway can have a positive impact on both your mental and physical health. Studies have shown that spending time in nature can help reduce stress levels, improve mood and increase cognitive function. Additionally, spending time in nature can improve physical health by increasing physical activity and that Risks chronic diseases such as heart disease, obesity and diabetes. In fact, research has shown that just a few days in nature can lead to significant improvements in mental and physical health. So if you're feeling overwhelmed and need a break, consider a nature getaway to slow down and improve your overall well-being.
Whether by bike or on foot: the 3.827 km² Sauerland Rothaargebirge Nature Park, founded in Schmallenberg in 2015, is ideal for exercise. The region is home to some of the most beautiful hiking trails in Germany, such as the 154-kilometer-long Rothaarsteig, also called the "Path of the Senses," or the Forest Sculpture Trail in the Schmallenberger Sauerland, where you can admire art over 23 kilometers. I walked part of the 250 kilometer long Sauerland high-altitude flight and was very impressed by the great views of green and wooded valleys. But my absolute favorite was the Golddorf route, an approximately 60 kilometer long cycle route that leads on well-developed paths not only through rolling hills, but also through numerous villages with pretty half-timbered houses and lush flowering gardens, including nine national winners in the "our village" competition should be more beautiful". And of course the Sauerland is also a great winter sports region with 29 ski areas, 154 lifts and around 88 kilometers of slopes, as well as countless cross-country ski trails.
6. Proper planning makes it easier to slow down
Even if Transformation Detox is important: Digital tools can be extremely relaxing, especially when hiking and cycling, and can even be vital in emergencies. Although all the hiking and cycling trails in Sauerland are excellently signposted, you can still cycle fast I drove past the sign, so I mounted my Gigaset GX6 cell phone on the front of my bike to always show me the route. The practical thing about the robust outdoor cell phone is that it can get wet or fall down when it rains without breaking, as it is protected against water, dust and shocks.
I also have a practical tip for navigating on site: Many tourism regions offer their own free app for various activities with very detailed maps, usually in collaboration with Outdoor-Active. In Sauerland, this is the Sauerland & Siegerland app with more than 1.800 hiking and cycling tours as well as over 5.000 sights and leisure tips, which can be downloaded free of charge from the Google and Apple stores. An app like this can be really helpful on the go, as the following point shows.
7. Experience real adventures in the great outdoors
Sleeping in the forest and watching the stars, listening to the birds chirping in the morning and enjoying your first coffee at sunrise with a view of the valley - that is a dream that can become reality for more and more people. Trekking sites are now being built everywhere where you can legally camp in the forest. In the Sauerland-Rothaarsteig Nature Park there are six such platforms near Hallenberg, which are hidden in the forest and cannot be found using the relevant hiking apps. Apparently you only receive your GPS data when you book, as well as the numerical code for the lock on the composting toilet.
I stayed overnight just a few kilometers away from a trekking platform in the Liesetal and would have liked to take a look at it: However, there is hardly any further information about the platform or maps on the nature park's booking page, there are no signs on site and one Online-Research reveals a lot of confusing information on the topic and users criticize the complicated booking system everywhere. Overall, the concept doesn't really seem fully developed to me, because it's a different one Problem is the sustainable accessibility:
There are of course parking spaces, but the presumably young target group from the cities in many cases no longer have a car, and many hikers would also like to travel in an environmentally friendly and inexpensive way. But that is exactly what can become a real adventure in Hallenberg. Because if you are not going on a multi-day hike on the Sauerland high altitude or have an eBike with you, you are dependent on the unreliable bus transport. For such emergencies you need reliable local contacts - or at least a concept with hiking buses and cheap taxis that are provided by the Guests are financed with a spa tax.
Conclusion: The positive aspects of a short vacation outweigh the negatives
A getaway, usually lasting one to three days, allows people to get away from it all and relax without spending a lot of time or Money invest to have to. It's also less Planning required than on a longer trip. Although a long-term vacation, which usually lasts several weeks or even months, provides a deeper experience and allows travelers to immerse themselves in a different culture and really get to know life in a new place, it can be said that a short vacation in nature is proven one positive affects our ability to slow down and relax.
The benefits of spending time in nature are numerous and have been medically proven. These include lower stress levels, better mood and creativity, as well as increased concentration and productivity. However, it is important that you do not overload your travel planning for a short stay and, if possible, only stay in one place from which you travel around. A short vacation is a great way to escape the stress of work life and recharge your batteries. Short vacations often offer the opportunity to explore new places, sightsee and gain cultural experiences. They are ideal for people with limited time or a tight budget.
Read text as PDF
Acquire this text as a PDF (only for own use without passing it on according to Terms and conditions): Please send us one after purchase eMail with the desired title supportberufebilder.de, we will then send the PDF to you immediately. You can also purchase text series.
4,99€Buy
Advice on success, goal achievement or marketing
You have Ask about career, Recruiting, personal development or increasing reach? Our AIAdviser helps you for 5 euros a month – free for book buyers. We offer special ones for other topics IT services
5,00€ / per month Book
Book eCourse on Demand
Up to 30 lessons with 4 learning tasks each + final lesson as a PDF download. Please send us one after purchase eMail with the desired title supportberufebilder.de. Alternatively, we would be happy to put your course together for you or offer you a personal, regular one eMail-Course - all further information!
29,99€Buy
Skate eBook as desired
If our store doesn't offer you your desired topic: We will be happy to put together a book according to your wishes and deliver it in a format of your choice. Please sign us after purchase supportberufebilder.de
79,99€Buy