The gaming industry is one of the most successful industries worldwide, software developers are desperately sought. But what are the requirements, where can you find jobs and what are the future prospects?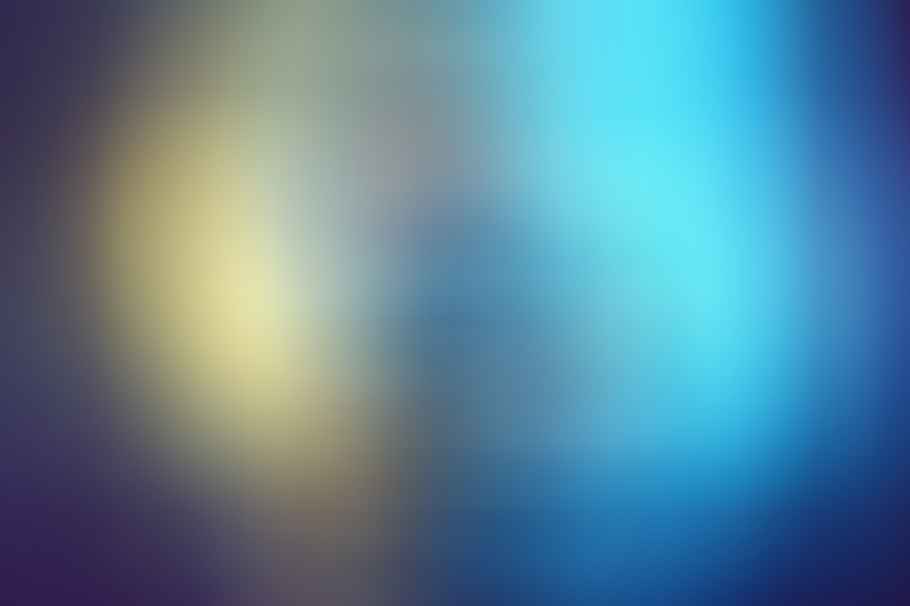 Gaming industry as a job engine
The hobby for Job make? The gaming industry regularly provides a new technical innovation. Numerous games are developed each year fast count ten thousand or hundred thousand fans. The job opportunities in the games sector are therefore diverse. In Germany, tens of thousands of people currently work in the games industry.
It is one of the fastest growing sectors in the world World. According to the Federal Association of Interactive Entertainment Software, the market for computer and video games in Germany grew by 10 percent last year. The Turnover amounted to around 970 million euros in the first six months alone.
Good career opportunities
The books on the subject (advertising)
The career opportunities are therefore extremely good. Especially since new developments such as virtual or argumented reality are becoming more and more popular Significance win. Currently, 3D designers and user interface designers are particularly sought after, but also game designers, Developer for virtual reality, game designers, graphic designers, sound designers or programmers have very good chances of finding a job in the industry.
Because there are different consoles and PCs for gaming and the companies are in constant competition with each other, there is an intensive search for creative young people in processor development and the hardware industry. The entry options are diverse. The job fairs and Jobs in the newspapers are full IT-Job offers in the gaming industry.
Games developers also work in socially meaningful areas
If you want to become a software developer, you should also consider atypical industries because there are increasingly exciting perspectives opening up there: There are also games in the Further Training or, for example, in the health sector, which also offer developers the opportunity to do something socially meaningful.
Here, for example, games are designed for fitness studios that are based on behavioral economic principles or the play instinct of People want to exploit to motivate them to exercise consistently and regularly. For example, fitness activities are tracked and points are credited for each activity so that the user can reach the next level. There are also challenges - except that you don't have any here Tasks solve them on the computer but, for example, the next extra round has to be run.
Virtual worlds: 5 steps to get started in the gaming industry
Discounts for your success (advertising)!
The graphics have long been worked out in such a way that the player light falls to dive into another world. Anyone looking for an IT job has very good opportunities for advancement in this industry. And for many, developing computer games is an absolute dream job. But what requirements and conditions do you have to bring with you in Germany in order to practice the profession? What do you have to study to get an IT job in the gaming industry? And what are the best employers?
1. Software developers become: education or study?
Software development is fun - but how do you become a developer? A few years ago, there was still the opportunity to enter the profession via classical training in the field of software development. But with the growing technical demands on software, game developers need a lot more today than they did a few years ago.
In the past, a prerequisite was almost always a completed one Study computer science, software development or media informatics. However, there are now special courses such as games engineering or game design. Therefore, today classic computer scientists are rarely found in the IT area of ​​the gaming industry. Because a game not only has to work technically, it should also be player-friendly! Conventional ITEmployees are problem solvers, but less able to program a game interface so that it can be understood by every player in a few minutes. Of course, just playing computer games is not enough to find a job in the industry, but you should have an affinity for computer games.
In any case, studying computer science is no longer the case mandatory. The gaming industry pays more attention to people who have completed a special course of study, such as a degree in game design, a multimedia degree or a VR conception degree. There are now courses abroad tailored to the games industry called Serious Games, Virtual Reality or Virtual and Argumented Reality. But career changers are also very welcome in the gaming industry, but a degree is the best way into game development.
2. The right skills: What characteristics does a software developer have to have?
The career opportunities and entry opportunities in the gaming industry will continue to increase in the coming years. Because the industry is evolving. In addition, the number of gamblers increases every year. Trends are constantly changing, new fields of work in the IT department often arise overnight. Because the demands on developers are becoming more and more complex, certain character traits are also required, e.g. the ability to familiarize oneself with complex relationships, Problems solved with patience.
Mathematical talent is one of the most important prerequisites. Likewise, technical sensitivity, logical thinking and Lust on programming. In addition, a software developer for games should be creative and enjoy designing. Because animations and virtual characters have to be created, designed and drawn during your studies and later in your job.
The gaming industry is also psychological Reset advantageous. Staff should know which elements encourage players to continue or which parts bore them while playing. Furthermore, they should about creativity and willingness to experiment and be prepared to work irregular hours and Stress can adjust. Of course, it is also necessary to be interested in the long-term development and further development of the game.
3. Find top employers: Where can you work as a software developer for games?
In today's world, the gaming industry has become increasingly competitive. It is important for aspiring software developers to find the best employers in the field to help them achieve their career goals. Employers should not only offer great compensation and benefits, but also a work environment where developers can thrive. There are also other important factors to consider when evaluating potential employers, such as the employer's reputation in the gaming industry, the type of projects offered, the compensation and benefits package, and the company culture.
Of course, the individual Corporate do not compare with each other. Because every Company has another Structure and other business areas. Some companies are active in game development, others take care of the distribution and marketing of the games, - yet other companies are known as developers of mobile games. What they all have in common, however, is that they are constantly looking for new and motivated employees. In addition, you can Young Professionals at numerous gaming sites as a software expert apply. There are numerous companies in Europe that offer exciting job advertisements on their websites.
Finding the right employer for your software development career is crucial. Given the high demand for software development skills and the large selection to employers can decision not be easy for the right employer. That's why it's important that you take the time to find the most reputable and successful employers in the software development field.
4. The application: the way to a dream job
Once the right employer has been found, it is time to apply. What should I put in the Curriculum vitae write? Where should it be sent? How do I behave in an interview? This Ask faces anyone who is looking for work in general and in the gaming industry in particular for the first time. Much more fundamental questions should first be clarified.
Assume that you master C ++ so well that you are convinced of your skills and are ready to enter the industry. Then you should specifically look for job advertisements in which your skills are sought. The question is to stay in the example where you studied C ++. If this is one of the recognized universities of applied sciences, companies have started looking for you from the third year. At least you offered them internships and ideally you wanted to hire them immediately after your studies.
If you want to work as a programmer, the lack of formal training can be a barrier. Especially at the beginning. Your first employer needs your proven knowledge. Education is the main evaluation criterion for beginners in technical disciplines. For example, if you've taught yourself C++ alone or in classes, you should be proactive. That means you should post a website with your resume, use job boards and other specialized websites, social media, and be ready to respond to vacancies yourself. For example, as a novice developer, you can refer to GitHub and participation in open source projects. Such projects are your portfolio, which you can use to show code examples and results. Getting started with an internship can also be helpful.
Of course you can apply for several positions, but never for several positions at the same company. A brief CV that lists the necessary specialist knowledge in a formally correct manner is helpful. It's worth writing a brief introduction about why you love games and want to work in the gaming industry. If there are successes or measurable results, the most future Workplace are relevant, they should be voiced. However, you should also register in the Write to be as brief as possible.
5. Looking ahead: prospects as a software developer for games
But what are the future prospects for the industry? The games industry is currently desperately looking for skilled workers. The industry is looking for a lot of new staff. This is especially true for software development. On top of that, the gaming industry is an industry with Future is. Video games and co have long been an integral part of our lives. Thanks to the ever-advancing Technology will the Online Games are also becoming increasingly realistic, indeed, in augmented reality, reality and technology are even being linked.
The starting salary is between 16.000 and 30.000 euros per year. Ascending trend. In addition, 76 percent of the employees in the games industry have permanent contracts and the female quota is also very good in this industry. Prospective software developers for games in Frankfurt, Hamburg and Berlin have the best job prospects. Most of the game development companies are based there. Those who have studied software development will later pursue a well-paid, varied, creative and technical profession, which of course also promises plenty of opportunities for advancement.
Read text as PDF
Acquire this text as a PDF (only for own use without passing it on according to Terms and conditions): Please send us one after purchase eMail with the desired title supportberufebilder.de, we will then send the PDF to you immediately. You can also purchase text series.
4,99€Buy
Advice on success, goal achievement or marketing
Do you have questions about careers, Recruiting, personal development or increasing reach? Our AIAdviser helps you for 5 euros a month – free for book buyers. We offer special ones for other topics IT services
5,00€ / per month Book
Book eCourse on Demand
Up to 30 lessons with 4 learning tasks each + final lesson as a PDF download. Please send us one after purchase eMail with the desired title supportberufebilder.de. Alternatively, we would be happy to put your course together for you or offer you a personal, regular one eMail-Course - all further information!
29,99€Buy
Skate eBook as desired
If our store does not offer you your desired topic: We will be happy to put together a book according to your wishes and deliver it in a format of yours Choice. Please sign us after purchase supportberufebilder.de
79,99€Buy