Several studies show that most readers of job advertisements do not understand exactly what the job advertised is. The next hurdle for potential Candidate is it, your own experiences, qualifications and to reconcile expectations with the often exaggerated requirement profiles.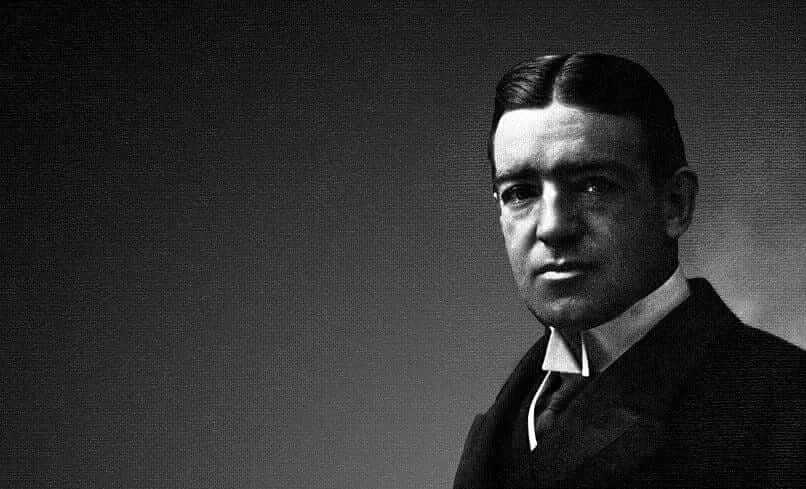 Operating instructions instead of plain text
The majority of recruitment ads also seem implausible, somehow fake, so just not authentic. The many empty phrases and commonplaces do not exactly contribute to a better understanding of the job advertisements.
And if there is even specialist literature for applicants with titles such as "Understanding job advertisements correctly" or "Reading job advertisements correctly", the texts in job advertisements obviously offer considerable optimization potential, because the target group should actually understand the advertisements without operating instructions.
Headache
The job advertisement that followed caused a stir – so they say – and at the same time caused a lot of interest Resonance, so many applicants:
Men wanted for dangerous journey: low pay. freezing cold. Long months of complete darkness. constant dangers. return uncertain. At Success: Honor and recognition.
Ideal: openness, emotions and polarization
The Antarctic explorer Sir Ernest Henry Shackleton, depicted above, is said to have published the ad around the year 1900 in the London Times to find participants for his expedition to the South Pole. The existence of the advertisement is not proven. But that is not important either.
Rather, I am concerned with the outstanding example of openness, honesty, emotion and not least the overall high degree of polarization potential. It is through this mixture that the wrong candidates are deterred and the right ones put on.
The "typical" job advertisement: one is like the other!
Now, for the fun of it, let's assume Sir Ernest Shackleton is a human resources manager in a German Company. Then his ad might have looked like this:
We are a leading international company in the event and research industry. Our products and services set standards. We to plan today for tomorrow, because success is no coincidence. We are growing - this is your chance! Design with us Future! We are looking for a trip to the south as soon as possible Employees [m/f]. Experience pure nature! If you are team-oriented and flexible, you think analytically, are creative, responsible, assertive and service-oriented, then you will fit in perfectly with us Team. Interested? Then we look forward to your informative Application indicating your salary expectations.
Plain text in job advertisements, that would be something!
Whether Sir Shackleton would have received more or fewer responses with this type of ad is anyone's guess. Surely, however, completely OTHERS would have found themselves with him Candidates Applied. Probably many idlers would have reported in shorts.
But at the latest when these applicants had found out that "south" did not mean 30 degrees in the shade at the pool, but minus 30 degrees in heavy snowfall, that "experience nature" did not mean the luxury resort in the countryside, but a tent, which also has to be assembled and dismantled every day - yes, at the latest then they would have People searched the distance.
Matching text for matching participants
And Sir Ernest Shackleton would have time and Money wasted in recruitment or even jeopardized the success of his expedition.
However, since Sir Shackleton was looking for suitable participants, he formulated his ad accordingly - nevertheless, he should have received more than 4.000 applications. So it does not hurt to speak in plain language. Instead of making promises, as many companies do, that they can not keep.
Flosks are not arguments
In job advertisements, applicants often read Anglicisms, phrases and empty phrases. In the best-case scenario, the candidates can guess what that might mean. This does not ensure clarity, but fuels half-knowledge and prejudices. Successful job ads too draw up is difficult and a matter for professionals.
What should come out of a job advertisement that, broken over the knee by interested laypeople, only contains a thin, unemotional job description and those self-evident things and phrases that are just used to Hand are (or are copied from other job advertisements)?
More transparency would help everyone!
More clarity and transparency in job advertisements would help applicants and employers to the same extent. Until it is up to the applicants, it is only up to the applicants to know exactly what is expected of them and to try to find out what they are expecting.
Read text as PDF
Acquire this text as a PDF (only for own use without passing it on according to Terms & Conditions): Please send us one after purchase eMail with the desired title supportberufebilder.de, we will then send the PDF to you immediately. You can also purchase text series.
4,99€Buy
Book eCourse on Demand
Up to 30 lessons with 4 learning tasks each + final lesson as a PDF download. Please send us one after purchase eMail with the desired title supportberufebilder.de. Alternatively, we would be happy to put your course together for you or offer you a personal, regular one eMail-Course - all further information!
29,99€Buy
Skate eBook as desired
If our store does not offer you your desired topic: We will be happy to put together a book according to your wishes and deliver it in a format of yours Wahl. Please sign us after purchase supportberufebilder.de
79,99€Buy
Corporate publishing and advice
Do you want to publish, increase your reach or address applicants as an employer? We offer specials for these and other topics Consultant packages (overview) - For example, a personal phone call (price is per hour).
299,00€Buy