Using optimal documents from letters of motivation to application folders can be very time-consuming. How do you manage to write an optimal application even under time pressure?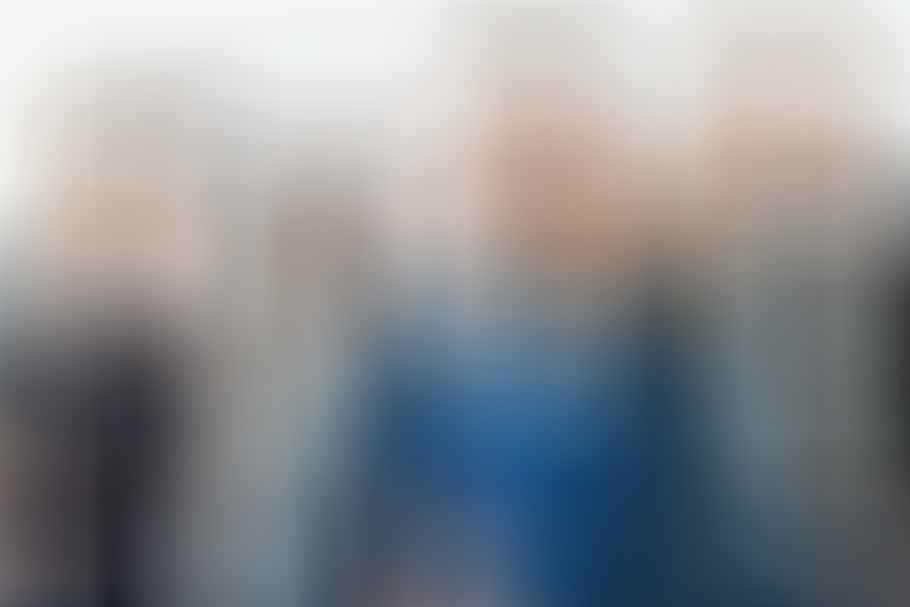 Tip 1: Your application documents must be a Spiegel breast
Curriculum vitae and Write to zu forms is not actually a "painting thing" It requires time and an accurate recapitulation of your practical and theoretical experiences. Analyze the job profile and the Tasks in detail. However, one can argue about the perfect formulation of the application. About success not:
Realize no later than after the twentieth rejection Candidatethat there is more to it than cosmetics. But to what exactly? Six tips for successful application documents.Look for someone you know well, with whom you can go through your career with a focus on the job profile. Write down the important points. Your specific positioning is the focus. That's why you build your argumentation framework.
Tip 2: Position your application documents for target groups
Any area, be it Marketing, purchasing, logistics, sales or as an assistant to the management requires different skills and soft skills. Think about which ones Competencies you should bring for your area.
Your application documents are about you as a "product" to be advertised. You are the right person because ... Now you are collecting concrete arguments for your intended audience.
Tip 3: Your application documents begin with a success-oriented cover letter
First of all, it's about that Corporate to convey that you are (only) interested in this. Why do you want to work there? After that, you must contact the company clear make sure the company needs you. Where can you show off? For example, was the Turnover increased, you have successfully Employees led, you could in one Projects contribute to the company's success.
On the other hand, it is about successfully completed tasks that fit the ad profile. Also take a look at your future activities. Have you already done similar work? Think of a logical sequence. If you cannot come up with concrete numbers and facts, convince you emotionally with a storytelling cover letter.
Tip 4: Motivate with your cover sheet for further reading
A cover sheet as a "QuickReader" precedes your CV. It should motivate the decision-maker to read more carefully. With this page you have a quick Attention certainly.
Your cover sheet consists of your professional application photo and a short profile. The most important facts are summarized in bullet points. What is really important to the reader? He clearly recognizes your positioning. Limit yourself to five to seven points. The more performance-oriented your job, the more facts you should explain your successes.
Tip 5: Potential for optimizing your CV - This is what you can get out of your CV
Simply by omitting or emphasizing you can set priorities in your resume. Present important episodes in a success-oriented way. It sounds much more interesting to the decision maker than if you describe your activities (only) in a factual and task-related manner. In addition to what you have done, write what you have achieved on your resume.
Try to go into the individual sections as specifically as possible, always with a focus on your job profile. Also underestimate the rubric Engagement and not free time. Interests are part of yours Personality. You show what you have developed passions for.
Tip 6: ET CETERA or whatever else you have to consider in the application documents
If you have now prepared your documents perfectly, you have to send them perfectly to your recipient. One of the four variants, eMail, Onlineform, by post or personally, you will use it for yourself.
Regardless of which path you choose, keep in mind that you can overlook mistakes even if you do it again. Give your application documents to a second or even third person. In addition, put your application documents aside for 24 hours before you finally send them. I wish you success
Read text as PDF
Acquire this text as a PDF (only for own use without passing it on according to Terms and conditions): Please send us one after purchase eMail with the desired title supportberufebilder.de, we will then send the PDF to you immediately. You can also purchase text series.
4,99€Buy
Advice on success, goal achievement or marketing
You have Ask round to Career, Recruiting, personal development or increasing reach. Our AI consultant will help you for 5 euros a month – free for book buyers. We offer special ones for other topics IT services
5,00€ / per month Book
Book eCourse on Demand
Up to 30 lessons with 4 learning tasks each + final lesson as a PDF download. Please send us one after purchase eMail with the desired title supportberufebilder.de. Alternatively, we would be happy to put your course together for you or offer you a personal, regular one eMail-Course - all further information!
29,99€Buy
Skate eBook as desired
If our store does not offer you your desired topic: We will be happy to put together a book according to your wishes and deliver it in a format of yours Choice. Please sign us after purchase supportberufebilder.de
79,99€Buy