Choosing a career and changing jobs - topics that are no longer just for young people Peoplewho have finished school and look for the suitable one Study or are looking for an apprenticeship are interesting. Because: More and more people with professional experience are considering a change and are asking themselves: "Which profession suits me?"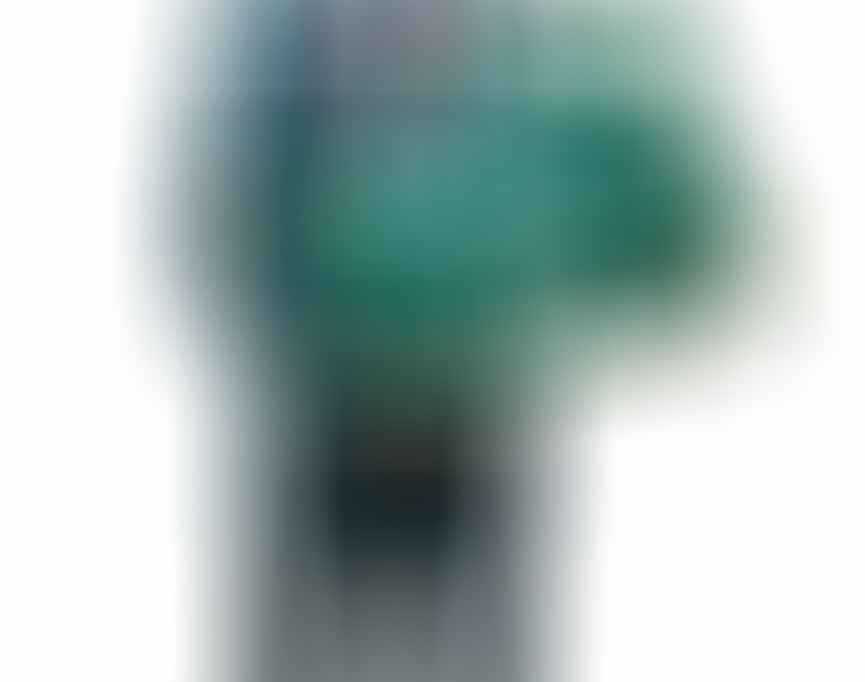 Occupation - but which?
Young Professionals, but also transfer passengers are spoiled for choice in Germany Choice: In addition to 344 state-recognized in-company vocational training courses, there are currently around 12 courses and subjects. There are also countless in-service training courses.
Around 390 state and private universities compete for the favor of those willing to study, and there are always courses of study and further education. The latter often do not even have to be accredited or nominated, which makes the overview particularly difficult.
Again and again I notice that young people don't even know what career opportunities they have, and that they often don't even know what they want themselves. Because there are still enough young people who choose a training occupation or course of study.
Many are involved in the career choice
The books on the subject (advertising)
More than one in four apprenticeship relationships are terminated upon completion, around a third of which are still in the trial period. In some (supposedly) popular apprenticeships such as cooks, the dropout rate is almost 50%.
And with the degreeCourses, as with the training occupations, we see extremely high dropout rates averaging 28% in the bachelor's area. At universities, this rate is around 35%, almost twice as high as at FHs, at around 19%. Recruitingexpert Joachim Diercks writes succinctly:
Confusing diversity, but hardly used.
Which profession suits me?
Best of HR - Berufebilder.de® author Tom Diesbrock pointed out an elementary mistake that many people make when choosing a career: Instead of looking for a job that really interests them, they first orientate themselves on the offer.
This is also reflected in the fact that choosing the right career in Germany is an important, albeit underestimated, topic and should be discussed in detail. Then you study medicine, you know that, or law. On unusual ideas comes where you practically reinvent your job, you hardly ever come. An approach that Diesbrock rightly called a classic shot-in-the-kneeTechnology bezeichnet.
The way to a dream job: keep your eyes open when choosing a career
Discounts for your success (advertising)!
The old saying "Eyes let's get started when choosing a career" still applies, but with the unmanageable range on offer, it's difficult to steer your gaze in the right direction. 11% of all high school graduates have no idea what they want to do, even at the graduation party.
Barbara Knickrehm, career advisor for high school graduates at the Herford Employment Agency, advises keeping your eyes wide open when choosing a career, especially as a career starter and switchover. You should start with yourself first before you get confused by the many possibilities:
"Instead of haphazardly in Internet surfing around, one should ask oneself in the first place which topics and Tasks a particularly busy, particularly large Fun and who give the impression that they are good at the Hand go. But you should also include the assessments of your environment in your own considerations."
Advice can help with career planning: What do self-assessment procedures do?
If you still don't get any further in this way, a self-Assessment-Center help. This is not only offered by some universities as a mandatory requirement, but there are also online tools for personal career choices.
Become Onlinetools, you can seek career advice. Employment agencies offer such career choice advice free of charge for school leavers. For everyone else, there is a large army of private consultants and coaches who offer support in finding a vocation and career planning. The important thing here is to separate the wheat from the chaff.
The selection process begins: common mistakes when choosing a career
If you know what you want, you are already a big step further. In view of the large offer, the selection process now begins: Do you prefer one? Vocational Training do - or would you rather study?
Many people, as Tom Diesbrockauch complained, first do an apprenticeship and then ask themselves what they could do with it. Or even worse: When choosing your apprenticeship, you are guided by the offer - and not by what you actually want. This is a mistake!
2 checklists: prefer vocational training or study?
Another common mistake is that school leavers initially focus on vocational training: you to earn then right away Money and the training seems quicker and more purposeful Success respectively. But a university degree always offers better prospects in the long term.
Vocational training checklist: questioning your own wishes
If you are thinking about starting a vocational training or going to a vocational school instead of studying, you should critically question motives for this:
Is teaching, for example, begun only because one is uncertain in the choice of the study?
Are you hoping that training will give you more opportunities to start your career?
Or is it the prospect of financial independence that makes a decision for in-company training attractive?
Study checklist: Get an overview
Some of these "benefits" verlieren given new developments at universities. For example, bachelor's courses allow a university degree to be completed in six to seven semesters, a time that is comparable to vocational training. So go at the selection before:
Narrowing down the selection: The number of dual study programs in which in-company training including payment is integrated into the course is also constantly increasing.
If, on the other hand, you want to find out which courses are available at which universities, you can get an overview in various online databases,
To do this, you should first narrow down the area of ​​study that interests you and differentiates you in your search - for example, for artistic-creative, humanities-linguistic, social science, natural science and technical subjects. In this way, you can focus your search more and more on a few subjects and colleges where they are offered.
Read text as PDF
Acquire this text as a PDF (only for own use without passing it on according to Terms and conditions): Please send us one after purchase eMail with the desired title supportberufebilder.de, we will then send the PDF to you immediately. You can also purchase text series.
4,99€Buy
Advice on success, goal achievement or marketing
You have Ask about career, recruiting, personal development or increasing reach? Our AIAdviser helps you for 5 euros a month – free for book buyers. We offer special ones for other topics IT services
5,00€ / per month Book
Book eCourse on Demand
Up to 30 lessons with 4 learning tasks each + final lesson as a PDF download. Please send us one after purchase eMail with the desired title supportberufebilder.de. Alternatively, we would be happy to put your course together for you or offer you a personal, regular one eMail-Course - all further information!
29,99€Buy
Skate eBook as desired
If our store doesn't offer you your desired topic: We will be happy to put together a book according to your wishes and deliver it in a format of your choice. Please sign us after purchase supportberufebilder.de
79,99€Buy