Many Company and Executives work tirelessly to Motivation to improve your employees: There is a sustainable and effective way to do this: talent-focused motivation.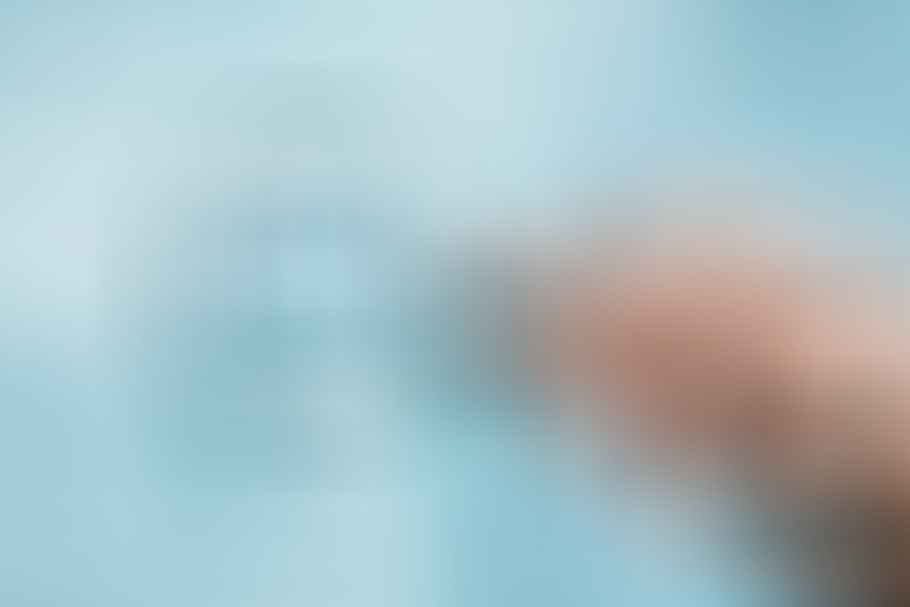 How motivation does not work
Companies are constantly trying to motivate their employees: If they are to be incentives, more attractive bonuses can provide a boost in motivation, and more Work-Life-Balance-Measures or are more company parties enough in the end?
In contrast, what should and does talent-focused motivation aim to do? Quite simply: motivate employees with what is already available and what is most valuable for employees and the company: talents and Competencies. By focusing on the talents and competencies of employees, you enable them to experience success - the most effective form of motivation that sets a chain reaction in motion and does not need "motivational injections".
Why feedback and praise are important
But that too Feedback on successes that are the result of Power and competencies are and their permanent Communicationhow valuable they are to the company that Team and the achievement of corporate goals are part of a talent-focused motivation.
The majority of employees would like Performance, Success and work in a team, exchange ideas, be able to demonstrate strengths and as Personality be noticed. With that it increases Self worth, social standing, a sense of belonging, and proof of being needed and valued by others.
The 12 advantages of talent-focused motivation
Identify and use the talents of employees leads to top performance and permanently promotes performance awareness. Whoever makes the most of what he can do particularly well, makes this successful. And success is the best motivator at all, because it shows the value of the skill and possible achievements.
But talents must be recognized and promoted, Tasks and challenges must harness these talents and their value must be shared by leaders Esteem and promotion are recognized and further developed. Talent-focused motivation has a number of key benefits and huge positive impacts:
It improves performance and leads to peak performance
It improves employee loyalty and employee support
It makes employee support a permanent task
It focuses on the most valuable people - the talented and competent
It also provides impulses for personnel development
She practices appreciation in the most credible way
It deals with individual motivation profiles
It leads to more self-responsibility
It leads to more experimentation and innovation
It promotes performance-oriented and ambitious employees
It focuses on the intrinsic motivation
It focuses on employees with a high level of motivation
Make talented working sets
Talent-focused motivation also has a lot to do with meaningful and challenging work. Frederick Herzberg, a well-known motivational researcher, emphasizes that Significance the quality of the work. Its in a nutshell Opinions: "Forget praise, forget punishment, forget Money.
To really motivate employees, they have to make their work more interesting. " And what is the best way to achieve this? It is always interesting to work, using talents and special skills. It is essential that it is often the doing that ignites the fire of passion among employees, the best performance engine ever.
Strengthen employee loyalty
Talent-oriented motivation has another advantage that is becoming increasingly important: It strengthens employee loyalty and employee development by pointing out perspectives and opportunities for further development and mindful Guide proves This shows the employee again and again Eyes: "In this company, my talents and abilities are valued, seen, used and promoted, which means that I can make valuable contributions to the company and myself for mutual success.
Reinhard K. Sprenger sums up the importance of recognizing and promoting talent in a nutshell: "Two demands are helpful for professional happiness in life. The first is called: Live your talent. And the second is: Go where your talent is wanted ". We complement and specify: And the talent is recognized, used, further developed and appreciated and recognized.
With talents, employees prove their skills
Gertrud Höhler also brings it up in her book "Die Sense-Macher "in a nutshell:" Companies must create an environment in which employees can clear becomes: I'm not here just for them Company. Here I am for myself too".
And most of all, a co-worker is when, with his very own talents and individual skills, he can demonstrate his skills with excellence, to himself, the team, the supervisor and the company.
Management skills
Also best of HR - Berufebilder.de® author Anne M. Schüller says very aptly in your excellent and readable book "The Touchpoint Company": "Who Engagement demands, must offer meaning. Because people work to make things happen. Meaning and the happiness associated with it arise when empowered employees can carry out tasks that are as concrete as possible and in which they experience themselves as essential".
Talent-centric motivation requires a number of important points on the part of company culture and management, such as strong communication and leadership competencies, opportunities for success and top performance, regular, respectful feedback on performance and talent use and employee support as a permanent task.
Who has which talents and uses them where
If you want to lead and motivate employees in a talent-oriented way, I always have to do important things Ask such as (names fictitious):
Is the potential and talent of Laura R. really used in onlinemarketing and with new media?
What do we do for their further development and promotion?
Can Mr. Rütimann really use his pronounced negotiating table quite often?
Is it also a challenge for him?
Are tasks and activities for Sandro M. with his organization talents ambitious enough?
Are we using the communication talents and the outstanding conceptual skills of Maria Muster enough?
If you have the answers and act accordingly, there is concrete and talent-oriented motivation, for example in the recognition and appreciation of good performance possible such as: "Mr Pattern, with her excellent design ideas for my PowerpointPresentation you have once again proven your special graphic and visual talent. You have made a major contribution to the success of my presentation – thank you very much"! What can be more motivating than such feedback?
Read text as PDF
Acquire this text as a PDF (only for own use without passing it on according to Terms & Conditions): Please send us one after purchase eMail with the desired title supportberufebilder.de, we will then send the PDF to you immediately. You can also purchase text series.
4,99€Buy
Book eCourse on Demand
Up to 30 lessons with 4 learning tasks each + final lesson as a PDF download. Please send us one after purchase eMail with the desired title supportberufebilder.de. Alternatively, we would be happy to put your course together for you or offer you a personal, regular one eMail-Course - all further information!
29,99€Buy
Skate eBook as desired
If our store does not offer you your desired topic: We will be happy to put together a book according to your wishes and deliver it in a format of yours Wahl. Please sign us after purchase supportberufebilder.de
79,99€Buy
Corporate publishing and advice
You want to publish, increase your reach or as an employer Candidate speak to? For these and other topics we offer special Consultant packages (overview) - For example, a personal phone call (price is per hour).
299,00€Buy