How to do Women in Internet independently and are also supported by the Federal Ministry for Economy and Technology funded for a technology-oriented idea? A Founder's Report: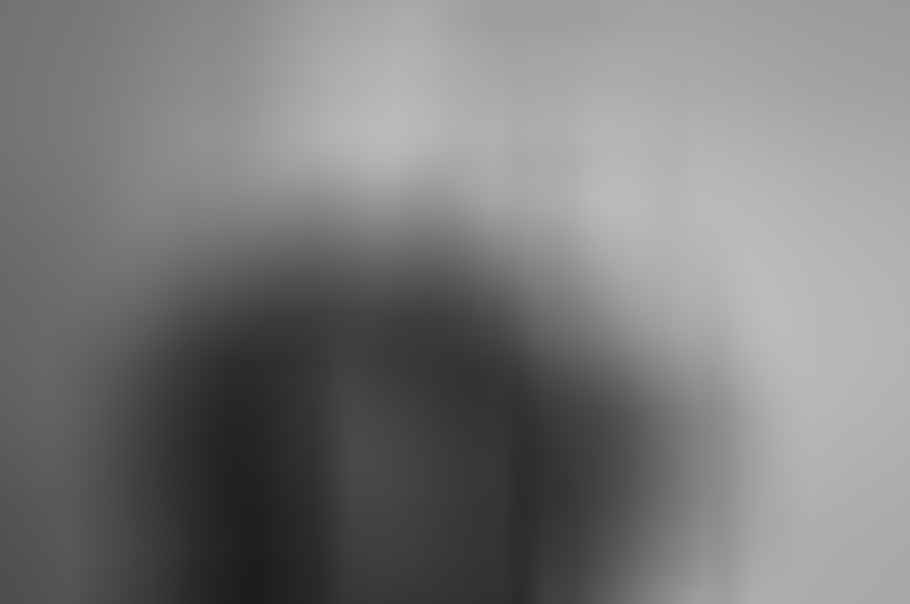 Friendship becomes a plan for self-employment
Olga Dick and I met at Siemens AG at a marketing seminar in the headquarters at Wittelsbacher Platz. At the time we were both working hard at Siemens and Frauenhofer in the Nuremberg area.
A deep friendship developed after a short time. What connected us from the start was the common dream of becoming self-employed. At a nice group dinner, Olga asked me under four Eyeswhether I would like to take the step into self-employment with her. After a short consideration, it was clear to me that I would accept her.
In addition to the job to work out the first concept
In addition to our professions, we met regularly to do a first Concept elaborate. After a year, Amoonìc already existed firmly in our heads and a first concept was also created on paper. The name Amoonìc stands for the love of the unique and is a combination of the words "Amore" and "unique".
With Amoonìc, we wanted to create an online platform that would enable real jewelery to be sold to one's own needs to adjust. Studies have shown that the trend is increasingly towards nothing of the Stange, but to buy something individual and personal.
The idea: Mass customization for real jewelery
Our customers can choose from a large portfolio of individual designer jewelry and buy it through the selection of the desired precious metal and the preferred gemstone to suit your taste.
After receipt of the order, the piece of jewelery is produced for the customer as a one-off production "on demand" within approx. There were already many customization platforms, but the market was still empty for real jewelry.
Women self-employed in the network?
It may still be rare today for women to set up their own business online, but I can recommend it to everyone and I have the feeling that more and more women are daring. It is worth it Courage to prove.
I also remember a nice quote from Walt Disney that I love and confirm my actions: "If you can dream it, you can do it". I've learned an incredible amount over the past three years, and I'm happier than ever.
A decision with heart blood and passion
Olga and I have big plans and will do everything to achieve exactly that. We stand for Amoonìc with full passion and lifeblood and have ours decision never regretted until today.
We came up with the idea for ours Businessto offer individual real jewelery on the web, fast developed, but what we still lacked was a competent founding team that would support us with our creative ideas support.
A harmonious team had top priority
For me, who had switched to the Fraunhofer Institute in the meantime, it was of the highest importance Significance a harmonious and above all competent Team to find. In terms of the working atmosphere, Fraunhofer was the perfect example for me that I wanted to follow.
For Olga, too, it was crucial to find the right people in order to have a stable relationship Society to found. To complement us, Olga as SEO/SEA manager and me as PR and marketing expert, a programmer and an expert from the jewelry industry were clearly missing.
From the team came the idea to start up the foundation
After numerous discussions, seminars and events, we have found Michael Niqué, our current programmer and Andreas Schiffmann, goldsmith champion and certified gemmologists. The team was thus complete.
After the team was complete, we really wanted to start. Our programmer Michael pointed out to us that our idea is so innovative that we opted for EXIST apply should.
What is EXIST?
After getting the commitment to the Exist Founder Scholarship, we did not hesitate for a long time: I quit a few days later and together we focused on preparing Amoonìc for the online journey.
The EXIST Founder Fellowship is a funding program of the Federal Ministry of Economics and Technology and is co-financed by the European Social Fund.
A total of three people can receive the scholarship for one year and receive a monthly gross 2000 Euro. In addition, material and coaching fees are to be used for the technological elaboration of the concept and the structure of the company.
Who can get EXIST?
There are a few requirements to be met. Fundamentally, it is important to have a university degree, not to have left university for more than 5 years, and to have an innovative and technology-oriented idea.
The tip of Michael we noticed immediately. After we Mrs. Prof. Dr. Kathrin Möslein from the University Erlangen Nuremberg as a mentor, we wrote an idea sketch and submitted it to the project management agency.
A dream becomes true
For us it was clearthat we will 100% realize our dream if the scholarship is approved. I still remember the day we found out that EXIST would be approved.
I called at that time from my Office at Fraunhofer during my lunch break to contact the project sponsor. In order to be able to cancel on time, I had to call and of course I was super excited. The man on the phone understood and dug out the application documents.
The tears ran down my cheeks
After hours he was back on the phone and said the application was approved. I was in tears for joy. As much as I loved my job, I was all the happier to start my own business and concentrate completely on Amoonìc.
When I called Olga to tell her the decision, we were unable to speak. She just screamed and I cried. It was only an hour later that we were able to make a phone call to talk about our common life Future to look forward to.
Decisive: the product presentation
Technically, we had to build our e-commerce platform like this to organizethat customers can choose from a variety of individual jewelery designs and adapt them to their personal needs by selecting precious metals and gemstones.
For each configuration, the user will be shown the matching product images in photorealistic quality.
How is the order?
After receipt of the order, the piece of jewelery is produced for the customer "on demand". This means that there is no need for warehousing because Amoonìc sells virtual products that are only produced after the order has been received.
The platform is based on Magento software. It is an open source framework for the development of e-commerce systems. Magento is available as both commercial licensable software and Opensource E-Commerce Edition, which Amoonìc uses.
Magento as an open source eCommerce system
Magento is currently the most comprehensive system with the largest user or developer community among the eCommerce systems available as open source variants.
Due to the large developer community, there are many Information to the system and a large number of ready-to-use modules that can be used, for example, for payment processing or for the integration of sales vouchers.
Product presentation with individualized CAD and rendering systems
The Amoonìc product presentations are generated using CAD and rendering systems, and we have incorporated these programs into a custom rendering automation system.
We have tailored the system to meet the needs of our customers in order to quickly create designer jewelery in a top image quality.
How Exist helped us
EXIST enabled us to build the Amoonìc company and go online with 2011 in October. Our head office is in Nuremberg. With EXIST, it has been possible to finance three people for one year who have been able to work full-time with Amoonìc, and that's a lot of value.
We owe a lot to EXIST and can recommend anyone who has an innovative and technically oriented idea to apply for the scholarship. Today Amoonìc is one year old and we are proud of what we have achieved so far.
A dream becomes true
We were able to realize our dream, build up an extensive product portfolio, rent a nice office, great Employees (such as our graduate jewelry designer Silke Rehermann) win for us, a lot of time and Money into development and technology.
Now, we plan to become the largest online jeweler for customizable real jewelery in the premium segment.
Read text as PDF
Acquire this text as a PDF (only for own use without passing it on according to Terms & Conditions): Please send us one after purchase eMail with the desired title supportberufebilder.de, we will then send the PDF to you immediately. You can also purchase text series.
4,99€Buy
Book eCourse on Demand
Up to 30 lessons with 4 learning tasks each + final lesson as a PDF download. Please send us one after purchase eMail with the desired title supportberufebilder.de. Alternatively, we would be happy to put your course together for you or offer you a personal, regular one eMail-Course - all further information!
29,99€Buy
Skate eBook as desired
If our store does not offer you your desired topic: We will be happy to put together a book according to your wishes and deliver it in a format of yours Wahl. Please sign us after purchase supportberufebilder.de
79,99€Buy
Corporate publishing and advice
You want to publish, increase your reach or as an employer Candidate speak to? For these and other topics we offer special Consultant packages (overview) - For example, a personal phone call (price is per hour).
299,00€Buy