What will the future of work look like? Does the future belong to the free, flexible home office or are we steering into precarious mass employment and total surveillance, e.g. through company health management?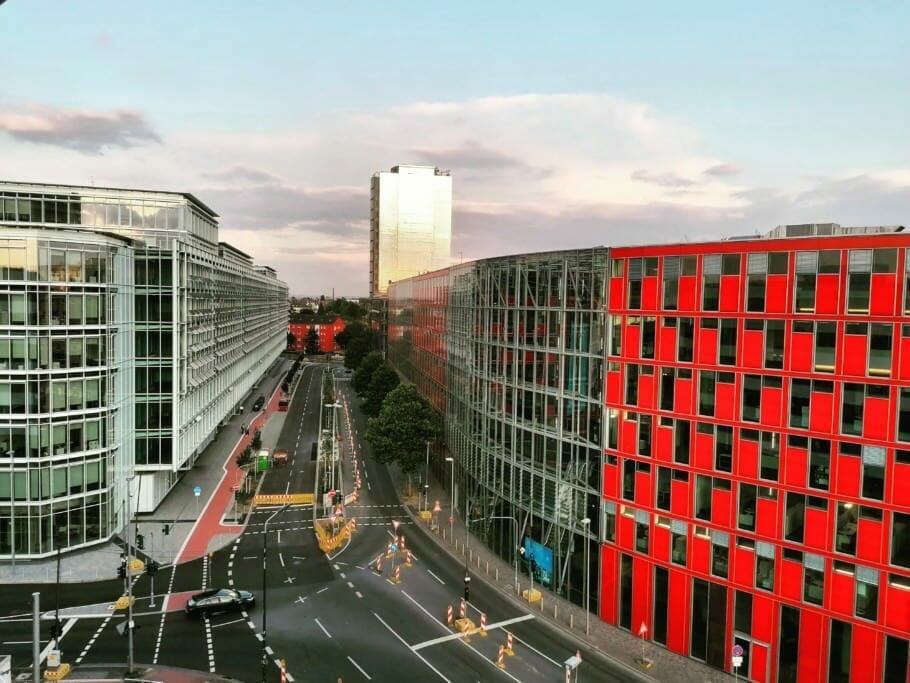 The working world will change decisively
digitization and Internet will be ours too Working world change decisively - this becomes clear every year at the re:publica, the annual event that operates as Europe's largest web conference. A trend that is repeatedly discussed there: collaborative but flexible forms of work in which teams of freelancers only come together for specific projects.
The Australian journalist Joel Dullroy has dealt extensively with such ways of working and states: "The great advantage is that specialists for very specific Tasks can optimally complement their skills."
Not only work together, but also live
The Projects Blogville, initiated by the Italian region Emiglia Romagna and the blogger community IAmbassador in Bologna, bloggers work and live together in a flat share on a weekly basis. The project was like this successfullythat it will now also be extended to Milan.
"It's inspiring to be with People working from different countries," blogger Simon Falvo reports on her experiences and adds: "One is a good photographer, the other has technical skills, which often results in unexpected synergies." Above all, Falvo appreciates the opportunity to make contacts for the future, because living together strengthens the contacts.
Together against precarious occupations
AnxietyOn the other hand, she doesn't think that work and private life mix too much: "Everyone has their own room and can withdraw," she says. It's not always that easy. Especially with freelancers, the boundaries between work and life are often blurred privacy, bad pay and a lack of security in phases of unemployment.
Joel Dullroy warned of precisely these dangers at a re:publica event, for example – and has a possible one Solution: "There are about nine million freelancers in Europe," says Dullroy, who is involved in the Freelancers' Rights Movement. "We have to to organize, so that we can also be heard politically and take joint action against precarious jobs."
Talk about the home office
Since Yahoo boss Marissa Mayer forbade her employees the home office a few months ago, there was a heated discussion worldwide about its advantages and disadvantages.
The homeworkers do not want to leave the family-friendly, self-determined working model and also Corporate are increasingly recognizing the merits: Microsoft just announced that its Employees individually in the future decide where they work - and closes three locations in Germany.
Flurfunk falls away
That's it IT-Giant trend: A Citrix Systems survey of IT decision-makers in 19 countries shows that they want to reduce their office space by around 14 percent. But the home office, as practical as it may seem at first glance, also has disadvantages for the individual.
Except for those related Costs communication channels are becoming longer for employees and employers, and there is no longer any need for radio communication as a means of informal exchange. Personal visibility, an important prerequisite for Career in companies, is dwindling and the risk of isolation is high.
Do not neglect personal contacts
People who work at home and still want to be successful should not neglect personal contacts. An example of this is found in the Italian Emilia Romagna: the translator and interpreter Helga Schenk works in her house near Rimini.
Nevertheless, she regularly attends congresses, trade fairs and events in Germany, maintains old friendships and has a well-functioning one on site Network built up, which gives her orders again and again. Her conclusion: "Working at home, even abroad, is possible. But you have to World stay connected – and not just electronically."
Change in the world of work offers opportunities and risks
The discussions about the home office show clear the change in our working world away from fixed structures towards more personal freedom.
But home workers are now faced with the challenge of maintaining their personal network and for bosses and colleagues despite the spatial Distance to remain visible. Lying right here risks and opportunities of the new form of work.
How do Google and Facebook?
And how fast these are exceeded is particularly evident when it comes to company health management: The fact that companies like Facebook and Apple around the Health taking care of their employees, making fitness rooms and healthy food available free of charge sounds positive at first.
Since it is known, however, that they are paying their women's freezing eggs, the discussion about how employers should interfere in the life and health planning of their employees is in full swing. Social Freezing is called the precautionary freezing without medical reason also here.
Smartwatches and blood samples
Especially because smartwatches make it possible to monitor health and blood samples are taken from applicants in Germany, the question arises:
How far may health management in companies go? How much can employers influence the health and lives of their employees?
Health management for employer branding
For Edenred Germany, which as a service provider helps companies with employee retention, health management is primarily a means of attracting qualified employees, including in their own company Candidate Attracting and retaining good employees:
Every fortnight a personal trainer does exercises with the employees, massages are offered - both during working hours. That cooks regularly Team together with the managing director. "And every Tuesday we buy 10 kilos of fruit for the employees on Fruit Day," reports Human Resources Director Petra Mühlbauer. There are also ergonomic workstations, massage chairs and a swimming pool on the premises.
Tax benefits and support from the health insurance
This can also bring tax advantages: Certain Measures up to an amount of 500 euros per employee and year for company health care are tax and social security-free according to Section 3 No. 34 EStG.
Since the year 2008, there is this regulation. Apart from the exceptions, membership of sports clubs or fitness studios is not encouraged. In addition, prevention measures according to 20 SGB V can also be supported by the health insurance with up to 150 Euro per year.
Health: Forced or voluntary?
Petra Mühlbauer, on the other hand, does not believe in mandatory measures at all: "We want to inform and encourage self-responsibility, but not to make people health-conscious Behavior force," she explains.
And adds: "Employees also talk about it. In any case, I would not want to work in a company that monitors the health of its employees.
Read text as PDF
Acquire this text as a PDF (only for own use without passing it on according to Terms and conditions): Please send us one after purchase eMail with the desired title supportberufebilder.de, we will then send the PDF to you immediately. You can also purchase text series.
4,99€Buy
Advice on success, goal achievement or marketing
You have Ask about career, Recruiting, personal development or increasing reach. Our AI consultant will help you for 5 euros a month – free for book buyers. We offer special ones for other topics IT services
5,00€ / per month Book
Book eCourse on Demand
Up to 30 lessons with 4 learning tasks each + final lesson as a PDF download. Please send us one after purchase eMail with the desired title supportberufebilder.de. Alternatively, we would be happy to put your course together for you or offer you a personal, regular one eMail-Course - all further information!
29,99€Buy
Skate eBook as desired
If our store does not offer you your desired topic: We will be happy to put together a book according to your wishes and deliver it in a format of yours Choice. Please sign us after purchase supportberufebilder.de
79,99€Buy