Artists often live in precarious employment conditions. To their situation on the Art– and thus to understand the labor market, one must recognize how that Vocational Training at art academies - for example at the art academy in Düsseldorf.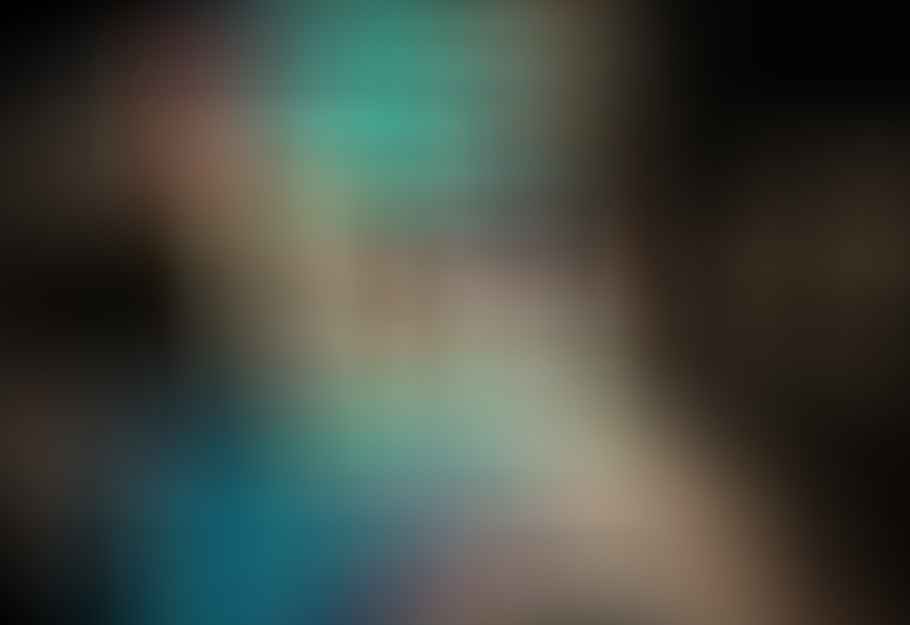 Artist as service provider
In order to understand today's art education, you have to take a look at the history and the self-understanding of art: At the end of the 19th century, artists still had a very klare task. They worked under a patron or painted for the church, the nobility or the bourgeoisie. Today, artists are thrown onto the open market unprepared without any safeguards.
Peter von Cornelius, the Nazarene who took office in Düsseldorf as rector of the newly founded Royal Prussian Art Academy, wrote 1819 in a letter to the Catholic publicist Joseph Gorres: "But now I finally come to what I believe to be the strongest, and I would say infallible means, to give German art a foundation for a new direction that is appropriate to the great age and the spirit of the nation: this would be nothing other than the reintroduction of fresco painting as it was in Italy at the time of the great Giotto except for the divine Raphael ".
At that time: syllabus oriented on the labor market
The books on the subject (advertising)
The Prussian one later took the place of the church Rich, which specifically promoted culture and science and also wanted to display its political power through monumental art. Especially in the art academy under Eduard Julius Friedrich Bendemann (1859-1867) this type of painting was favored.
The director of the National Gallery Rudolf Jordan, as well as the Speaker for Art Affairs at the Ministry of Culture Richard Schöne, helped to revive the monumental painting. This meant that for the artists at the Düsseldorf Academy, this form of painting was mainly on the curriculum.
Today: diversity in teaching in the big bubble
Today, the students have access to the artistic and technical facilities in which they can, for example, practice plaster molding, painting techniques, modelling, photography, video and film to practice can. You can also ignore these facilities completely. The question arises whether the mere offer is sufficient, or whether craft-related compulsory courses would make sense.
It seems almost unthinkable that an artist does not want to learn his craft. On the other hand, the students are held in a big bubble: They have not only no idea of ​​the previously mentioned pages of professional artists' persistence but also of the complex art market of the 21. Century. Frequently, this circumstance promotes a self-produced, one-dimensional and ergo rather disabling genius.
Not introduced into the playing rules of the art market
Discounts for your success (advertising)!
When artists leave the academy these days, however, they don't have a specific client or patron. They are not permanently employed as artists, and they have not been introduced to the rules of the art market. She verlieren their student status and must come up with a number of Ask getting ready:
Where can I find a suitable studio?
How does this work with the artist's social insurance fund and health insurance?
How do I find a gallery, how do I market myself, how do I build a network?
How much will my work cost and how much will I get from the selling price?
How are my work insured?
Should I accept commissioned work?
How do I write an invoice and how do I calculate VAT?
How do auctions work and what is this resale right?
Does freedom have to be absolute?
A graduate of the Kunstakademie judges as follows:
"You are not prepared for life as a freelance artist, on the contrary, you are raised in a crystal ball and have to jump into the cold water later on and often it is too late for a new career for many who have imagined it differently to start. I wouldn't send my child to the academy. " Does freedom have to be absolute while studying art? would that Reset about how it is after Study continues to motivate the students to be trained in manual skills so that they can master the techniques they can use in emergencies Money to earn be able?
More preparation for the labor market does not hurt
Basically, I believe that manual skills and some knowledge of art history are part of an artist's basic training. Additionally, a few art market preparation seminars couldn't hurt. Mind you: both in moderation and well-dosed over the years to ensure artistic freedom. Because this freedom is for ours Society essential.
What does the new Rector McBride say to all this? What are their convictions and how does they plan to implement them? With whom will she occupy the soon vacant professorship of Lucie McKenzie? Unfortunately, these questions remain in the room, because McBride is currently not ready for any interview.
The fact is: today art is considered to be unprofitable and the economic crisis is exacerbating that Problem still. Is that because of the art itself or because of poor educational policies?
Breadless study?
When I was still studying, a supposedly loaf of humanities, I was often given professional suggestions such as a taxi driver or usher. The hardest comment was: "If you want to have children later anyway, it is an outrage that you study. You only cost the state money and afterwards you only sit at home. "
I can argue about the logic of this comment, if it contains one, but I would like to know: How much money did I cost the state? The Cultural Finances Report 2012 of the Federal and State Statistical Offices tells me on page 64 that he spent a full 2009 € per student in the year 6.200.
Art students cost more
There are probably few students at art academies who have never been involved in a similar discussion. In addition, every art student in 2009 cost the state more than twice as much as an "ordinary" student - namely € 13.700.
In North Rhine-Westphalia, the study goes on to say, we are even much more willing to spend than in other federal states: the public ones expenditure for art colleges from 1995 to 2009 amounted to 94,2 million euros in NRW.
Why we need artists
Artists are essential to a society. Man needs aesthetics, at least in the broadest sense, otherwise he is missing a part of himself. Our society is on People, who place the values ​​of a critical, independent mind, aesthetics and authenticity above those of financial success.
Or to put it in the words of a graduate of the Düsseldorf Art Academy forms: "Artists are important to society precisely because they reflect and express things that other people do not have the capacity to reflect Sinn have more, or remain closed to many people and face them through art Eyes be conducted."
More students than capacities
Money also plays an important role in the art world and it is probably due to financial reasons that the Kunstakademie Düsseldorf has accepted more and more students per year over the years. In the summer semester 2013, 577 studied main songs at the academy, which is more than half more than in the year 2004 with 367 students.
More students mean more money. But it also means lack of space. The orientation area was expanded to accommodate the increasing number of students, which also made it less suitable for art studies Candidates study place obtained.
The art market is being flooded
The consequence of such Strategy is an art market that is oversaturated with artists and works of art: Only 2 to 5% of graduates from a German art academy can later make a living from their art.
In the "Kunstzeitung", publisher Karlheinz Schmid called for point 1 of a "twelve-point program for reorganization in the art business" to "reduce the number of art colleges in a reasonable way, (to) subject training to stricter criteria, in order to also attract fewer people into unemployment and into poverty to do what is economically irresponsible."
Irresponsible training policy
Legislators are well aware that graduates will not be able to draw on the full. Section 50 (3) of the NRW Art College Act already states that the course offerings should be organized in such a way that "the study can also be done as part-time study".
However, these subjects of artistic existences are not conveyed to the novices. And so, as in the past, artistic approaches in the forefront of art-academic disputes are no longer present. It is rather the discussion of who is actually an artist. And when? Does he need an education, only the space to unfold, or is he already per se?
Training in theory
How is the training at the Düsseldorf Art Academy today? How it should look in principle is enshrined in the Art College Act § 50 Paragraph 6: "The art college advises its students as well as prospective students in all questions of study and works towards a suitable individual study planning; this is in particular the task of Professorinside and Professoren. "
Ultimately, the education of an art student stands and falls with his Professor - a system for which the Kunstakademie Düsseldorf is internationally known. And no one teaches here, but teach internationally recognized artists, each of which represents a different teaching concept.
Big names - good teaching?
The academy boasts big names, including the newcomers Andreas Gursky, Katharina Fritsch, Katharina Grosse, Tomma Abts, Marcel Odenbach, Johannes Schütz and Eberhard Havekost, who were appointed by Tony Cragg in 2010. She looks since her Foundation in 1773 to a long line of directors. Each of them, from Wilhelm Lambert Krahe (1773 – 1789) to Tony Cragg (2009 – 2013), shaped it in their own way.
From the start, the latter only wanted to hold the post for one term, others Candidate did not exist and that is why since August 1, the US sculptor and installation artist Rita McBride has been able to adorn herself with the honorific title "magnificence" – this is the basic order of the academy.
What do students learn?
The only question is - does a big name automatically stand for a good education? Indisputable teach at the academy Professors who stand up for their students and help them to pursue their own artistic career. The students appreciate this and therefore express themselves positively: "At mine ProfessorI thought it was good that they gave me the opportunity to develop artistically freely and to do my art without being given any guidelines or standards. "
They also learn "how to show a position and how to defend it properly". However, the mechanisms of the art market are anything but fair, so more artistic Success is often not necessarily synonymous with quality. And a great artist does not necessarily have to be a great teacher. In case of doubt, he is not even physically present.
Professorwho are never there
That students have to build their theses a second time months later, so that you Professor it is not uncommon to examine them. And what influence does a teacher paid by the state, incidentally, pay if he is not there? Probably not, because you have to look at fine art, as you know.
As Joseph Beuys 1972 by the then Minister of Science Johannes Rau from his position as Professor was dismissed from the art academy, it was the culmination of a long series of fundamental debates on this artistically and politically relevant topic. Convinced that every human being is an artist, because everyone is too spiritual, open-minded, creativity and capable of imagination, Beuys developed his "extended concept of art", according to which the work of art as a "social sculpture" affects all areas of life. The concept of art must therefore be made as big as possible "that it can encompass every human activity", as long as people take responsibility for it.
Can people be taught art?
This novel perspective led to Beuys taking students who had been rejected by the academy into his class - which eventually included up to 400 students. Beuys' release was not long in coming. Rector of the Academy of Fine Arts Eduard Trier (1965 - 1972), who had been appointed for life, announced that Norbert Kricke (1972 - 1981) took over and became Beuys' antagonist as someone who valued the artistic aptitude and training of the students.
Markus Lüpertz, Director at the Academy from 1988 to 2009, certainly sees things differently. He takes the view that the university simply needs to create a microcosm that gives the art space to thrive. When asked whether art could be taught to people, he responded with No. Art cannot be taught, but it can bring the atmosphere and aesthetics that surround it closer. He later adds: "I am the master and art knows no democracy!"
Teaching the craft
So much for subjectivity in relation to the Definition of art. Hans Schippert, Rector at the Academy from 1959 to 1965, was also of the opinion that art could not be taught. In the catalog for the sculpture exhibition in the K20, Tony Cragg emphasizes the advantages of this system: "The system that has meanwhile become almost a matter of course Term of artistic freedom, which is upheld in Düsseldorf, has led to great diversity in terms of content and form instead of an academization of art."
But what can undoubtedly be taught is the craft. A musician can't just do it either improvise or consciously the musical ones Regulate break without knowing them. Paragraph 1 of §50 of the Kunsthochschule Act therefore requires, among other things, that the university guarantee the student "the preparation for artistic and art-pedagogical professions". However, "guarantee" in this context is worded very vaguely.
Was everything better before?
The offer is undoubtedly at the Düsseldorf Academy, but unlike in the past, it is not mandatory. When Wilhelm von Schadow was appointed rector of the Academy from Berlin in 1826, he had already thought about the logical training of painters: he built on methodical art didactics and introduced a three-class system inspired by Peter von Cornelius (1819 – 1824).
Beginning in 1831, students progressed through these three stages, and as the teacher's influence waned, the individuality of his students came more and more to the fore: "The Education begins with elementary instruction, continues in the class that prepares the pupil to compose independently, and concludes with advice and warnings which the teacher, based on his experience, is still able to give to those youngsters who have reached the point where the own free composing begins."
The need to learn the craft was out of the question
For example, the students first learned how to copy paintings and understand and depict objects and people; they were also taught in "auxiliary sciences" such as anatomy, architecture, and Perspektive trained. Only then, in the third step, were they allowed to create their own compositions. This groundbreaking Method ensured that the Düsseldorf school of painting and thus also the art academy gained international renown.
Well, at the time, Düsseldorf was the Lower Rhine province and belonged to the 25.000 inhabitants. In contrast to today, however, the original understanding of authenticity lay in the motif and not in the unicum. The mastery of technology was therefore extremely important, as artists also deserved to copy works of art. If the students wanted to rebel, they refused to paint sacred works; it shows, for example, Johann Peter Hasen-Clevers' studio scene of 1836. The need for training itself was out of the question.
Read text as PDF
Acquire this text as a PDF (only for own use without passing it on according to Terms and conditions): Please send us one after purchase eMail with the desired title supportberufebilder.de, we will then send the PDF to you immediately. You can also purchase text series.
4,99€Buy
Advice on success, goal achievement or marketing
You have questions about Career, Recruiting, personal development or increasing reach? Our AI consultant will help you for 5 euros a month – free for book buyers. We offer special ones for other topics IT services
5,00€ / per month Book
Book eCourse on Demand
Up to 30 lessons with 4 learning tasks each + final lesson as a PDF download. Please send us one after purchase eMail with the desired title supportberufebilder.de. Alternatively, we would be happy to put your course together for you or offer you a personal, regular one eMail-Course - all further information!
29,99€Buy
Skate eBook as desired
If our store does not offer you your desired topic: We will be happy to put together a book according to your wishes and deliver it in a format of yours Choice. Please sign us after purchase supportberufebilder.de
79,99€Buy