Are you suitable for self-employment? Is this a viable option for you? Alternatives for permanent employment? And are you actually a founder type? Just do the test with our checklist!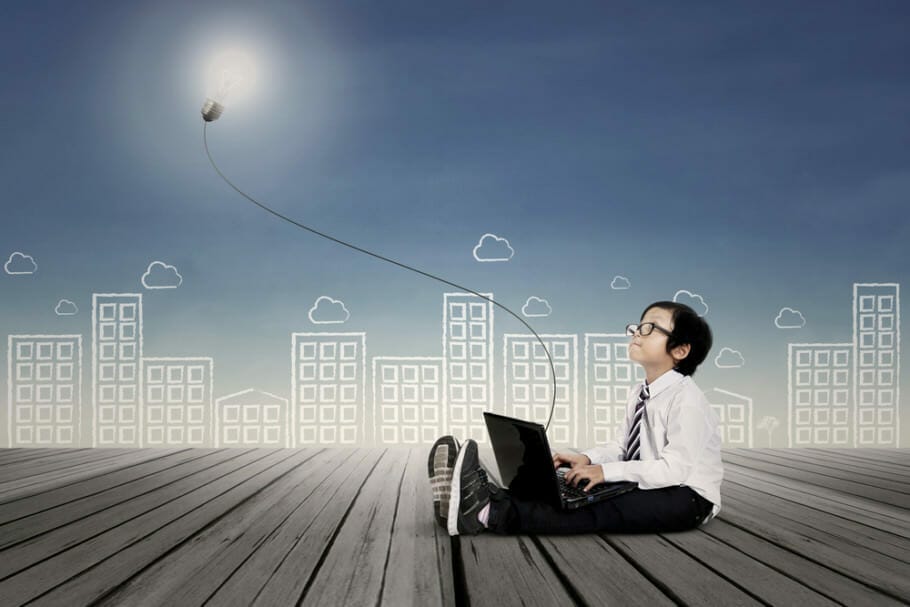 Starting a business as an alternative to permanent employment
Who does not know that? Over a hundred applications sent and still no permanent employment in prospect. For this reason, more and more academics are choosing the path to self-employment.
Before you venture into the cold water, you should self-critically review your personal, professional and entrepreneurial suitability. If in doubt, ask your friends and see if your self-perception matches the perception of others.
Advantages of self-employment
The books on the subject (advertising)
Starting a business is a real alternative and has many advantages: you decide for yourself what you want to do Money earned, can determine his own working hours and works into his own pocket.
But self-employment throws many Ask on: Am I even a founder type? How do you plan and finance a start-up? What legal things do I have to consider?
But: being independent means "yourself" and "constantly"
Before you jump in at the deep end, you should research the opportunities and risks inform about the formation of a company.
What should I offer?
Who would buy my service / work?
How much do I have to earn a month to live on?
Even with the first questions clear, which entrepreneurs have to deal with on a daily basis.
Differences to permanent employment
Discounts for your success (advertising)!
In a permanent position, things like that are settled and you just have to do your job. As an entrepreneur, you are responsible for ensuring that Company runs. Starting at Marketing through accounting to tax, as a founder you have a lot to do. yourself optimally to organize being able to do this is therefore an important basis for a successful start-up.
You don't have one for that Executivewho pushes you around, no fixed working hours or unpleasant colleagues. Everyone has their luck even in the Hand – just the freedom to realize yourself.
Personal fitness
An essential success is your own Personality. Not everyone is suited to be an entrepreneur, after all sell own products or services by themselves. In addition to the appropriate specialist knowledge, a business founder must also be able to deal with customers master, lead successful sales talks as well as himself and his Employees can motivate.
Check beforehand whether your skills as an entrepreneur are sufficient. If you have any doubts or identify potential shortcomings, talk to an experienced person Adviser. You can acquire and expand the knowledge you lack in individual coaching or in appropriate seminars. Tips on the topic: "How do I find the right one Further Training" You will find here.
Technical suitability
Who one Company would like to set up, should the appropriate Industry know and have the necessary specialist knowledge.
In addition to legal requirements, the founder should also have basic business knowledge in order to succeed in the market. The following checklist should help you to check your professional suitability:
Do you have a suitable vocational training?
Do you have the appropriate expertise?
Are you familiar with your industry?
Have you already gained a sales experience?
Do you fulfill the legal requirements for the desired activity?
Can you conduct sales talks with customers, banks, suppliers?
Are you familiar with the purchasing department?
Are you familiar with accounting?
Are you familiar with the areas of cost accounting, controlling and dunning?
Do you have basic knowledge in the fields of company and income tax?
Do you have basic marketing skills?
Entrepreneurial Fitness
You need basic commercial and entrepreneurial knowledge to run a company economically successfully respectively. Academics in particular find it difficult to think economically. It's not enough to perform well if the Costs-To use-on account not true. With almost everyone Shop you have to weigh up whether the work is worth it.
However, any gaps in knowledge should not prevent you from realizing your dream of your own company. You can close these gaps with targeted qualification measures. Tips on the topic: "How do I find the right one Further Training" You will find here.
Read text as PDF
Acquire this text as a PDF (only for own use without passing it on according to Terms and conditions): Please send us one after purchase eMail with the desired title supportberufebilder.de, we will then send the PDF to you immediately. You can also purchase text series.
4,99€Buy
Advice on success, goal achievement or marketing
Do you have questions about careers, Recruiting, personal development or increasing reach? Our AI consultant will help you for 5 euros a month – free for book buyers. We offer special ones for other topics IT services
5,00€ / per month Book
Book eCourse on Demand
Up to 30 lessons with 4 learning tasks each + final lesson as a PDF download. Please send us one after purchase eMail with the desired title supportberufebilder.de. Alternatively, we would be happy to put your course together for you or offer you a personal, regular one eMail-Course - all further information!
29,99€Buy
Skate eBook as desired
If our store does not offer you your desired topic: We will be happy to put together a book according to your wishes and deliver it in a format of yours Choice. Please sign us after purchase supportberufebilder.de
79,99€Buy