If you want to inspire others when leading or selling, you first have to know yourself better. Because only who his own Perspektive knows and changes, can convince others.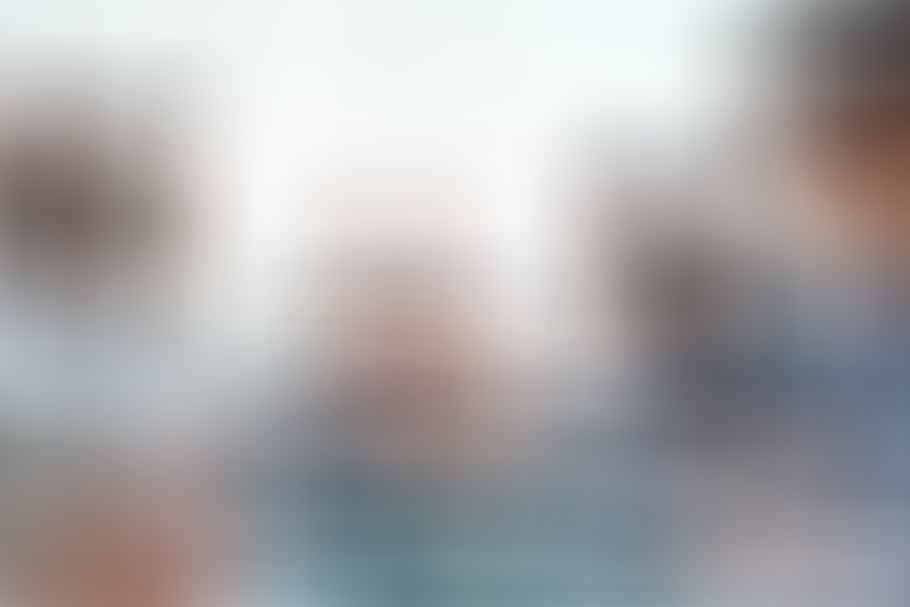 Expand your horizons
Do you know this type of drawing that likes to be in social networks be passed around on which you can see two very different motifs? The interesting thing is that many of these illustrations allow two perspectives. For example, you can see the distinctive profile of an Indian. Or you can see the back of a plump, cloaked figure casting a dark shadow on the wall.
Suppose two viewers perceive the different figures of this picture without knowing that both views are possible. They would argue endlessly. They wouldn't stop until someone told them they were both right. You can actually look at the same picture and see something very different. It was similar in the examples just given: Seller and buyers had a different image of their respective interlocutor due to their different perspectives.
Leadership and Sales: Success depends on your own perception
It depends on our personal perception which side of an image or a person we see first. Our Personality, the influences from our past, our previous conditioning decide about which of the two images we perceive first.
We see them World not as it is, but as we ourselves are.
If we manage to detach ourselves from our usual perception, we suddenly see the same thing with others Eyes. Like in this picture: When you first see the Indian, it will be difficult for you to make out the contours of the figure in the cloak. But once these have formed into a shape, you no longer see the profile. Or in a sales talk: If the salesperson had detached himself from his usual point of view, he would have recognized that the Customer only wanted to conduct a result-oriented sales talk.
Change the perspective: an eye-opening moment
The customer had nothing against him personally, he just wanted the reins in the business Hand keep. So what one meant as efficient and direct came across as harsh and aggressive for the other. With such misunderstandings come a number of potential customers through the "rags". If you change your perspective, that's an end. You'll attract customers you previously avoided because you couldn't handle their personality.
The famous aha effect when perception "switches" is the decisive moment. In this moment we step out of our usual frame of reference and gain a different view of the world. Of course this is not always the case easy like in this drawing. When it comes to beliefs, years of beliefs, ingrained experiences, our core refuses to accept a new perspective. This requires a certain amount of self-knowledge and that Resetwhy we see certain things the way we see them before we can break away from them. We must learn to take off the glasses through which we see the world and put on another one, or even many others. But why would you do that and break old habits?
A small change with big consequences
The fact is: a small one is often enough changeto do great things. Think horse racing! The winner often has a nose-length advantage over the runner-up. Or the 100 meter run. Why are the runners diving across the finish line with their upper bodies stretched out? Because they want to achieve a minimal lead that makes a big difference. Afterwards, no one asks how many centimeters or hundredths of a second was the difference between first and second place. Afterwards you only know the name of the world champion or Olympic champion.
So you may only have to do a little on your Behavior change to be among the best. Follow the "winning edge principle": a small lead means victory. Maybe your competitor's product is just as good, the service just as efficient, and there's no difference in price either. But the small advantage can be that you get along better with your customer because he feels understood by you. And that's why he buys from you.
Small tips with a decisive effect
Maybe you don't need to change that much in your behavior. It may be enough if you follow a few simple tips and Strategies take to heart in order to decisively promote your contacts with customers or employees. Your results will probably improve significantly if you go to the office with the employees Conversation come with whom you have previously had difficulties and which you are familiar with Method, which you will get to know here, inspire and convince.
It's hard to emphasize just how important a personal relationship is, without which it would not be possible to impress the customer. Hans Christian Altmann cites research by Rolf Berth in his bestseller "Customers only buy from winners"
that "emotional enthusiasm" is crucial to sales success;
that only 33 percent of deals in the industry and only 21 percent in consumption were due to reasonable and rational argu ments;
however, that 66 percent of all deals in the industry and 78 percent in consumption, because the seller was able to inspire and fascinate the customer.
The crucial question is therefore: How do you delight your customers?
That's how you inspire others
What inspires you? You are certainly very impressed when your conversation partner gets involved in your way of conducting conversations. Let's say you're the type of customer you want: you want results, not time spent chatting verlieren and competently and clear be informed. What you would most like to do is deal with a salesperson who is on your needs enters: who leaves his own person in the background, good to you Solutions suggests and not insulted is when you don't make a friendly face. In short: when he recognizes what kind of guy you are and adapts to it. Somehow you expect the same from him, because after all he wants something from you sell.
You can inspire enthusiasm if you know what your customers are enthusiastic about, what kind of things reach and appeal to them. For that you need to be able to judge what kind of guy he is. And you have to know your own type. Then yours is yours Effect known to others and you know what you need to do differently to appeal to this type of customer.
Read text as PDF
Acquire this text as a PDF (only for own use without passing it on according to Terms & Conditions): Please send us one after purchase eMail with the desired title supportberufebilder.de, we will then send the PDF to you immediately. You can also purchase text series.
4,99€Buy
Book eCourse on Demand
Up to 30 lessons with 4 learning tasks each + final lesson as a PDF download. Please send us one after purchase eMail with the desired title supportberufebilder.de. Alternatively, we would be happy to put your course together for you or offer you a personal, regular one eMail-Course - all further information!
29,99€Buy
Skate eBook as desired
If our store does not offer you your desired topic: We will be happy to put together a book according to your wishes and deliver it in a format of yours Wahl. Please sign us after purchase supportberufebilder.de
79,99€Buy
Corporate publishing and advice
You want to publish, increase your reach or as an employer Candidate speak to? For these and other topics we offer special Consultant packages (overview) - For example, a personal phone call (price is per hour).
299,00€Buy