Initiatives for refugees are sprouting up almost every day in Germany. Clothing for refugees, cooking for refugees, books for refugees, housing for refugees. If you are in Berlin in your circle of acquaintances, will hardly find someone who does not engage in one way or another.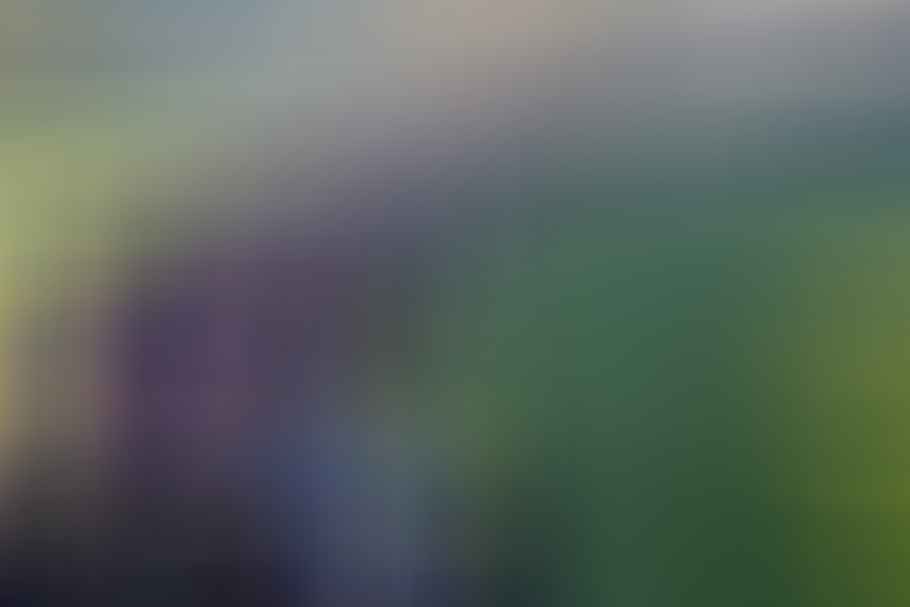 Commitment that impresses
Some of it is elementary, some seems trivial, but each Engagement we find it impressive. It made us proud to see how large parts of the Society deal with the challenge of refugee flows and it has us as Team encourages you to contribute too. For us as a career platform, the answer was of course obvious, because jobs are one of the biggest long-term topics in the refugee issue.
The situation is difficult at the moment: Most of the newcomers are initially not allowed to do any meaningful work. You are doomed to do nothing. Until the asylum status is clarified - and that can take a while - many things are forbidden. This is not only a waste of time, but also extremely stressful for them People. Even in otherwise socially and economically secure citizens, unemployment often leads to Stress, illness or even depression. For people who had to leave everything behind, who have taken on an extremely strenuous and dangerous journey and are now faced with the task of building a completely new existence for themselves, this is multiplied even more.
Politics and bureaucracy are too slow
The books on the subject (advertising)
Politics and bureaucracy are acting too slowly here, even though the Asylum Acceleration Act of October is already a welcome approach. On the legal situation, we can not influence, but on the job placement between Company and refugees in themselves. Therefore, in September, we set up a German version of our job platform, especially for the placement of refugees.
The offer and functionality are basically the same as we already have successfully offer in Asia and Africa. The decisive advantage, however, is that the focus here is explicitly on non-native speakers and refugees. This creates a level of transparency that is not yet available in other job agencies - and it avoids unnecessary frustration in an already difficult situation.
If the knowledge of German is not enough
If, for example, all requirements are met, only German skills are insufficient, it is necessary to resort to counseling services that help companies and refugees find the right German course.
However, it is less likely that the German courses will not be sufficient with us, as companies from the outset only offer jobs that are also of interest to refugees. At the moment everything from interns to managers is represented, and almost 500 jobs have been hired since September.
Our experience from the "emerging markets" helps us here, too, there are particular difficulties here - from network coverage to educational standards. So we are familiar with the challenges of job placement. Legally, the situation is of course much more complex now. You have to trade perfection for pragmatism, that's in the Startups-commonly so around the world and applies here more than ever. Where there are gaps, someone else may be able to help.
Cooperation with Kiron Higher Education
Discounts for your success (advertising)!
That's why we are now cooperating with Kiron Open Higher Education. This initiative has quickly established a comprehensive contact network among the refugees - something we do not have. Kiron offers a free online study course and subsequent placement with a partner university.
With this approach, the Candidate already with that Study start before they have any papers and evidence. So it's a very similar thing Problem as with the jobs: give refugees the opportunity to take up meaningful employment again. It is very important that the many individual initiatives help each other now. That's the only way we can make a difference.
Opportunities for corporations and SMEs
We in Germany have them Competencies, we have the infrastructure and we have the economic power. And when we Honestly are, we also have the need. Just the lack of skilled workers in the area IT is enormous and goes well with the skills of many comers. Helping now is not just a matter of morale, it is also a very real opportunity for Economy and society.
This is also the case for more and more companies, Deutsche Telekom AG has already successfully employed refugees and is also represented on everjobs.de with 100 jobs. We are pleased to see that, in addition to the large corporations, more and more medium-sized companies are also seeing this.
Do not repeat old errors
This division is often forgotten, although it plays a not inconsiderable role in the German economy. Here we want to convince and bring refugees together with companies, because this is where we also see the greatest potential. A huge pool of willing, motivated people is currently coming to our country, many with good skills Vocational Training and all with the firm intention of building a new life here.
We must not repeat the mistakes of the last wave of migration. This time we have to work together, we have to be more open and we have to integrate these people better. A crucial point here is Education and work. What began as a catastrophe for these people can end up being extremely positive for everyone. If we the subject constructive if we don't have a refugee problem, then we have a refugee opportunity.
Read text as PDF
Acquire this text as a PDF (only for own use without passing it on according to Terms and conditions): Please send us one after purchase eMail with the desired title supportberufebilder.de, we will then send the PDF to you immediately. You can also purchase text series.
4,99€Buy
Advice on success, goal achievement or marketing
You have Ask round to Jobs, Recruiting, personal development or increasing reach? Our AI consultant will help you for 5 euros a month – free for book buyers. We offer special ones for other topics IT services
5,00€ / per month Book
Book eCourse on Demand
Up to 30 lessons with 4 learning tasks each + final lesson as a PDF download. Please send us one after purchase eMail with the desired title supportberufebilder.de. Alternatively, we would be happy to put your course together for you or offer you a personal, regular one eMail-Course - all further information!
29,99€Buy
Skate eBook as desired
If our store does not offer you your desired topic: We will be happy to put together a book according to your wishes and deliver it in a format of yours Choice. Please sign us after purchase supportberufebilder.de
79,99€Buy