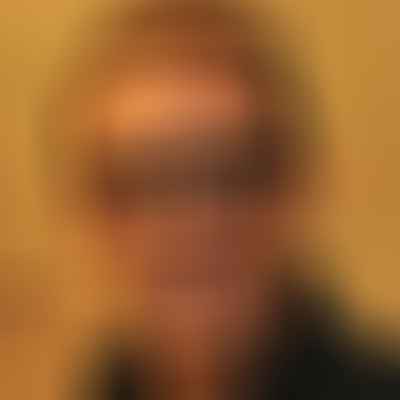 From university straight to hotel manager? Sascha Schwarze reports how he got a dual Study helped with how the course is structured and what prospective students should pay attention to.
Sascha Schwarze (28) has graduated from 2009 to 2013 at the Adam-Ries-Fachhochschule in Erfurt (now IUBH Dual Studies). He had previously worked as a cook in Austria and South Tyrol. He is the hotel manager at Flair Hotel Waldfrieden in the Thuringian Forest.
Mr. Schwarz, what exactly did you study and how long?
I studied tourism for seven semesters at the Adam Ries University of Applied Sciences in Erfurt - now called IUBH Duales Studium.
Why did you choose this course, which is paid for?
The practice partner, so the Company, where I worked during my dual studies, has everyone Costs adopted.
The thought of one day running a house myself was tempting - the only way to get there would be with one Vocational Training been a lot longer. In addition, I was able to acquire well-founded knowledge with the dual study program Reset collect about the management of a hotel.
Did you get a salary?
No, in tourism companies there is usually no further remuneration for the students, in relation to other courses or study locations I already have one salary and even hired a car - the range here is very large.
The course of study tourism industry was exactly adapted to my interests, so I decided to do so. The IUBH's study advisors help applicants find a suitable practice company for everyone and support the application process. This is also different at other universities. This allows you to find the company even before the start of the study, where you can also work after graduation.
Where do you see the advantage of a dual degree compared to a "normal" degree?
Classical studies primarily convey theory, which of course is very important on the one hand. On the other hand, early entry into work practice, such as dual studies, makes it much easier to start the "full-time work cycle". This not only manifests itself in the salary, you are also taken seriously by your colleagues right from the start - and the topic of "internship for life" does not even come up.
What are the disadvantages of a dual course?
Busy weekends and long shifts often have to be planned for, especially in the tourism industry. This can be a challenge, especially for self-study. A good Time management and a lot of self-discipline are therefore important in dual studies. My employer has given me a lot of support in this, so that we all occur Problems could solve.
How is the course set up?
The IUBH offers its dual study model at four locations: Bad Reichenhall, Erfurt, Munich and Düsseldorf. The dual bachelor's degrees are - in addition to tourism, which I studied - business administration with a focus on accounting and controlling, real estate management, industrial management, logistics management, tax consulting and auditing, health management, management of sustainable energies and Marketing Management.
How is the study going?
The students alternate between studies and practice on a weekly basis for seven semesters, ie in addition to theory, they also gain professional experience in a company. I thought it was great that I was able to apply and deepen what I had previously learned directly in the company. Half-yearly draw up the students work on a project together with the practical company. During the lecture-free period, you are then in the company for several weeks at a time, which is very helpful for developing your professional skills Everyday life get to know each other better and take responsibility. Most of the lecturers also come from the Economy and know the situation in the company.
The lectures take place in small study groups, what a clear more intense Communication between university and students is allowed than at many state universities. TheCourses are very practice-oriented: according to the principle "from general to specific". The "blended learning" principle is now also being used at the IUBH - unfortunately I haven't noticed that yet: Here, classic face-to-face events are combined with eLearning components.
Because students can now take certain courses online, they are more flexible, but they are not alone: ​​a tutor is there to help Ask ready, students can also Online-Found learning groups or discuss in forums and learning wikis. Objective is to educate students on technical and leading position to prepare in companies.
How well does the intertwining of study and practice work?
In dual studies, three parties must work well together: the lecturer prepares the academic Basics as practical as possible, and the employer allows the student to put what they have learned into practice. The student must be motivated and connect both sides.
If there is a problem with the cooperation, it can become problematic and, under certain circumstances, lead to a change of employer. I also had to change my practice partner myself. But since the IUBH has a large Network and I already had practical experience, the change went very smoothly.
How did the job go up?
I was able to start as a hotel manager straight after my studies. I know from many other fellow students that they have also entered good positions. But above all the fact that everyone had an employment contract in their pocket after graduation shows to me that that System dual study successfully is working.
How helpful was the study, for example, by making ties or the reference for the professional career?
Knowledge alone is not enough to successfully enter the professional life. Many events organized by the college were helpful in networking. But the best contacts are made during the practical phases.
The network of the IUBH into the different Industries helps the students already during their studies, but also with career entry, a good Workplace to find. Most students receive a job offer from their practical company and stay there after graduation, others go elsewhere. Salaries are industry standard.
What tips would you give to young people who want to make career in hotel management?
Hotel management is a very varied and multifaceted cross-sectional discipline. A single course of study cannot provide really well-founded knowledge in all areas, so you should specialize in one area. The course provides the theoretical foundations for sure; During the practical phase, students should try to get to know as many areas of the hotel industry as possible.
Read text as PDF
Acquire this text as a PDF (only for own use without passing it on according to Terms & Conditions): Please send us one after purchase eMail with the desired title supportberufebilder.de, we will then send the PDF to you immediately. You can also purchase text series.
4,99€Buy
Book eCourse on Demand
Up to 30 lessons with 4 learning tasks each + final lesson as a PDF download. Please send us one after purchase eMail with the desired title supportberufebilder.de. Alternatively, we would be happy to put your course together for you or offer you a personal, regular one eMail-Course - all further information!
29,99€Buy
Skate eBook as desired
If our store does not offer you your desired topic: We will be happy to put together a book according to your wishes and deliver it in a format of yours Wahl. Please sign us after purchase supportberufebilder.de
79,99€Buy
Corporate publishing and advice
You want to publish, increase your reach or as an employer Candidate speak to? For these and other topics we offer special Consultant packages (overview) - For example, a personal phone call (price is per hour).
299,00€Buy