Social Recruiting stands for a new type of personnel search that takes place in social networks and on the basis of personal relationships. A playful form of Job Search.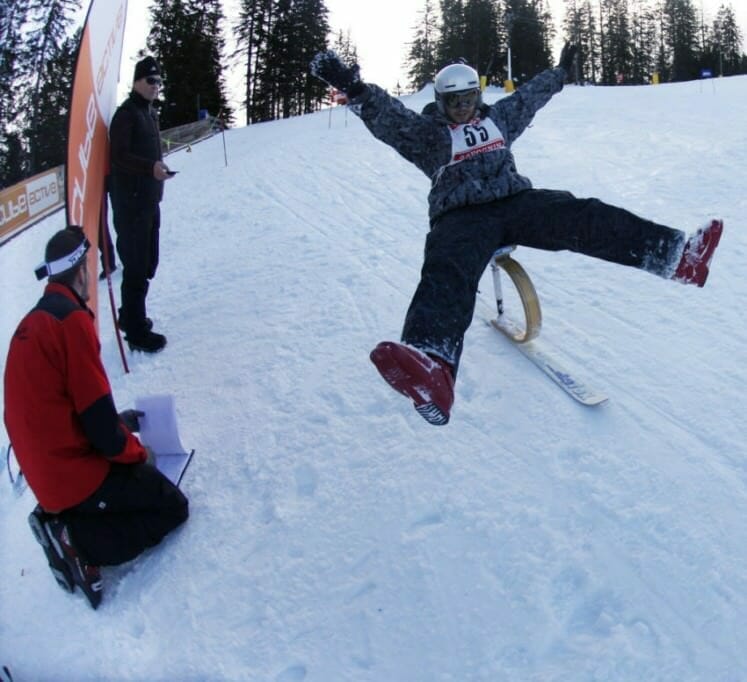 It used to be easy: Anyone looking for a job took a look at the Jobs, mostly the local newspaper. And Corporate knew exactly where to place your job advertisements to get the necessary Attention to get.
But the picture has changed: Today there are numerous job exchanges and many other ways to place job offers: Online-Job exchanges are springing up like mushrooms and social networks are also increasingly being used for job placement.
Are job advertisements still timely?
But is the way of job advertisements at all still effective and up-to-date? The job search in job advertisements is not like one Search in the forest of terms. And can a company put what it is looking for in a job advertisement at all? In fact, many wish CandidateStudies show that job advertisements are more meaningful.
Lateral thinker and Berufebilder author Axel Haitzer, shows what a job advertisement could look like, with which absolutely suitable applicants are sought: Namely using the example of the Antarctic researcher Sir Ernest Henry Shackleton, who was looking for 1900 men for a dangerous journey for a low pay with an uncertain outcome - and also found:
Why are the formulations often so spongy?
He is said to have received more than 4000 applications. Would Shackleton have a spongy message after today Pattern formulated, Haitzer concludes, but would have for sure also a lot of unsuitable ones Candidates advertised - and Sir Ernest Shackleton would have time and Money wasted in recruitment or even jeopardized the success of his expedition.
But that Problem is not simply the expression. There are usually several reasons for the often imprecise and vague formulations:
Not all HR managers who advertise jobs know exactly what the company's specialist department is looking for.
Not everyone is quite clear what they are looking for themselves.
The General Equal Treatment Act (AGG) is responsible for all other inaccuracies.
The problem with the AGG
As the journalists Florian Vollmers and Anne Jacoby noted, there is clearly a man or a man for many positions Ms. or applicants in a particular Age searched and finally selected. Nobody can say that beforehand.
No wonder, then, that social recruiting and other innovative recruitingMethods have inflow. Most jobs are assigned through contacts.
Jobs that are tailored to the personality
For example, in the many forums and groups, contrary to all prejudices, you can not only pass the time wonderfully with pointless conversations, but actually establish interpersonal relationships. Actually also the ideal form of job search: A job that is directly related to the people and their Personality and ability - and not the other way around.
How much personality is important when looking for a job or selling a job was made clear to me by potential interviewees who would rather remain anonymous. clear made: "You have the topic - doesn't it matter what my name is?" Not at all - because it's about authenticity!
Authenticity decides
Only the reason for this does not seem clear to many: Every good text wants a message sell. Every person who wants to achieve something, for example a job, also wants a message sell. And with companies as well. The only problem is: the message sells better if the content is believable
For your own personal standing at work, in the media, yes in general, for his Opinions and to stand conviction. In the media, this occasionally leads to the somewhat absurd practice of expertise, whose Sinn one can gladly discuss: The experts should check the credibility and that trust convey that many media apparently do not believe themselves to have:
It doesn't work without courage
Because anyone who wants to achieve something can only do it in one way, in my opinion: by authentic remains so that others trust him, believe his words - and follow him. For me, authenticity is ultimately the key to successful self-marketing, and not just in Web 2.0.
Therefore, for me, success, no matter what it should look like, also depends on Courage and willingness to take risks, namely the courage to stand by one's own uncomfortable opinion. Self-marketing and rhetoric training will no longer help if there is something wrong behind the facade.
Always stay authentic
Because credibility comes from the fact that the person concerned is willing to take responsibility for their actions and statements and does not cowardly hide away if necessary. That's why, for example, your own photo is also important on the social web! And that's exactly why it's important, for example, in Internet to be on the road with your own name: to give your own statements strength and credibility.
Some jobs are practically created by people talking about topics and then like that in the Conversation ideas develop for new jobs – this is what happened with Regine Heidornwho finds 75% of her jobs on Twitter - including jobs that she would never have thought of herself.
If you want to be taken seriously, you have to say your opinion
Another example: There has been a lot of discussion recently about the shortage of skilled workers. And, as is often the case with such discussions, there is a lot of grumbling - but everything in the protection of the supposed anonymity of the Internet.
Some statements were good and important - but those who are not willing to address the topic openly will not achieve anything. Because just to draw attention to the abuses is not enough in my opinion: In order to generate a willingness to discuss, you also have to know who is behind a statement and how he comes to his opinion. Only then will you be noticed at all. Or?
The borders are blurring
Finally, there is another aspect to consider: The boundaries between the various online services are becoming increasingly blurred: Many networks are no longer just mere communication platforms, but also offer value-added services, such as job hunting or dating services.
Within the Communication in such networks applies in principle: contact searches and Networking via the Internet works more directly than in "real life". You look for the people in question according to certain of these given criteria - and sort them out at the same time.
Playful looking for a job and more space for serendipity
Unfortunately, with a focused approach, things that you would take with you in a normal conversation "along the way" often fall by the wayside, which saves time but also gives us a lot of opportunity. Just think of the many games, bulletin board entries, cards, invitations, etc. that you get every day from such networks - not all of it is unnecessary advertising waste, some are even suitable for finding a new job in a playful way.
A completely different problem with social networking is that Privacy Policy, as social networks are increasingly criticized for passing on personal data to companies for targeted advertising purposes. You should therefore take a close look at the data protection conditions when registering.
However, this topic should not only be limited to tools and Technology restrict. Social media is by no means the be-all and end-all when it comes to social recruiting. Because the central aspect is that applicants and companies should get to know each other directly.
Our cooperation partner of the Students on Snow have therefore continued to think about the concept: Here you learn at sports events that take place twice a year HR and students without obligation and in a relaxed, sporty atmosphere. Subsequent job initiation not excluded.
For me, social recruiting is therefore clearly one of the innovative recruiting and job search methods Future. A development that was long overdue.
Read text as PDF
Acquire this text as a PDF (only for own use without passing it on according to Terms and conditions): Please send us one after purchase eMail with the desired title supportberufebilder.de, we will then send the PDF to you immediately. You can also purchase text series.
4,99€Buy
Advice on success, goal achievement or marketing
You have Ask round to Career, recruiting, personal development or increasing reach. Our AI consultant will help you for 5 euros a month – free for book buyers. We offer special ones for other topics IT services
5,00€ / per month Book
Book eCourse on Demand
Up to 30 lessons with 4 learning tasks each + final lesson as a PDF download. Please send us one after purchase eMail with the desired title supportberufebilder.de. Alternatively, we would be happy to put your course together for you or offer you a personal, regular one eMail-Course - all further information!
29,99€Buy
Skate eBook as desired
If our store does not offer you your desired topic: We will be happy to put together a book according to your wishes and deliver it in a format of yours Choice. Please sign us after purchase supportberufebilder.de
79,99€Buy