The #MeToo debate with the allegations against Harvey Weinstein, Kevin Spacey and now also Dieter Wedel in Germany show that sexual assault in the workplace is not only very unpleasant for the victims, but also damage the reputation and career of the aggressors. But often sex and love can not be kept out of everyday work. 12 tips on how to handle the topic.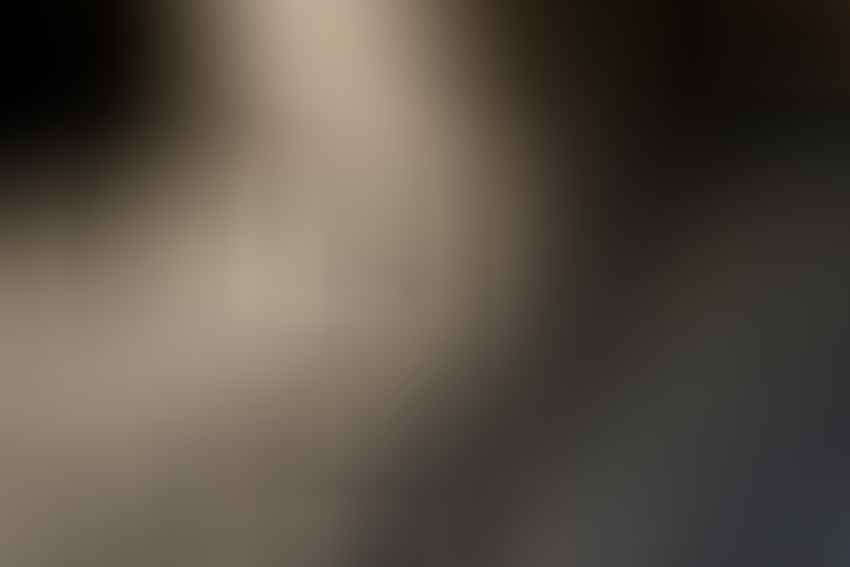 #MeToo: It's about abuse of power
The #MeToo discussion raises many questions: more and more cases of sexual assault in a professional context are becoming known.
However, contrary to what many critics falsely believe, it is not about denouncing love and flirtation in general, but the subject of the #MeToo debate is sexual violence and abuse of power towards people who, because of their weaker position, are less able to defend themselves against it.
Sexism and discrimination in business
Last but not least, the recurring debate about sexism in the start-up and tech industry shows that the issue of sexual assault against women is omnipresent in everyday business and office life - just think of the case Jacob Appelbaum or the lawsuit of Ellen Pao against her former employer Kleiner Perkins
In fact, due to the legal system in the USA, corresponding lawsuits are much easier: US courts in particular regularly have to deal with complaints of sexual harassment, labor law disputes with colleagues dismissed because of love affairs and even with the claims for damages of betrayed wives against the beloved. Many Company drew their conclusions from this and, based on such incidents, have now issued guidelines against flirtation in the office.
German bosses: So far, love in the office is tolerated
In Germany this looks different. It is true that cases are well-known in this case, in which the desk-dresses have serious consequences, such as warnings or even cancellations, but the majority of the bosses have nothing against them.
Tip: Text as PDF (please read the instructions!) or to this text complete eCourse or series Download. Actions or news via Newsletter!
After all, flirtatious employees generally have a better mood and are therefore less stressed; yes, some even do voluntary overtime or take on special tasks in order to be able to flirt with colleagues better. Flirting in the office can make employees more productive - and this has a positive impact on the company.
Ambiguities and obscenities are taboo
However, it is always a prerequisite that professional cooperation does not suffer from the dredging attempts and that the limit to sexual violence and discrimination is not exceeded. This is only possible if flirting complies with certain rules:
For example, one should refrain from profanity, it looks vulgar and clumsy and lets go too quickly Respect and distance dwindle - factors that are, however, important for a successful collaboration. Ambiguities are also taboo eMail or SMS or even in social media.
Make courtesy compliments
Because no matter how nice and harmless these may be meant: Legal makes you always vulnerable, because every turndown is black and white and thus documented as evidence. At the same time, social media today seem to invite many people to be rude and respectful.
Resist this trend. It is better to make carefully and discreetly neutral compliments and so slowly get to know each other better. Be patient. You can also retreat inconspicuously if you realize that the flame was just a straw fire - or if the other signalizes that he has no interest.
Respect a "no"
Because one thing has to be the top priority when it comes to office flirting: A "no" should be respected, otherwise the limits of harassment will quickly be exceeded. And then productive collaboration is very difficult.
But even if from the initial loveiness actually becomes more, caution is advised: quickly one puts oneself thereby with the gossip and gossip of the colleagues out. Anyone who starts an affair with a superintendent will presumably soon be told that he just wants to sleep upstairs.
Do not keep the relationship secret
Chefs have to say that they prefer the lover or the lover. And who has already earned a reputation as a corporate Casanova, must probably expect the revenge of his exiles.
However, precisely because private and professional life are difficult to separate with lovers, one should no longer make a secret of the relationship, if it actually becomes more: this fuels the mistrust of the colleagues only in addition. It is better to deal openly with the new relationship.
10 Tips: What to keep in mind when flirting in the office
In addition to circle of friends, hobby and training, the workplace is one of the largest dating sites. Numerous relationships start here. This has many advantages but also some disadvantages. Therefore, you should pay attention to a few points.
I look you in the eye: First step to flirting: look the other in the eyes. But please do not stare too long, that is intrusive!
Offer help: Better than any clumsy approach, nicely-intentioned help arrives: they show an honest interest and have the opportunity to get to know each other.
First of all just talk: Better than obscene teasing, it's better to just talk to one another and get to know each other gradually.
Laughing connects: To laugh together about successful jokes can be very connecting. But beware, no tasteless Zoten travel!
Ask for advice: Also a good tactic: Ask for a serious advice Ask for the opinion of the one who is being worshiped. The object of your desire feels taken seriously.
Attention social media: Especially with social media you can spoil yourself well with other people. Be sure to present yourself there politely and respectfully.
Invitations: Uninterrupted collegial is the invitation to have a coffee or tea or to eat in the canteen. However, it becomes more serious when invited to dinner.
Respect You're welcome! Anyone who wants to continue working professionally with colleagues should show that he takes them seriously and respects them.
Beware of mouse tactics! When women watch out for small and clumsy things, it arouses a protective instinct in many men. But if that goes wrong with the office flirt, he takes Manager You probably no longer serious.
Only no power games! Often, sexual rapprochement has to do with power. As a boss or Boss, you should therefore be particularly careful with subordinates.
Do not grab: Those who fumble with colleagues, if only a harmless hug, run the risk of sexually harassing others. So let it be.
Pay attention to reactions: Always pay attention to how the person you love reacts. Rejection sometimes shows up in very subtle ones gestures like crossed arms. Conversely, you can recognize sympathy, for example, through open looks.
Buy text as PDF
Acquire this text as a PDF (only for own use without passing it on according to Terms & Conditions): Please send us an eMail with the desired title to support [at] berufebilder.de, we will then send the PDF to you immediately. You can also purchase text series.
3,99 €Book now
Find out more - our books on the subject
Or for a little more directly buy a whole book or eCourse on this topic, read on. Here you will find a suitable selection.
Buy eCourse on Demand
Up to 30 lessons with 4 learning tasks each + final lesson as a PDF download. Please send us an eMail with the desired title to support [at] berufebilder.de. Alternatively, we would be happy to put your course together for you or offer you a personal, regular one eMail-Course - all further information!
19,99 €Book now