Our author Anita Arneitz already has over unusual organization hacks for business travel reported. And also HR-Stilicone Robindro Ullah, Publisher of the magazine HR-Life and as the former head of human resources at Deutsche Bahn, there are tips in the interview on how to modestly reduce his luggage on business trips. 6 Must Haves you did not think of!
1. Outdoor jacket for business?
Indispensable for luggage, but often overlooked: the right jacket for every occasion, also and especially for business. As someone who travels a lot, sometimes on a business trip in different climate zones, I can sing a song about the problem: finding a jacket that is suitable for different weather conditions and temperatures, which is also suitable for business appointments. I got the idea for the outdoor jacket from Norway, where I started at 5 degrees on a press trip to Tromsø last June and ended the trip at 20 degrees - and where people even go to business meetings in the 5-star hotel in outdoor clothes appear.
This is not only practical in terms of the weather, but also stylish - if you pay attention to a certain quality. As it happens to me on press trips quite often, that during the day sport activities and in the evening a fancy dinner on the program, I also needed a suitable jacket for it. After some experimenting, however, I personally came to the conclusion that light no-name jackets from the discount store in the price-performance ratio are best suited for me here.
Because I have found for myself: It is illusory to expect a jacket of a general-purpose solution for absolutely every opportunity - that can not do much more expensive jackets. Down jackets also have the big disadvantage of clumping when washing. Therefore, here are some tips on what to look for when purchasing the ideal jacket in my view, so that the luggage remains beautiful in any season.
My favorite model is black in the all-purpose color, is simple and - in the ladies' variation - cut on the waist and can therefore be combined with a sporty evening garb.
It is lightweight and folds well, if you want to put it in your pocket - or even in the suitcase for the road.
Practical is for any weather - even in summer can sometimes come a storm - the attached hood, which can be unbuttoned on request. Also necessary are pockets with zipper, so you just quickly his cell phone between two eMails can stow in it.
It should be waterproof: With a water column of 5.000 mm (unit of measure for water resistance), a jacket offers pretty good protection against water: In practice, it has been shown that it is ideal when water droplets simply roll off the surface and larger amounts of water are not in the water advance inside the jacket. However, this usually becomes a problem after frequent washing.
Conversely, a good jacket should also be breathable: Because even on business trips there can be sporting activities in the outdoor area - for example jogging after work or team building activities in groups. Where cheap jackets are soaking wet on the inside after sweating profusely once, a good jacket should also have no problems with athletic exertion and corresponding sweating, and even with repeated heavy sweating, no odor residues are formed. Indispensable for trips on which one cannot wash so well.
A jacket should also be convincing when it comes to wind and cold permeability. Softshell usually consists of two or three laminated membrane layers made of polyester and spandex, which, on the one hand, conform to the body and, on the other hand, prevent cold and wind through multiple layers. Of course it depends on the individual feeling of cold, but for temperatures below 10 Grade thin lightweight jackets are not for me. especially in strong wind - or only if you only carry a correspondingly warm Flispulli or moves strongly.
Take, for example, the Haglöfs Essens Mimic; The jacket is lightweight though. The QuadFusion ™ Mimic synthetic filling weighs almost 400 grams - this is recycled plastic waste. The jacket can be easily folded up using a little trick: To do this, you twist the jacket three times into a thin strand and then slide it into one of the sleeves. It is also pleasant that the zipper can be closed up to under the chin, which may make the scarf unnecessary, as well as the rather deep and comfortable hood, which can be easily closed at the front. Without a lot of trouble and you are quickly well packaged against adverse weather here.
Because according to the manufacturer, it is explicitly a winter jacket, an advertising slogan that I would not subscribe to: Although the jacket is well wind-resistant due to its Pertex® Microlight, the jacket is definitely too thin at temperatures around freezing point. Of course, you can wear appropriate layers of clothing under the jacket, but you should choose at least one, if necessary two sizes larger because the jacket is cut very tight and close to the body. That is of course a matter of taste, but personally I like to have some air. This shows that the jacket is particularly useful in transitional weather, when you should have a jacket with you but don't have to wear it all the time. The jacket is of course primarily designed for mountain tours, for example when you sweat on the ascent, but need something warming up or on the descent.
Tip: Text as PDF (please read the instructions!) or to this text complete eCourse or series Download. Actions or news via Newsletter!
Here is then also clearwhy the jacket has such a narrow cut that allows more freedom of movement during intense sporting activities, additionally reinforced by stretch inserts in the back. In this context, the high-quality zips on the sides and the hidden chest compartment on the outside, which allow quick access to important items if they are of sufficient size, are also practical - even on simple hikes, for example to quickly stow your cell phone or wallet. Unfortunately, the material in the Essen series does not always deliver what it says on the tin. The fact that Haglöfs uses plastic here is commendable, also for reasons of animal welfare. In addition, the filling is the better choice in rain and wet conditions - and when it comes to washing the jacket. However, it also has one major disadvantage: the jacket is heavier than real down and at the same time can be folded up less compactly. I can compare that directly because I already have a real down jacket from Haglöfs' Essen range, a giveaway at an event.
However, the long-term test of the jacket also shows the weakness of the material: It is extremely light, but therefore also extremely permeable to the filler material, which over time drills more and more holes in the jacket, which is why the jacket has a maximum service life of 2 years. For this reason, I do not want to recommend a purchase for the jacket, as I find the price for a jacket with such a short lifespan too high. If money is not an issue, however, this is a very practical jacket.
2. Mobile modem and the matching simcard
For many people, especially in management positions, it is necessary to be Allways On. And even if there are no roaming costs in the EU, it's a tiresome problem - you just have to stay close to the Swiss border, as I recently did in Konstanz.
Now in many Company the roaming costs are taken over by the employer, in others but not or save is still announced. It is then the cheapest solution to get for the respective country corresponding Simcards, if your Mobilfunkprovieder has no favorable Roaming tariffs in the offer. You can order these Simcards in advance via the Internet or buy directly in the country. If you travel more often in the same countries, it pays off to create a small supply of prepaid Simcards.
My special tip for people who use the Internet for mobile devices is: Mobile modem. This is a small device in which you insert your Simcard and then how a wireless modem works and with which you can use various devices - often even with a cheaper Internet-only tariff. By the way, a money-saving solution for the home.
3. Safely stow mobile implements
I do not know about you, but the number of mobile devices is getting more and more: I am currently carrying around with my smartphone, charger, laptop and mobile LTE spot, plus my wallet with various cards. If I put it all in a normal backpack with the provided side pockets, I'm at risk of someone stealing the expensive equipment. So I looked around for a backpack that meets the following requirements:
Above all, it should be more difficult to access from the back, than most zippered backpacks, if you carry it on your back.
It should be watertight to be able to carry the equipment, even in rain, undamaged through the area and also for hiking.
Just because I want to use the backpack for hiking, he should be breathable and next to the shoulder straps also have a chest and hip belt.
Nevertheless, he should look smart enough to use it for business appointments, as this is often the case with me on press trips with outdoor activities together.
All of this in combination sounds pretty illusory and yet after a bit of searching I actually found what I was looking for - at the Ortlieb Commuter Daypack City. The Ortlieb Commuter Daypack City is a waterproof city backpack made of light, PU-coated nylon fabric - and for me it definitely has what it takes to be the ideal backpack, business and travel companion. I particularly liked the practical roll-top closure: You can roll up the rucksack to the required size and close it with an easy-to-hook buckle - this means that you can access the inside of the rucksack very quickly at any time without having to spend a lot of time tinkering with any buckles have to. At the same time, it is much more difficult for thieves to open the backpack unnoticed than with a zipper. Important to know: To achieve degree of protection IP64 (6 = dust-tight, 4 = splash-proof from all directions), the closure must be rolled up 3-4 times.
Inside there is a large main compartment with space for water bottles and clothes, next to it there is a padded emergencyebookfold in the size 40cm x 28cm x 1,5cm for devices up to 15,4, which can also be removed. In the backpack there is even space for an order up to DIN A format, so it is practical that the backpack also has a reinforced base made of black plastic. The backpack has air-permeable shoulder straps and foam back cushions with ventilation channels as well as a removable chest and hip belt that are only attached with clips, because unfortunately you can lose it really quickly. On the back there is another zippered front pocket to put something away for a moment. However, it is neither waterproof nor theft-proof. For cyclists there are loops for attaching a rear light or U-lock, and the logo is reflective for more protection in the dark. The backpack is also available in three muted, stylish colors, red, blue and gray. I chose the gray version because it went with the rest of my wardrobe. The only drawback is that sometimes I can't get hold of things fast enough - but you probably can't have everything.
4. Sleep mask and earplugs
This tip may seem a bit weird at first, but the following applies: Sleep is important. Because those who are dead tired, possibly still suffering from jet lag, cannot achieve the desired performance. Therefore you should think of these small and light utensils when you drive away: sleeping mask and earplugs.
With them you can lie down in the train, plane, bus, car or even at the airport in between a power nap. And not all hotels have long been soundproofed or have opaque curtains. I just remember a press trip in June, when we were in the hotel for the annual shooter festival - and of course I had forgotten my earplugs.
Incidentally, what I personally would advise against, what many colleagues in the travel industry but rely, are sleeping pills. However, those who swear to it, told me that these are especially useful for relieving the jet lag, as still adjusted to the previous time zone body sleeps just as long and you find the faster in the new rhythm.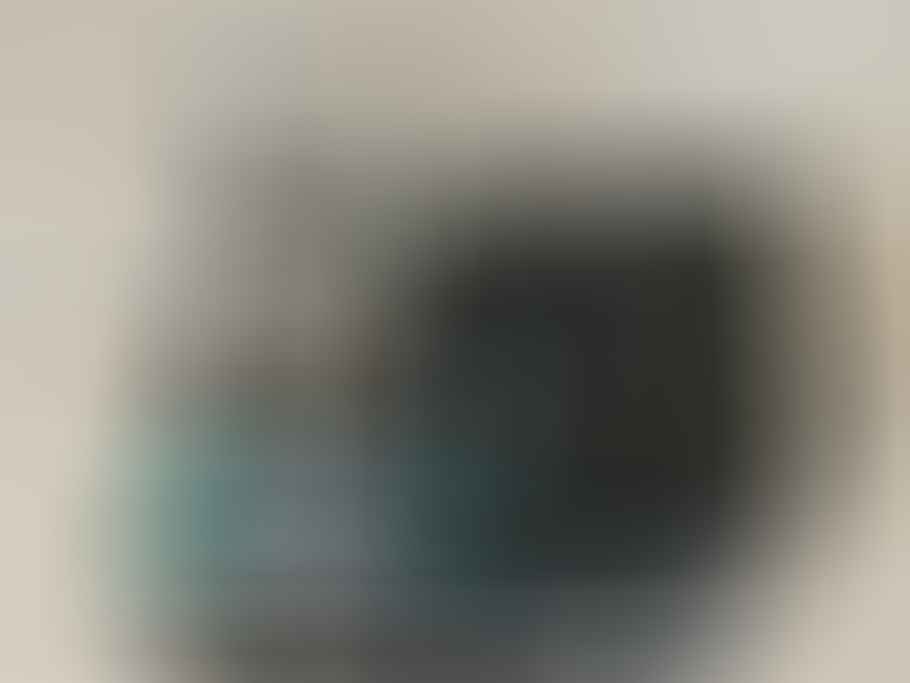 5. Electric toothbrush
At first glance, this tip may seem similarly oblique: a good electric toothbrush. But since I consciously want to take care of my health as a frequent traveler, this topic has become important to me. And electric toothbrushes in particular are difficult to transport because of the charger. How good that I discovered the Sonicare DiamondClean from Philipps.
Because it not only ensures correct dental and oral care thanks to its smart brush head and many practical functions, it is also supplied with a travel case in which you can charge it while at home it stands stylishly in a toothbrush tumbler that is charged with induction technology. Incidentally, the surface is also much more dirt-repellent than cheaper electric toothbrushes, toothpaste residues can be easily wiped off and leave no unsightly residue. But the toothbrush not only looks great, it can also do a lot, as my dentist has confirmed. Therefore, from my experience, some tips on what makes a good toothbrush.
Toothbrush, you can install on his phone an app that provides me with information about how I brush my teeth and how I can überberssern my Zahnputztechnik.
Because if too much pressure is exerted while brushing, the handle vibrates slightly and the stylish light ring at the bottom of the handle flashes.
If the smartphone is connected to the sonic toothbrush via Bluetooth, the app also indicates if certain tooth surfaces are being cleaned too intensively or forcefully or even skipped.
In addition, there are five programs with different cleaning time (usually about two minutes).
After attaching the respective brush head, the toothbrush selects the optimum cleaning program under three different brush heads, which are equipped with a microchip detection technology.
The three levels of intensity users can customize as desired.
There is also a tongue cleaning attachment that gently removes odor-causing bacteria.
Finally, the BrushPacer indicates when it's time to switch to the next jaw segment.
Practically a suitable Schattulle, in which one stows the device safely on the way and at the same time acts as a charger via USB cable. Ideal here would be a USB cable to change.
For this purpose, the Sonicar DiamondClean combines the advantages of sound technology with a new sensor technology and can thus with the help of the app Feedback give. The only drawback: The replacement brush heads are not cheap, but your dental health should be worth it.
6. Power adapter and replacement battery
It goes without saying that all mobile devices do not work without power and yet it is a tiresome subject: power adapter, charger and replacement batteries. At least anyone who does not find the expected sockets on business trips on the train, for example because they are old trains, will despair here.
You should therefore always have one or two extra batteries per device for all trips. Precisely dividing the precious energy of a cell phone - which is more important, the eMail or social media posting - can slow you down, but at least for me it is an enormous obstacle when it comes to working efficiently.
Buy text as PDF
Acquire this text as a PDF (only for own use without passing it on according to Terms & Conditions): Please send us an eMail with the desired title to support [at] berufebilder.de, we will then send the PDF to you immediately. You can also purchase text series.
3,99 €Book now
Find out more - our books on the subject
Or for a little more directly buy a whole book or eCourse on this topic, read on. Here you will find a suitable selection.
Buy eCourse on Demand
Up to 30 lessons with 4 learning tasks each + final lesson as a PDF download. Please send us an eMail with the desired title to support [at] berufebilder.de. Alternatively, we would be happy to put your course together for you or offer you a personal, regular one eMail-Course - all further information!
19,99 €Book now