Stress and Bullying can make you sick. You should therefore do everything possible to improve a bad working atmosphere in your workplace. We show how.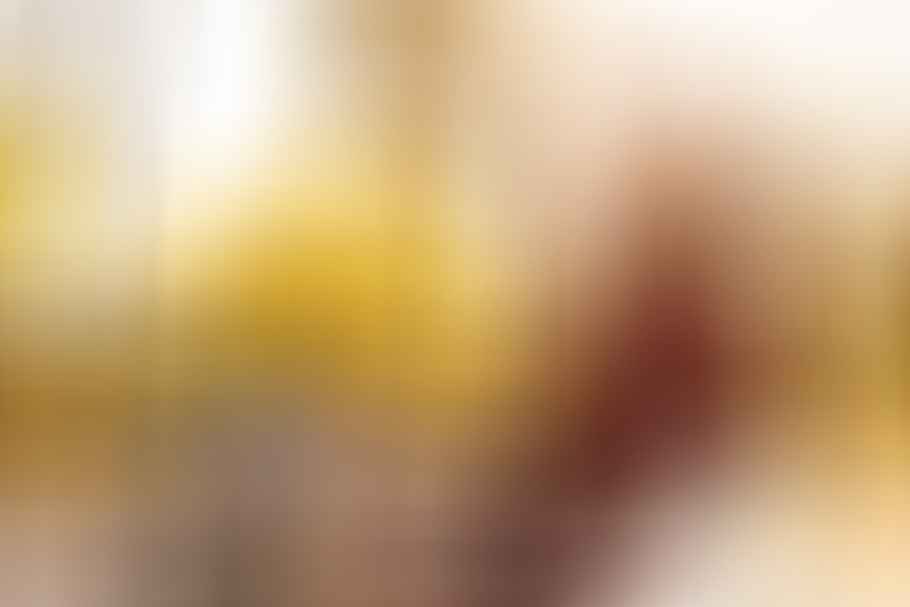 Bad working conditionpurple: When the job makes you sick
That the working conditions in Company are not always optimal, that's what many entrepreneurs can tell you. It is also well known that stress and bullying can make you sick. What is new is that this can even lead to whole series of suicides in companies. Tips so that it doesn't get that far in the first place.
The large France Télécom group recorded 35 suicides among its employees in two years. Reason for the sad result: bad working conditions, stress and bullying. At the electrical giant Foxconn, which produces for Apple, Hewlett-Packard, Dell, Sony and Nokia, among others, ten employees committed suicide within a few months. Workers accuse the group of unbearable working conditions.
Beware of the risk of suicide from unhealthy jobs
Even if series of suicides in companies are definitely extreme cases, they show one thing very clearly: Stress and bullying in the workplace is a problem for many people - even on management levels. A survey by the European online job market StepStone indicates that a good third of German specialists and executives are already running out of work stress - up to clear Bournout symptoms, which a quarter feels. And according to a report by the initiative "New quality of Arbeit "eleven percent of employees in Germany have already been bullied.
Because although stress and bullying are always caused by external factors such as bosses, colleagues or the economic situation, everyone can do something about it themselves. For example, by trying to avoid stress by managing the time correctly, relaxing and exercising regularly. In the case of bullying, it is important to get advice and help from others and to set limits for the perpetrator in good time so that he does not feel confirmed in continuing to bully.
Those who cannot switch off are more prone to stress
Various scientific studies have also shown that continuing work-related activities after work has a significant negative impact on productivity and recovery and can permanently damage the stress level and thus the working atmosphere. Or to put it briefly: Those who cannot switch off are more prone to stress!
In the Netherlands, for example, a two-year study was carried out on 230 health care workers. This showed that workers who did work-related activities beyond regular working hours did not have enough time to replenish their energy through leisure or sleep. These activities include work-related emailing, copywriting, and social media.
Please separate free time and work strictly
Modern technologies in particular increasingly mean that employees no longer have any distance to work in their free time at work, which removes the boundaries between work and home. In this way, it affects digital development entirely clear the well-being. Some Tools Devices are also quite addicting, so it is important to receive advice on how to control the use of these tools.
Because when you have finished work and are still mentally involved in work-related activities, it becomes more and more difficult to separate these areas. But that is exactly what is really bad for recovery, work stress and sleep quality. The level of fatigue and stress potential then increases significantly.
What helps against not being able to switch off?
Additionally, there are some very stressful jobs and the ability to detach emotionally and cognitively is especially important in these jobs. These include, for example, so-called care professions. the psychic and the physical health and well-being of employees should be a priority, which unfortunately is often not the case.
Conversely, what helps are low-effort activities like reading, listening to music, and watching TV, which help detach individuals from work and replenish personal resources, while household activities like cooking and childcare have a positive impact on sleep quality. A healthy balance in all areas of life is important.
What can companies do to create a healthy work environment?
But there are also things that companies can do with regard to process optimization and corporate culture, for example when the Manager gives a good example by not sending e-mails outside of working hours and setting some clear parameters for this.
Outside of the appropriate hours, companies should not require their employees to be emotionally and cognitively involved with work and also offer advice on activities that cause illness. Overall, a trusting dialogue between managers and employees is important in order to promote a healthy working atmosphere.
10 tips: Here's what you can do to improve the working atmosphere
Stress and bullying are external factors that worsen the working atmosphere. Nevertheless, you can also contribute something to improvement.
Take care of your needs: Clarify what causes the perceived stress. Ask yourself what needs and objectives You have neglected or which factors are particularly stressing you.
Work not less, but differently: Change something in time. Divide your work in such a way that your strength is retained in the long term and that you do not neglect hobbies, family and friends.
Curb your perfectionism: A common stress factor: Too high demands on yourself, which put yourself under pressure and lose the joy of work. So try to see things a little more calmly.
Time management: Notice how much time you spend on unnecessary work. Prioritize and, most importantly, do the important and urgent tasks.
Work efficiently towards goals: Less is sometimes more. If you keep your goals in mind and work towards them, you will achieve more than blind actionism.
Relax: Relaxation techniques such as progressive muscle relaxation, autogenic training or yoga will help you relax.
Live healthy: Eat a healthy diet, get enough sleep and exercise. This is because you strengthen your immune system and can react more evenly to stress.
Switch off: It is important that, in addition to your job, you always have phases in which you can switch off completely. Because only then can your body regenerate.
Talk to colleagues: Good contacts with colleagues and openness help to avoid discrepancies and bullying. Talk to coworkers when the mood gets bad.
Buy text as PDF
Acquire this text as a PDF (only for own use without passing it on according to Terms & Conditions): Please send us an eMail with the desired title to support [at] berufebilder.de, we will then send the PDF to you immediately. You can also purchase text series.
4,99€Book now
Buy eCourse on Demand
Up to 30 lessons with 4 learning tasks each + final lesson as a PDF download. Please send us an eMail with the desired title to support [at] berufebilder.de. Alternatively, we would be happy to put your course together for you or offer you a personal, regular one eMail-Course - all further information!
29,99€Book now
Our books on the subject