What jobs are for sure and attractive? And what makes you Job attractive at all – e.g. when changing jobs and choosing a career? 2 X 10 tips.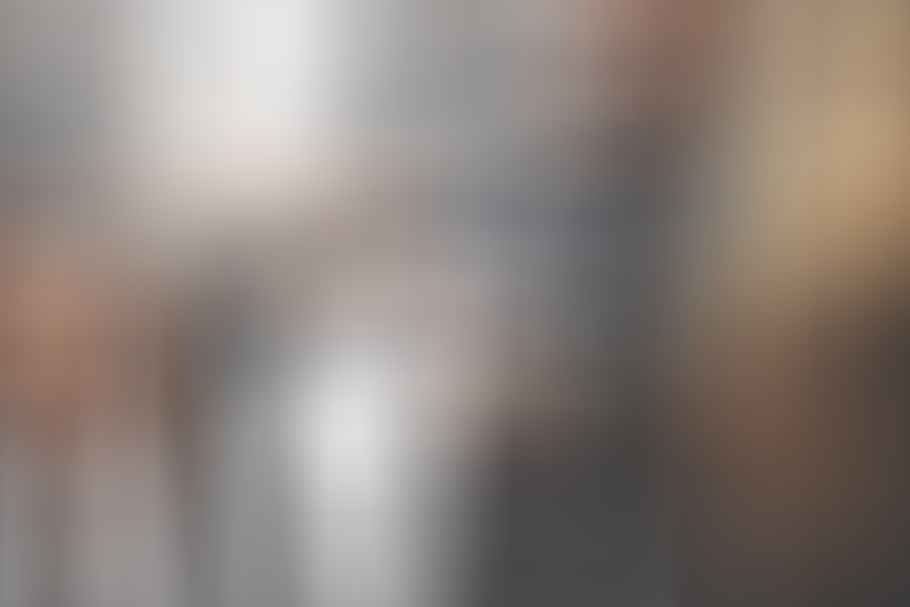 Higher salary is a decisive change criterion
What professions attractive and brings People to change a supposedly secure job? Some time ago, the research institute forsa asked more than a thousand Germans between the ages of 25 and 45 about their reasons for changing jobs. Result: For two thirds is a higher one salary the decisive criterion.
In order for the job change to be worthwhile, however, it is important to switch to the right industry: Good to very well paid jobs in Germany continue to hold research and development engineers and engineers in product manufacturing. And sales are also paid above average in sales.
The bigger the company, the bigger the salary
The books on the subject (advertising)
But also on the size of the Company one should pay attention: the larger the company, the higher the salary, while small Corporate frequently clear pay less. However, if you want to change your job, you should not only look at the higher salary, but also at that risks consider a change:
Many companies that new Employees just a few months ago with great salary promises, are now putting them back on the road for operational reasons before the end of the probationary period. And even DAX companies are not immune to bankruptcies and billions in losses, as the example of Wirecard shows. It can sometimes be safer to stay in your old, secure job and wait for better times.
Will the 10 highest paid industries still exist in the future?
The predicted salary by industry is not necessarily a decisive criterion for a change. Because due to current political developments and sudden crises, entire Industries be suddenly disrupted from the market while others like the famous Phoenix rise from the ashes. Accordingly, it is difficult to make forecasts about salaries in a profession. Nevertheless, I dare to give an overview based on the experience of the last few years:
Bank: Despite all the scandals and crises, the banking sector will continue to earn well in the coming years.
Construction industry: The construction sector is also booming in the long term.
Chemistry: Chemical and pharmaceutical companies are still ahead.
IT: EDP ​​is a safe bet in times of digitization.
Electrical engineering: It also looks good in the e-tech sector.
Trade: Trade and sales are still in demand, even if a lot is transferred to online.
Consumer economy: The consumer economy also benefits from demand.
Logistics: Even in the transport industry, payments are fairly decent
Mechanical engineering: Knowledge of technology pays off.
Media: The media are known for your poor pay, but depending on the job, there are good opportunities here.
Public service: The civil service offers secure jobs, but they are not necessarily paid well.
Business consulting: Consulting also pays off in the long term.
Temporary work: Even temporary workers, for example in engineering, earn significantly more than, for example, honorary teachers.
Inventors are not sexy ...
Discounts for your success (advertising)!
This shows: Technology-Occupations are disproportionately represented among the most attractive occupations. However, numerous surveys and readers' comments show that IT professions are often at the bottom of the list of the most attractive professions - especially in Women. How can that be?
The fact is: the girls don't really want to. She studieren still prefer something with media, but not technical - because the inventor subjects are simply considered unsexy, like that SPIEGEL found in a graduate survey: The shortage of female STEM students - is it purely an image problem? (Incidentally, MINT is the abbreviation for Math-Computer Science-Natural Sciences-Technology).
How do you make technology subjects more attractive?
If this is so, then it would be solved. Initiatives, which should convince women of the quality of technical subjects as there is indeed ready. Now you just have to change your tactics:
So far, you always tried to take the girls with you Money, career opportunities and maybe the fun factor. Totally wrong Strategy: You have to tell the girls that their chances of getting a guy are much higher in technical subjects than in subjects like German and art history and in jobs that have "something to do with media".
Emphasize the Prince Charming factor
Because the male overhang in technical professions is just so large that there are an estimated 5-10 admirers for every woman. I know this from a good friend who is a mathematician. Whereas in other professions the admirers fail to appear due to the high level of competition. So how about just putting this argument in the foreground to attract women to technical professions? Instead of "You earn fat coal" so "You will definitely find your Prince Charming"?
Of course, one or the other may now object that Boy Women are emancipated nowadays and you can't get at them with this argument - but is that really how it is in reality? Various media reports suggest that the Combination "Woman and money" does not have a very positive image with regard to the choice of partner ), on the contrary, it is even a good thing for relationships Problem represents when women much to earn. And doesn't offer exactly the "Prince Charming strategy" for this problem Solution – so to speak, as emancipation through the back door?
Emancipation through the back door?
Ok, I admit that was a bit ironic. But the serious question remains how useful all the nice image campaigns for certain professions are what if the underlying social role and thought patterns are not taken into account and broken down?
In view of the very old-fashioned image of women that still prevails, who can seriously expect young women to make their career choices based on Career– and align earning options? Incidentally, this also applies to many other professions. It would therefore be much more important to change the image of women conveyed by the media in our Society to seriously tap into mediated clichés and to dust them off thoroughly.
Read text as PDF
Acquire this text as a PDF (only for own use without passing it on according to Terms and conditions): Please send us one after purchase eMail with the desired title supportberufebilder.de, we will then send the PDF to you immediately. You can also purchase text series.
4,99€Buy
Advice on success, goal achievement or marketing
You have Ask about career, Recruiting, personal development or increasing reach? Our AI consultant will help you for 5 euros a month – free for book buyers. We offer special ones for other topics IT services
5,00€ / per month Book
Book eCourse on Demand
Up to 30 lessons with 4 learning tasks each + final lesson as a PDF download. Please send us one after purchase eMail with the desired title supportberufebilder.de. Alternatively, we would be happy to put your course together for you or offer you a personal, regular one eMail-Course - all further information!
29,99€Buy
Skate eBook as desired
If our store does not offer you your desired topic: We will be happy to put together a book according to your wishes and deliver it in a format of yours Choice. Please sign us after purchase supportberufebilder.de
79,99€Buy