Creative and productive work processes are as individual as they are People themselves. Therefore, it makes sense to take a look at the workflows of famous people.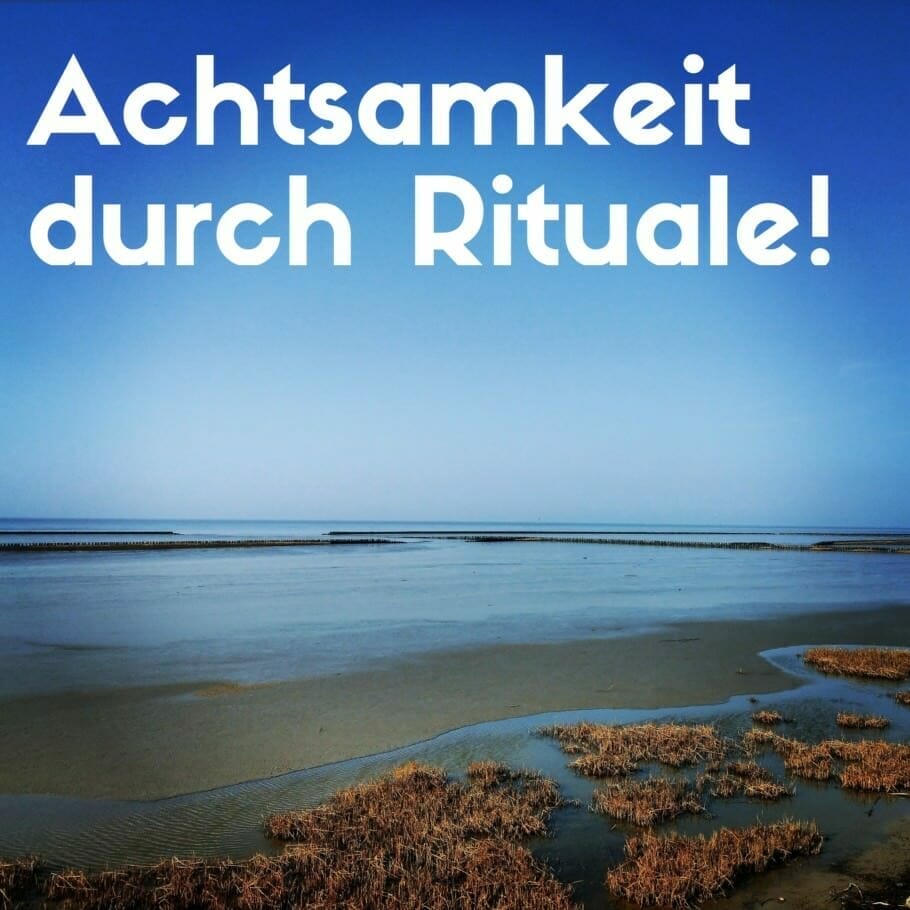 Rituals and habits help us in our work
Rituals, that sounds a bit spiritual, and habits act, if we Honestly are boring at first glance. But if we take a closer look, rituals and habits are extremely important to us:
They help us to do our work better by keeping processes the same to organize. Because what we routinely do is often already running on autopilot, we don't have to think about it as much - and consume less in the process Energy, which we can use for something else.
Habits motivate unpleasant but necessary things to do
The books on the subject (advertising)
Such a habit can be the weekly jogging session, but also the weekly one Order of Accounting. You can write that in your calendar or put it on your to-do list.
As a rule, such habits help with things that you do not enjoy doing - for others, you are motivated enough. But how do you practice a weekly habit? For example, you can connect it to another task. So the sports exercise can be linked to a program on television, which you see regularly.
The rituals of successful personalities
So do it Sinnto take a closer look at the rituals of particularly successful personalities. In our interview series and opinion section, we have repeatedly shown how successful personalities can cope with their daily workload and be constantly productive.
There is no doubt about it: From the way successful people work, we can learn a lot and look for one or the other ritual. And maybe one or the other will find his own personal ritual for more productivity.
How do famous scientists and artists work?
Discounts for your success (advertising)!
For his book "Daily Rituals: How Artists Work" compiles the habits of nearly 200 choreographers, actors, composers, cartoonists, filmmakers, philosophers, painters, poets, sculptors and scientists throughout history - including Benjamin Franklin, Henri Matisse, Nikola Tesla, Stephen King, Twyla Tharp, Federico Fellini, among others , Ann Beattie, Gustav Mahler or Toni Morrison.
Currey's research revealed something surprising. Anthony Trollope, for example, forced himself to write 3000 words every morning before going to work - in this way he authored more than two dozen books in 13 years. Igor Stravinsky could only compose if no one listened to him and stood by him Head, if he had a blockage.
Sport has already been productive
Charles Darwin started the day with a short walk. And Alice Munro writes her books bit by bit, almost in secret. Some of these thinkers preferred to work early in the morning, others prefer late at night. And many great thinkers started the day with coffee, tobacco and alcohol.
However, even before 200 years many people did something like sport - at a time when it was not yet modern: for example in the form of long walks.
Productivity tips of current personalities and entrepreneurs
Tennis legend Martina Navratilova, for example, is quoted as saying: "I concentrate on concentrating" - this shows how important concentration, goal focus and appropriate mind techniques, such as meditation, are for the personal Success are - and that any distraction should be strictly avoided.
Jason Goldberg, CEO of Fab.com, speaks out against multitasking: He proposes doing one thing, and only that one thing, better than anyone else. In fact, many successful entrepreneurs are particularly good at it Tasks prioritize.
Conclusion: The habits of successful people provide much inspiration
And another thing many successful entrepreneurs have in common is that they get up early, ahead of 6 in the morning. For all who can not do that, we have some tips for better sleep ready. However, my tip is just for the things you do not like to do: Make it a daily habit!
Once you have the inside Schweinehund overcome and the work goes on daily light from the Hand, then you can slowly switch to a weekly rhythm. If a task is to be scheduled for Wednesday, first omit it on Tuesday, then on Monday as well. And in the end you have a nice regularity.
That sounds like more effort, but only to a small extent. After all, only the weekly workload is spread over seven days or five working days. This makes it easier to tackle the task every day because it's smaller. So you get used to the processes, is safer and faster in the settlement. And you can see that you can look up a lot for successful people and their own way of life.
Read text as PDF
Acquire this text as a PDF (only for own use without passing it on according to Terms and conditions): Please send us one after purchase eMail with the desired title supportberufebilder.de, we will then send the PDF to you immediately. You can also purchase text series.
4,99€Buy
Advice on success, goal achievement or marketing
You have Ask round to Career, Recruiting, personal development or increasing reach? Our AI consultant will help you for 5 euros a month – free for book buyers. We offer special ones for other topics IT services
5,00€ / per month Book
Book eCourse on Demand
Up to 30 lessons with 4 learning tasks each + final lesson as a PDF download. Please send us one after purchase eMail with the desired title supportberufebilder.de. Alternatively, we would be happy to put your course together for you or offer you a personal, regular one eMail-Course - all further information!
29,99€Buy
Skate eBook as desired
If our store does not offer you your desired topic: We will be happy to put together a book according to your wishes and deliver it in a format of yours Choice. Please sign us after purchase supportberufebilder.de
79,99€Buy