The new, digital Working world leads to profound changes for Company – and for life Things to Learn is becoming more and more important. An important tool for this: Blended Learning. 4 tips for change the learning culture.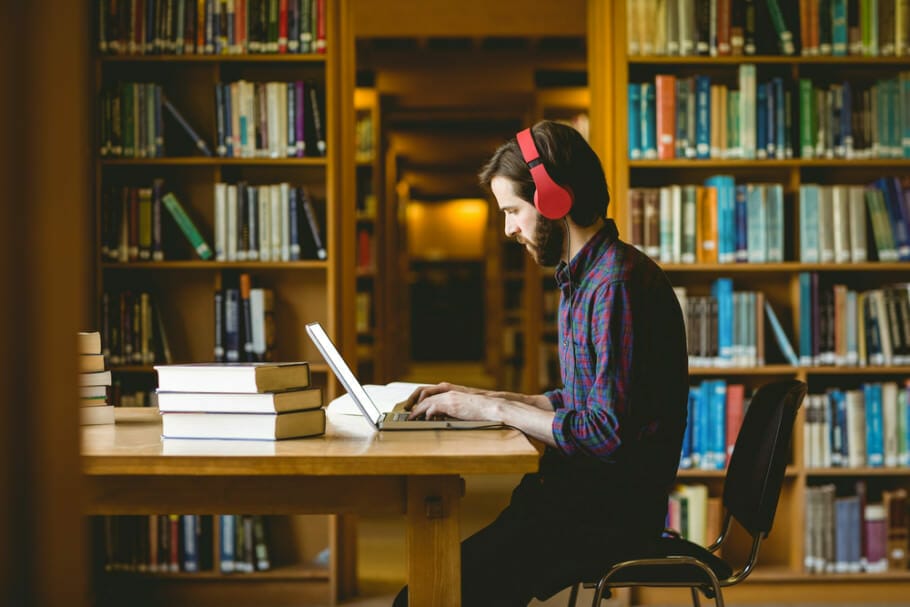 Digital qualification measures for a modern future of work
The digitization of the working world means far-reaching changes for Executives in companies like theirs Employees. Work and production processes are changing, administrative Tasks and administrative processes are handled web-based, application processes are increasingly running via social media channels.
Accordingly, the existing level of knowledge of the employees must be continuously adapted to the current challenges. This means an ongoing learning process in which needs Employee-tailored methods for gathering information are becoming increasingly important. This requires companies to develop suitable ones ideas and offers and the willingness of employees to accept and use them.
1. HR departments need to be pilots
The fact is: No increase in knowledge works without initiative. In the course of digitization, the classic one alone is enough Vocational Training in Future often no longer enough. Tasks are changing, new tools are being launched and big data is growing rapidly Significance in modern companies.
For these innovations to be successfully implemented and used in everyday working life, a digital strategy with qualification measures is absolutely necessary for the employees. Here, companies and their HR departments need to become pilots to pick up employees and prepare them for the future.
That means specifically:
Create offers and acceptance
To work out positive aspects
Inspire and take employees
To point out perspectives and development opportunities
2. Promote and promote your own initiative
However, according to the Randstad Labor Barometer (an international quarterly Randstad study on various aspects of the labor market), barely half the workforce in Germany is willing to develop their own skills.
This shows that the importance and urgency of the topic have not yet arrived with a large proportion of the employees. Here it is necessary to demand, but at the same time to promote, in order to acquire new knowledge in a common process and thus to solve the tasks of the future. Accordingly, the way of learning must also change.
The following points are important:
Higher flexibility and location independence
Combination of information channels and learning methods
Embedding in everyday business
Knowledge transfer in learning units for independent deepening
3. Blended Learning and Co: Establish New Forms of Learning
One way to implement these requirements is blended learning. This is an integrated learning concept that combines forms of e-learning with classic learning methods useful be combined, for example, the transfer of knowledge by a trainer is supplemented and deepened by online media and multimedia content.
Learning through video conferencing, chats, newsgroups and Emails increases the possibilities of acquiring and exchanging knowledge. Through the use of Internet and intranet can also enable learning, communicating and passing on independently of place and time Reset be simplified and improved. Online games, simulations or micro-worlds, in which imaginary actions and work are practiced, are also practical ways of acquiring knowledge and skills.
The Randstad Academy, for example, works with one selection eLearning options and videos to show work processes and safety regulations in a simple and clear way. Especially when integrating foreign employees, this can Method in Combination be very successful with personal training, as this promotes language learning and makes it easier to overcome language barriers. Accompanying seminars, webinars or personal discussions with a trainer enable direct Feedback, an accompaniment of the learning process and help with Ask or problems.
Benefits of Blended Learning:
Participants can learn anywhere and at any time. The focus and learning speed are determined by themselves
There is a continuous discussion of learning content
Different prior knowledge is effectively aligned
The type of knowledge transfer is varied and increases the motivation
Due to the large number of media, different types of learning are addressed
Companies can offer solutions with calculable costs for many employees
4. Allow mistakes to succeed
Blended learning allows employees a higher degree of freedom, but at the same time requires them to motivate themselves again and again and to volunteer Set to put. Companies need to develop greater flexibility and the Courage have to try new methods.
This also requires a different approach to the issue of error culture, because not every change brings the desired success right away. Then it is important to deal with the reasons and from that a Solution to be developed that is sustainable and needs-oriented. This is how companies and employees get fit for the digital future.
Read text as PDF
Acquire this text as a PDF (only for own use without passing it on according to Terms & Conditions): Please send us one after purchase eMail with the desired title supportberufebilder.de, we will then send the PDF to you immediately. You can also purchase text series.
4,99€Buy
Book eCourse on Demand
Up to 30 lessons with 4 learning tasks each + final lesson as a PDF download. Please send us one after purchase eMail with the desired title supportberufebilder.de. Alternatively, we would be happy to put your course together for you or offer you a personal, regular one eMail-Course - all further information!
29,99€Buy
Skate eBook as desired
If our store does not offer you your desired topic: We will be happy to put together a book according to your wishes and deliver it in a format of yours Wahl. Please sign us after purchase supportberufebilder.de
79,99€Buy
Corporate publishing and advice
You want to publish, increase your reach or as an employer Candidate speak to? For these and other topics we offer special Consultant packages (overview) - For example, a personal phone call (price is per hour).
299,00€Buy