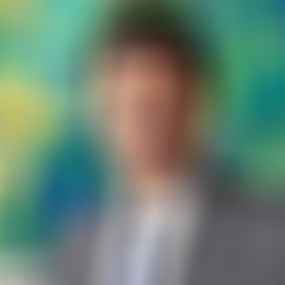 Mauro Dell'Ambrogio is State Secretary for Education, Research and Innovation in Switzerland. In an interview, he talks about the results of the vocational training congress in Winterthur and the success of dual training in Switzerland.
Mauro Dell'Ambrogio, Dr. iur. from the University of Zurich, held public positions in the canton of Ticino from 1979 to 1999 after obtaining the lawyer and notary's license: judge, commander of the canton police, general secretary for education and culture and project manager for the creation of the Università della Svizzera italiana (USI), general secretary of the USI. After four years at the head of a group of private clinics, from 2003 he was director of the University of Applied Sciences of Italian Switzerland (SUPSI). He was the municipality president of Giubiasco, a member of the Grand Council of the Canton of Ticino and president of the Ticino electricity company. From 2008 to 2012 Mauro Dell'Ambrogio was State Secretary for Education and Research in the Federal Department of Home Affairs. Since January 1, 2013 he has been State Secretary for Education, Research and Innovation.
Mr. Dell 'Ambrogio, in Winterthur, has the 3 in June. International Congress on Vocational and Professional Education and Training (VPET). Why is VET at all an issue that needs to be discussed?
Vocational training faces various challenges. For example, the internationalization of the world of education and work, the Skills shortage or academization.
To address this, it is important to strengthen VET in an international context. The IBBK is an ideal platform to promote the benefits of dual vocational training internationally and to exchange best practices.
In your opinion, what are the most important results of the congress?
Like 2014 and 2016, the third issue was booked out with some 500 participants from 80 countries.
The high demand shows a global need to express themselves among stakeholders from education, Politics and business and to be able to exchange ideas on current topics.
Tip: Text as PDF (please read the instructions!) or to this text complete eCourse or series Download. Actions or news via Newsletter!
Janina Kugel, Chief Human Resources Officer and Member of the Board of Management of Siemens AG, pointed out the challenges of digitization for the world of work. What skills will employees expect in the future - keyword Skills for Employability?
The economy knows best what skills are needed in the labor market today and in the future. This is why the Swiss Federation of Partnerships is responsible for defining the contents of education.
The close connection between theory and practice ensures that vocational training conveys the skills that are actually in demand on the job market.
What role does VET have to play in the future after the results of your congress?
In order for an economy to flourish, we need an optimal mix of skilled workers at different educational levels at every level. For me, educational policy is successful if it succeeds in offering young people both general and vocational education and the respective strengths of both educational options validity bring to.
Every country, in my opinion, needs good quality higher education, but at the same time it also needs excellent VET offerings that are attractive and offer good prospects for young people who are more practical. In addition, education policy must tailor education to the changing needs of people, the economy, the labor market and the international environment.
According to the results of your congress: Is VET more a matter of personal initiative of each employee or is the involvement of employers still an important quality feature, especially in times when companies increasingly compete for good professionals?
Very important is a clear commitment of state and economy. If there is no commitment on the part of the companies, training places are lacking or at least VET can not achieve a lasting effect because it lacks practical relevance.
On the other hand, the state must uphold the attractiveness of VET. This is the only way to continue to motivate high-performance young people for VET and thus to ensure the growing demand for skilled labor in the economy.
Numerous international examples were presented at the congress, such as Scotland, Finland, Denmark, Singapore or India. What challenges must vocational training face in the future?
Given that society, the economy and the world of work are changing faster and faster, lifelong qualification is becoming increasingly important. Globalization, the knowledge society and technological advances have greatly increased the need for education; Today, individuals are constantly confronted with new and often higher qualification requirements.
Our task is to take this development into account by consistently providing further educational opportunities and thus enabling career and job changes in the course of working life without detours.
Where do you see similarities and where are the differences to the vocational training location Switzerland and especially Winterthur?
Each education system has strengths, weaknesses and also determines elements that can be improved. But it is not up to me to judge them. However, it is a fact that vocational education and training countries are better off than countries with predominantly full-time and academic education, thanks to low youth unemployment and high competitiveness.
For example, Austria, Germany or Switzerland currently have youth unemployment rates below 10 percent. At the same time, Italy, Spain and Portugal are suffering from quotas of 40 percent and more. These figures suggest that focusing on the needs of the labor market is a strength of dual VET. It makes it possible to respond flexibly to economic, technological and social changes to which today's world of work is subject.
What are the special characteristics of Switzerland as a vocational training location, using the example of Winterthur?
Swiss VET is closely linked to the needs of the world of work. Trained is where there is a demand in the economy! It is therefore the companies and their representative associations and organizations that determine the educational content. The Confederation and the cantons provide good framework conditions. A hallmark of our vocational training is also the variety of attractive occupations as well as the career opportunities at the tertiary level (higher vocational education).
More than two-thirds of all young people opt for a vocational apprenticeship. Vocational training and general education are equivalent in Switzerland, but different. This mix and the well-developed permeability of the entire Swiss education system bring tangible benefits to society and the economy: qualified specialists and executives, low (youth) unemployment and social stability.
Examples from India or Indonesia showed at your congress how knowledge transfer from Switzerland to Indonesia can work. In which areas can Switzerland, and especially Winterthur, have a positive effect on other countries?
Switzerland does not claim to export its successful dual model worldwide. Our system has grown historically and has become so strong under very specific conditions. You can not just copy it.
We are therefore very selective in choosing countries that we feel might be a chance for VET and from which we can expect a return in terms of image enhancement. Interesting partners are those who have an active interest in closer cooperation with us.
Buy text as PDF
Acquire this text as a PDF (only for own use without passing it on according to TERMS & CONDITIONS): Please send us an eMail with the desired title to support [at] berufebilder.de, we will then send the PDF to you immediately. You can also purchase text series.
3,99 €Book now
Find out more - our books on the subject
Or for a little more directly buy a whole book or eCourse on this topic, read on. Here you will find a suitable selection.
Buy eCourse on Demand
Up to 30 lessons with 4 learning tasks each + final lesson as a PDF download. Please send us an eMail with the desired title to support [at] berufebilder.de. Alternatively, we would be happy to put your course together for you or offer you a personal, regular one eMail-Course - all further information!
19,99 €Book now