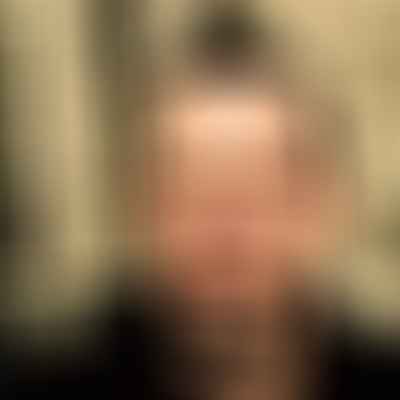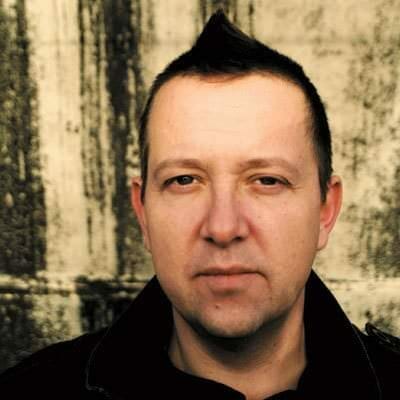 Sebastian Krumbiegel is a co-founder of the "Prinzen", one of the most successful German bands of the 1990s. For his commitment to civil rights and moral courage and his social Engagement Krumbiegel has received several awards, especially in dealing with young people, and in 2012 he received the Federal Order of Merit. In an interview, he reports on his commitment to the "Look in! – The week of the open Corporate Saxony "and his own career as a musician.
Sebastian Krumbiegel was born in Leipzig in 1966. From 1976 to 1985 Krumbiegel attended the St. Thomas Choir and the St. Thomas School in Leipzig. He graduated from high school there in 1985. He founded the rock band "Phoenix" in 1981 while he was still at the school. Before and during his army service from 1985 to 1987 he sang with "Rockpol". From 1987 to 1991 Krumbiegel studied drums and singing at the Leipzig Music Academy. During his studies he put the Foundation the band "Die Herzbuben" laid the foundation for one of the most successful German bands of the 1990s. Wolfgang Lenk, Jens Sembdner and, from 1990, Henri Schmidt were also there. In 1991 Tobias Künzel, who had previously been with Amor and Die Kids, joined the band. In the same year the band changed their name to Die Prinzen. The singles "Millionär", "Gabi und Klaus" and "Mein Fahrrad" came from Krumbiegel's pen. Sebastian Krumbiegel has also been traveling solo for a few years – currently with the "Solo am Piano" tour.
Mr. Krumbiegel, what exactly happens at "Have a look! - The week of open companies in Saxony "?
"Look inside!" is a Saxon careers orientation initiative that enables young People allows, in direct Contact to connect with entrepreneurs and trainees and get a practical insight into the Working world to obtain.
You embark independently on a journey of discovery to the Saxon companies and find out first hand there Handwhat requirements await them and what skills they need for the job. The companies meet interested young people and have the opportunity to get to know potential young people.
Everything is controlled from the central office Online-Platform http://www.schau-rein-sachsen.de, There, the companies introduce their offers, which can then be booked by the pupils. There are also helpful tips on professional orientation on the website. A one-time initiative in Germany.
The books on the subject (advertising)
Why unique? Career orientation initiatives are a shame - what is so special about this initiative?
The professional orientation is not concentrated on just one day, but is bundled in a whole week. The students have the opportunity to look at many different professional pictures, selected according to their personal interests and abilities. So they are not in the classroom, they go specifically to the companies they have chosen themselves.
Over the past few years, "Schau rein!" increasingly established from a regional project to a Saxony-wide initiative and has become a fixture in the Saxon educational landscape. Another special feature of the project is the Schau-rein ticket. The young people can use it to travel to their events for free Choice. With the ticket, every student has the opportunity to take advantage of the show-in offers throughout Saxony.
Why do you get involved?
Because "look in!" is a good initiative. Everyone can do something better than others, they just have to find out, and the sooner they look for it, the better.
Discounts for your success (advertising)!
Personally, it was pretty early for me clear, what I want to become. I wrote my first songs when I was 15 and because of that fast also had first experiences of success.
The bottom line is building bridges, especially for young people, and encouraging them to take the path that will fill them in the long term. "Look inside!" shows different possibilities and helps with the realization: What suits me or what doesn't suit me.
Why is such an initiative important for Saxony?
Just like other federal states in Germany, Saxony is increasingly facing the Problem securing skilled workers and emigration. Especially for small and medium-sized companies it will be in Future difficult to be well educated Boy Finding people and thus securing your own offspring.
"Look inside!" was launched to counteract this with foresight and brings school and Economy early together. Students come to Conversation with potential training companies, companies with potential trainees. Both sides benefit from participation and the federal state of Saxony ultimately benefits from projects such as "Look in!".
How are students prepared for professional practice in class?
"Look inside!" is firmly anchored in the annual plan of the Saxon schools. Of course, students can go through the difficult process of Career choice are not left alone and are therefore also taken to the events that are part of "Schau rein!" visit, prepared in class.
In most cases, this is taken over by the class teachers, computer science or vocational orientation teachers. They inform the students early on about the date and are available to the young people to advise them selection of the events, help them to register on the internet platform and to select and book the events.
Hochschulwatch.de, a website that makes transparent funding of companies for universities, has just been online. Is there any influence of participating companies on teaching or teaching material?
The participating companies have no direct influence on the lessons. But still guarantees "Have a look!" of course the sustainable contact between the companies and the students:
The companies have the contact data of the young people and some of the teachers, in order to be able to address them even after the events. New cooperation agreements between companies and schools can also be promoted.
What did your experiences as a student look like with the world of work? Did you have similar initiatives back then?
As I said, I knew pretty early on what I wanted to be. I had my first band when I was 15 and I knew even then that this is what I wanted to do later. You don't learn that from anyone Study or in no apprenticeship, you only learn that by simply trying it out.
As a student I had a few summer jobs – in a record store or in a music shop. In the broadest sense, that also had something to do with what I'm doing today, and above all it appealed to me Fun made. I think the main thing is to look for a job that you enjoy. You're always best at the things you love to do.
How would your career / life path have been if it was "Have a look!" at school?
Who knows? Maybe I would have found anything else? However, I am very happy with what I do and notice every day anew: That is the most important thing. "Look inside!" can set the course - those who are looking for their calling should definitely take this opportunity.
Read text as PDF
Acquire this text as a PDF (only for own use without passing it on according to Terms and conditions): Please send us one after purchase eMail with the desired title supportberufebilder.de, we will then send the PDF to you immediately. You can also purchase text series.
4,99€Buy
Advice on success, goal achievement or marketing
You have Ask round to Career, Recruiting, personal development or increasing reach? Our AI consultant will help you for 5 euros a month – free for book buyers. We offer special ones for other topics IT services
5,00€ / per month Book
Book eCourse on Demand
Up to 30 lessons with 4 learning tasks each + final lesson as a PDF download. Please send us one after purchase eMail with the desired title supportberufebilder.de. Alternatively, we would be happy to put your course together for you or offer you a personal, regular one eMail-Course - all further information!
29,99€Buy
Skate eBook as desired
If our store doesn't offer you your desired topic: We will be happy to put together a book according to your wishes and deliver it in a format of your choice. Please sign us after purchase supportberufebilder.de
79,99€Buy