The overload of People by the Working world is a hotly debated topic. And it doesn't just cause Stressbut also anxiety and depression. A psychiatrist gives 10 common sense tips to get back out of it Crisis to come out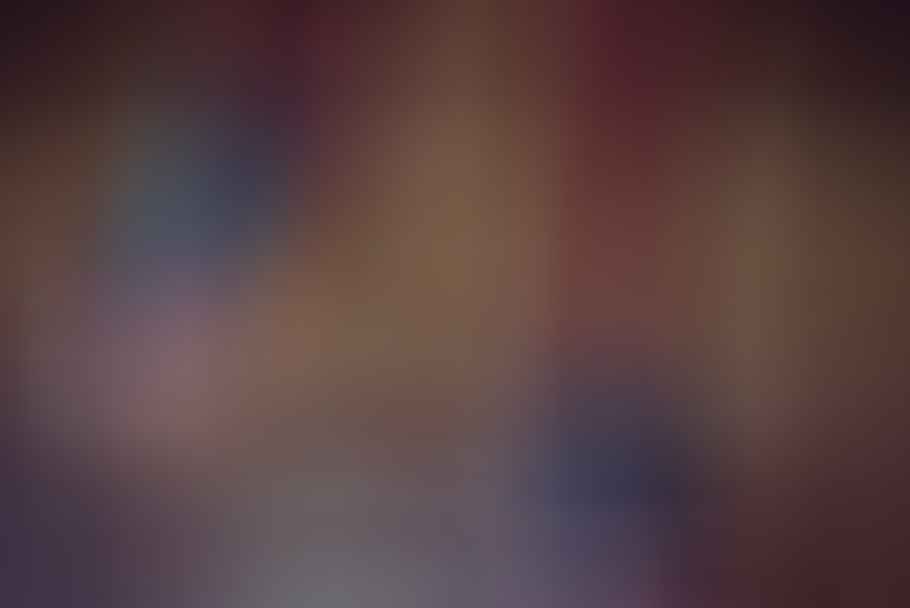 Overwhelmed, stress, fears and depression to burnout
Stress and Burnout are on everyone's lips and from the current discussion about mindfulness, Time management and Work-Life-Balance indispensable. There are countless books and experts who can provide information on this. As a prominent example, Miriam Meckel wrote a book on this subject.
And, as an antithesis, so to speak, there is even the "boreout", ie stress from being under-challenged. Today everyone would probably say: Sure, burnout is a serious illness. Burnout is even recognized as the cause of disability. Now a psychiatrist says: "All rubbish" and simply says: "Talk to your grandma".
Recognized occupational disease or life crises?
So is burnout really a disease? Let's take a closer look at this: The Munich Regional Court, at least, held this view that burnout is an illness. In 2006, it declared burnout a case for occupational disability insurance in a landmark judgment.
A manager whose Insurance initially did not want to pay and after a three-year legal dispute finally won. And anyway. Mental illnesses and nervous stress are considered to be one of the main causes of occupational disability. And such Problems should just be life crises that can perhaps be solved with common sense?
Depression, Stress and Anxiety: Isn't Burnout at All?
Because the chief physician of a large psychiatric hospital in Cologne explains in the Frankfurter Rundschau that burnout does not exist as an illness. He even warned against dramatizing the issue. Rather, people should leave their isolation and seek community. In an interview about his current book "The Falsification of World" says Dr. Manfred Luetz:
"Burnout doesn't exist as a disease. It does not appear at all in the international classification of mental disorders by the World Health Organization. It is a Z category. These are not real diseases, but general life problems. "
Solve life crises, break the vicious circle: seek community
And to solve such problems, says Lütz, you don't have to go to a psychiatrist, but talk to good friends and family members. This is probably the best and easiest way to find isolation and find your way back into the community of like-minded people.
Those affected often have to break out of a vicious circle because they have neglected to maintain personal contacts due to the stress at work. who then lonely and possibly depressed, works even harder to escape those negative feelings. An end is soon no longer in sight.
There has always been constant availability
Lütz theses were of course also in social networks discussed. The psychiatrist received broad approval from Facebook. His answer to the question about the overwhelming demands of people through constant availability is particularly striking - it shows a bit exaggerated how much one can dramatize the topic.
"In the Thirty Years' War, people were available to the Swedes around the clock. It was a lot more uncomfortable. "
10 theses about excessive demands in job and life
But what can you do specifically? The discussions on the subject show that many people find it difficult to take the last step out of isolation and the stress vicious cycle. The psychiatrist also gives tips that I have listed here clearly:
Grandma instead of psychiatrist: Lütz advises to speak to your grandmother or someone with life experience if you have problems with your life. Mature personalities, says Lütz, may not have the theoretical knowledge of a therapist, but they do have more life experience.
Not every crisis is a psychological problem: Today we go to the therapist for every little problem. However, says Lütz, it can only help with mental disorders. In the event of life crises, however, common sense is important. The psychiatrist advises "differentiate".
Avoid transportation to incompetence: According to the Peter principle, every employee tends to rise up to his level of inability. And then he sits incompetently in a post where he is completely unhappy. Nonsense, says Lütz.
Quitting instead of burnout clinic: If overwhelmed by the boss, it is not a burnout clinic that helps, just a dismissal, says the clinic boss.
Not every guru believe: Self-proclaimed gurus often do not know more than anyone with some life experience. Nevertheless, many can be blinded by the pseudo-knowledge.
Not everything can be explained scientifically: Every psychological stimulus can also be explained at the molecular level. But reducing the abundance of human emotions to a few neurotransmitters is naive and unscientific, the scientist says.
Just go for a walk in the forest: If you want to prevent burnout, you should simply switch off and go for a walk in the forest. Or play sports to reduce the stress hormones.
Fall out of the roll more often: In between, you should get out of all the roles that you play in your working life - and be yourself. Even if one or the other might look at you diagonally. But your own peace of mind is worth it.
Don't forget real life: There is a danger that the roles will become part of life and that you will forget yourself and your most basic needs. The real meaning of life, the author warns, is truth and love.
Maintain relationships: Accordingly, Lütz recommends spending more time with his fellow human beings and cultivating relationships. Because many people would forget that because they emulated role models all day long.
Read text as PDF
Acquire this text as a PDF (only for own use without passing it on according to Terms & Conditions): Please send us one after purchase eMail with the desired title supportberufebilder.de, we will then send the PDF to you immediately. You can also purchase text series.
4,99€Buy
Book eCourse on Demand
Up to 30 lessons with 4 learning tasks each + final lesson as a PDF download. Please send us one after purchase eMail with the desired title supportberufebilder.de. Alternatively, we would be happy to put your course together for you or offer you a personal, regular one eMail-Course - all further information!
29,99€Buy
Skate eBook as desired
If our store does not offer you your desired topic: We will be happy to put together a book according to your wishes and deliver it in a format of yours Wahl. Please sign us after purchase supportberufebilder.de
79,99€Buy
Corporate publishing and advice
You want to publish, increase your reach or as an employer Candidate speak to? For these and other topics we offer special Consultant packages (overview) - For example, a personal phone call (price is per hour).
299,00€Buy