With good presentations, a real head cinema is created in the minds of the audience. This shows how important the right visual language is for the success of a lecture.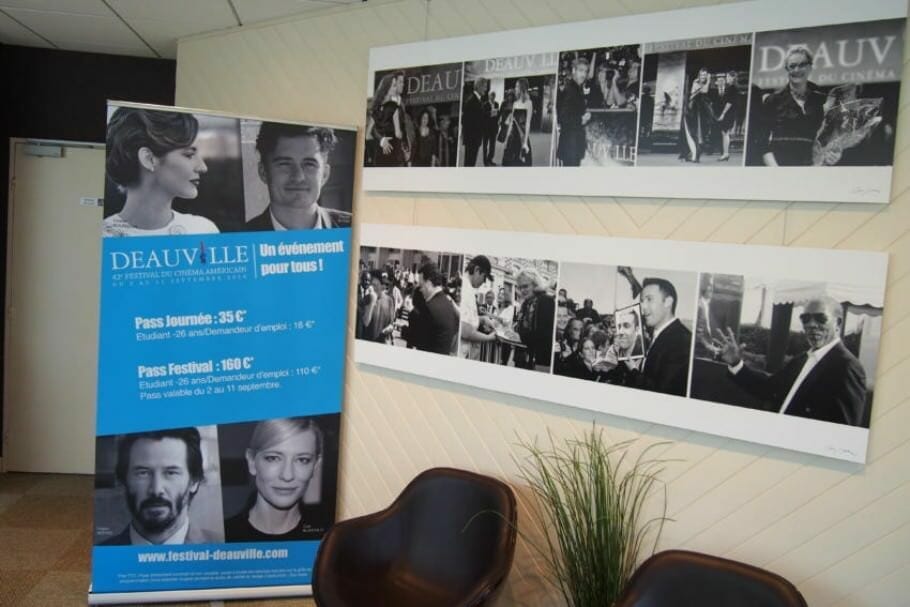 How Picture Language Works
One reason that so many presentations are bad is in the structure and preparation of the presentation. Sure, it's a bit more work to prepare a presentation professionally.
But the usual method fails too often, because it is simply incredibly boring. And what is the usual method now?
How lecturing better not go
The file template is opened in PowerPoint, text bullet-filled bullet points are filled with keywords - or worse, whole sentences. Then a little work on the order, the one or the other product photo or pie chart and that's it.
During the presentation itself, the text is merely read aloud and a little commented. I call that a lesentation. The effect at the lowest level, the success also.
Building and preparing a good speech
But it works better too. Take, for example, the following film scene from a famous film starring Alfred Hitchkock: Cary Grant enters the lobby of a hotel. The head waiter welcomes him by name. He is led to three gentlemen. You have an appointment. Grant is the advertising expert Roger Thornhill. We greet each other politely.
Thornhill looks nervously at his watch. He says that he is annoyed with himself: "I asked my secretary to call my mother, but she can't reach her at home. In the meantime it occurred to me that she is playing bridge with a friend today. "
Focus on visual language during presentations
Meanwhile, a boy calls out a George Kaplan in the lobby. Thornhill turns to the boy. He waves to him. He wants to give up a telegram. The camera pans to two sinister shapes on the edge of the room. One murmurs to the other: "Kaplan". This is how the confusion in Alfred Hitchcock's film "The Invisible Third" begins.
This short scene I have described to you in the picture language. A very effective language for presentations. If you describe something, the language of the picture is more powerful because it stimulates the head cinema. Many of them say in sentences that are too soft, complicated, and have little to do with images.
Like Cary Grant in "The Invisible Third"
Cary Grant, who starred Roger Thornhill in "The Invisible Third" by Alfred Hitchcock, had an appointment with customers in the lobby of the Hotel Palace in New York. These were already there and Thornhill was led to you by a friendly waiter who knew Thornhill by name.
After the men, all dressed in a business look, greeted each other, they sat down. Thornhill looked nervously at his watch, which one of the gentlemen noticed. He asked him about it and Thornhill replied that he was annoyed because he had forgotten ...
Good rhetoric: Away with the subordinate clauses
Such a narrative, which is overshadowed by statements and explanations, is hard to comprehend. The listener is more concerned with understanding the contexts, than having time, creating images in the head. This applies in particular to spoken text, since the possibility of reading a sentence again does not exist.
So if you tell stories or describe something in your presentation, use visual language. You only describe what you can see, hear and feel, interpretations or assumptions are omitted or arise from the description. Formulate in the present tense, even if the events happened earlier. To emphasize the time, use it: "Yesterday, I'm going ..."
Speak effectively: keep it short
Imagine they are a camera and can only play back what they see and hear. And only what is important. Just as the gentlemen are dressed does nothing to the point. When it comes to your feelings, it is even better to show them than to describe them.
Keep the sentences very short, shorter than usual. Set a lot of speech pauses so your audience has time to put your words together into a head cinema. If someone speaks in the story, preferably use the literal speech, perhaps even with a slightly different voice, body, and gesture.
The optimal speech: The entrance is important!
With picture language you create head cinema and thus stimulate the imagination of your listeners. So I have in the first version, the indication of which movie is, put to the end. In the second, worse version in an infinitely long subordinate clause of the first sentence.
A helpful method if you want your participants to remember as much as possible from your presentation - isn't it? At your next lecture, think about doing the same.
Read text as PDF
Acquire this text as a PDF (only for own use without passing it on according to Terms & Conditions): Please send us one after purchase eMail with the desired title supportberufebilder.de, we will then send the PDF to you immediately. You can also purchase text series.
4,99€Buy
Book eCourse on Demand
Up to 30 lessons with 4 learning tasks each + final lesson as a PDF download. Please send us one after purchase eMail with the desired title supportberufebilder.de. Alternatively, we would be happy to put your course together for you or offer you a personal, regular one eMail-Course - all further information!
29,99€Buy
Skate eBook as desired
If our store doesn't offer you your desired topic: We will be happy to put together a book according to your wishes and deliver it in a format of your choice. Please sign us after purchase supportberufebilder.de
79,99€Buy
Corporate publishing and advice
Do you want to publish, increase your reach or address applicants as an employer? We offer specials for these and other topics Consultant packages (overview) - For example, a personal phone call (price is per hour).
299,00€Buy