The cliché goes: "Women are interested in fashion, hairstyle, diets and relationships. Men for salary, business, status, influence. "Unfortunately, there is a lot of truth about it. And everyone gets what they're interested in.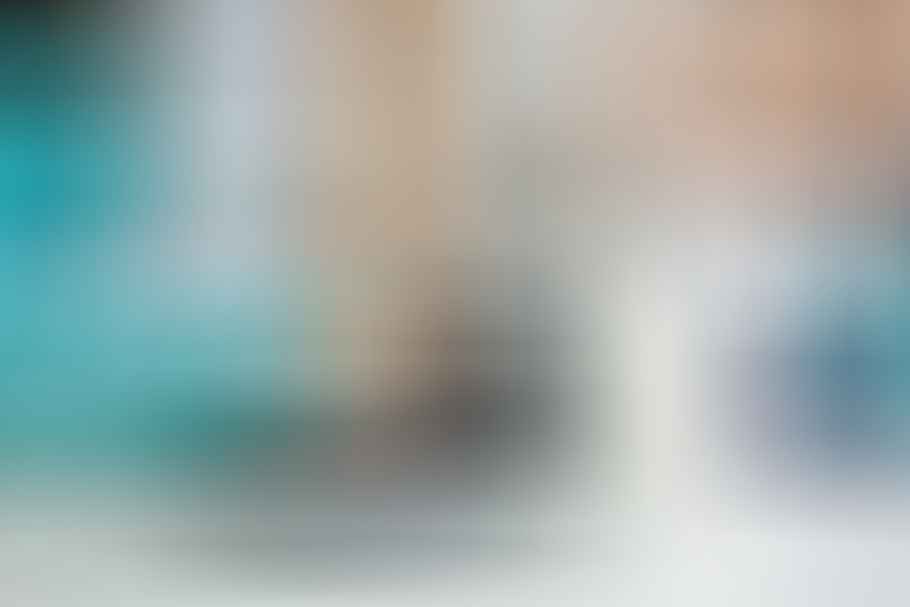 The desire for more salary: The right arguments count
Have you thought about a raise? The desire for more salary raises many questions. For example, have you applied for a new job with a new employer and your desired salary seems too high? How do you get the best salary? How can you negotiate your existing salary higher? How can you increase your own income significantly?
Anyone looking to get a higher salary or find a better paying job shouldn't just talk about their qualifications. Salary negotiations are a real fight and you need to have the right arguments ready when approaching your superiors with a desire to negotiate.
Financial education is important
If you want to approach the topic of salary negotiations strategically and make financial progress, you should further education!
This means reading technical literature, acquiring specialist knowledge in a specific area of ​​responsibility. And they should talk about it! Because this way, you show that you are doing more than others and competent employees are indispensable for a company.
Break through the glass ceiling
We often hear and read about the "glass ceiling" topic, especially from women. This can symbolize the considerable mental problems that many people have with the topic of salary negotiations.
Tip: Text as PDF (please read the instructions!) or to this text complete eCourse or series Download. Actions or news via Newsletter!
Breaking through this so-called glass ceiling is difficult because there are so many factors that can hold you back, such as a lack of self-confidence or an inability to speak English, for example. And this self-doubt is then transported to the outside world.
Personal development leads to higher salaries
In general, the mental aspect of the desire for more salary should not be underestimated, because those who develop further will also have more financial success. Are you looking for a way to realize your career potential? Set off to find new ways to make your objectives to reach?
All of these questions lead to answers. The answers you have been looking for to help you make the right decisions, overcome all obstacles and live your life the way you have always wanted. And when you have found the answer for yourself, you can communicate it convincingly in the salary interview.
Success story
Unfortunately, dedicated employees are also masters of self-criticism: they look at their weaknesses and overlook their performance. Therefore, they often do not come into the situation to confidently report on their good performance. Because you have to know your strengths well in order to be able to lead salary negotiations properly.
A kind of diary helps here, in which you can enter your successes and achievements in minute detail over a period of months. You can do that in the salary interview Manager that is to say exactly when to pay for the Company E.g. won a new customer or reduced costs.
Make good marketing
Marketing - nowadays that means being there for the customer at all times. But: whatever is available quickly becomes uninteresting. And you quickly give the impression that you "need it". That is what the Canadian singer Bryan Adams thought, for example.
He toured a few years ago (without Payment) through Europe and plays in mini halls of large metropolises. The tickets could not be bought, they were raffled off. Sense the thing: Adams wanted his new album apply.
And: The fact that the maps were difficult to access makes it particularly interesting. A good marketing idea that you can get inspired to apply. It also applies to the strategy: Do you want to apply something, make yourself rare!
Research industry standard salary
Note: Not every employer can give each individual employee their own (remuneration)Politics allow and often has to use standard tariff values ​​as a basis for its fee agreements.
Is your desired salary appropriate or perhaps too high compared to these tariffs? Research fees customary in the industry and argue them accordingly.

Negotiate negotiations for arguing
If you want to be successful in negotiating, you should prepare well and make the right arguments. Let's begin with the question of how one should not argue in the content negotiations: Namely not whine.
Because arguments like "The cost of living have risen", "The children cost so much" or "I just can't get by with the money" do not convince a boss. Also no comparisons with colleagues. And also no "Actually, I would have earned a little more salary". But what to do
How to negotiate correctly!
If you want more money, you have to quantify this in Euro and per cent and, if necessary, justify how it comes to this sum. Best to name more than you want to have, so that there is room for negotiation.
In addition, you should, even if it is in the frenzy of joy, that anything at all, never accept the first offer - a little more is always in it.
And under no circumstances should you specify a range, something like "I had imagined from ... to ... euros". Because then the boss will start with your lowest salary expectation and you have to negotiate at the lower limit!
Buy text as PDF
Acquire this text as a PDF (only for own use without passing it on according to Terms & Conditions): Please send us an eMail with the desired title to support [at] berufebilder.de, we will then send the PDF to you immediately. You can also purchase text series.
3,99 €Book now
Find out more - our books on the subject
Or for a little more directly buy a whole book or eCourse on this topic, read on. Here you will find a suitable selection.
Buy eCourse on Demand
Up to 30 lessons with 4 learning tasks each + final lesson as a PDF download. Please send us an eMail with the desired title to support [at] berufebilder.de. Alternatively, we would be happy to put your course together for you or offer you a personal, regular one eMail-Course - all further information!
19,99 €Book now