Founders are in a quandary – everyone Energy will on that Company aligned, there is hardly any time for anything else. However, entrepreneurs should also urgently take care of their own financial planning including investments. Here's how.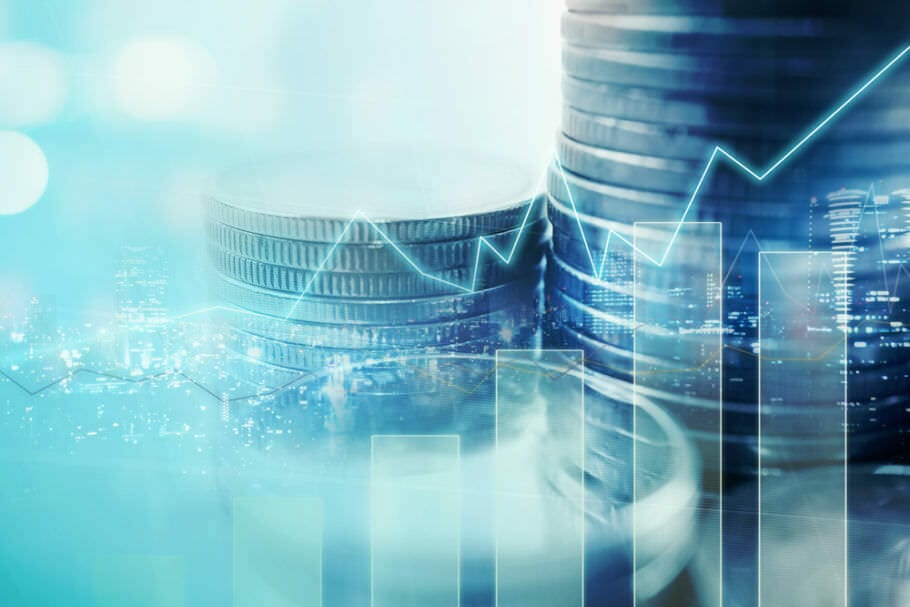 The first year is critical
The own Finance? At some point you will take care of it. Not on the to-do list for now. It might not be that big for the first year of your self-employment Problemthat financial planning falls by the wayside as long as the livelihood is secured.
But after that it gets critical. Many entrepreneur get used to feeling their own finances as a nuisance and limit this topic to the necessary tax return. Do you recognize yourself?
This is how successful entrepreneurs act!
The books on the subject (advertising)
Successful entrepreneurs act differently. They take care of the company AND their finances. You don't just know the operational ones expenditure, but also the private ones. They know how high the private emergency reserve is and from what they will pay the next tax prepayment.
With this Deselect know your investment options and take advantage of investment opportunities. Successful entrepreneurs don't put their entire fortune into the company (at least after the start-up phase :-), but make it through facilities risk balancing in other areas. They generate a cash flow that is independent of their use.
Specifically: keep a budget book
So I want to persuade you to do something completely old-fashioned: keep a household book!
Yes, you shake with that Head or can't help but smile. That's okay, but keep a budget. It is imperative that you know your numbers, not only in the company but also in your private life. This is the only way you will know what your contingency reserve needs to be and what your long-term "minimum profit" needs to be for the company to pay you (and your Family) carries.
And so it goes:
Discounts for your success (advertising)!
Think about whether you want to note your expenses by hand, by Excel, by computer program. I have clients who use a large blackboard in the kitchen for notes. Take your time and look at the different options.
Collect receipts from the first of the next month. All receipts! Also the receipts from the cappuccino during lunch break, a visit to the beer garden and from the butcher. Every sum, no matter how small, is now noted.
Enter your receipts in your list once a week. There you clustered the expenses, often by "groceries", "car"; "Clothing", "rent", "additional costs", "insurance", etc. Seminar participants tell me that after a few weeks they have developed their own division.
At the end of the month you take stock. Make a clear note of which sums you needed for which rubric. You notice that there are a few months, such as January 1, when insurance companies make a disproportionate impact.
After a quarter of a year, a first representative statement about your needs is possible. The annual view will of course then further refine this.
Keeping costs under control
Founders and small earners should be above all one thing – stingy. Every expense must be well thought out, because that Money is particularly scarce for them. It doesn't have to be the fully automatic coffee machine, Grandma Erna's coffee machine will do the trick.
But Fun aside - I mean that quite seriously. Experience has shown that his Costs very well under control who controls his expenses. Even if that sounds banal and boring at first - after all, who likes to be considered a stingy bourgeois? But: A cent saved is a cent earned! Therefore, the following applies: Every document, no matter how small it is, should be checked carefully. Can the expense be tax deductible? Is it really necessary? Can you save something with discounts?
Cluster expenses
You should place your expenses in certain areas (similar to the tax) to cluster them quickly over the course of the year and in a year-on-year comparison. If you have an overview, you can see more quickly which expenses are really necessary - and which can be avoided.
For example, if the postage expenses have risen sharply: maybe it was a marketing campaign for that Boy Company? Was it worth it? Or if the toner cartridges are changed every month - maybe it's worth going to a cheap printer for flyers and the like.
Refrain from luxury - even if it hurts
Finally, it is important to forego unnecessary luxury. For example, I basically travel by train, 2nd class. I will keep it that way, because why should I pay twice as much for a little more comfort?
Most of the time this is totally in Order. But sometimes not, for example when the neighbor has eaten liver sausage sandwiches or garlic and has been on the phone for three hours. Or when the train is totally overcrowded. Then I'm already annoyed at the moment - but my wallet thanked me.
Investment for founders
As a result, you will act financially more consciously. "In-between expenses" will decrease. And you know what it is all about in the future - to cover this need with your company profit. But financial planning is only the first step. Because then you should also take care of the topic of investment.
After all, start-ups and entrepreneurs want and should invest their money well. One possibility: overnight money or fixed deposit accounts. However, this is not as easy as you should think. I keep seeing how difficult it is to find ordinary overnight and fixed deposit terms for the self-employed.
Equity fund for entrepreneurs
Equity funds can Alternatives be - if you pay attention to the front-end load. If you are not only looking for short-term investments, but also longer-term investments for your business assets, you probably will fast end up in equity funds. As a self-employed person, you have no disadvantages here.
You can optimize the costs if you keep your deposit with a direct bank (this is done by CortalConsors, for example). Then the purchase costs are low per se. In many cases, you can also buy funds that have a sales charge on the stock exchange.
Attention with the sales charge
Then only the normal fees for securities purchases are incurred (and these are capped at direct banks, not simply as a percentage of the purchase value) instead of up to 5,5% front-end load. With an investment sum of 10.000 euros, that's it light 500 euros saved.
For your private money, of course, it works the same way, only that you can choose from the full range of direct banks and not only among those who are so gracious to keep business accounts and custody accounts.
Read text as PDF
Acquire this text as a PDF (only for own use without passing it on according to Terms and conditions): Please send us one after purchase eMail with the desired title supportberufebilder.de, we will then send the PDF to you immediately. You can also purchase text series.
4,99€Buy
Advice on success, goal achievement or marketing
You have Ask about career, Recruiting, personal development or increasing reach? Our AIAdviser helps you for 5 euros a month – free for book buyers. We offer special ones for other topics IT services
5,00€ / per month Book
Book eCourse on Demand
Up to 30 lessons with 4 learning tasks each + final lesson as a PDF download. Please send us one after purchase eMail with the desired title supportberufebilder.de. Alternatively, we would be happy to put your course together for you or offer you a personal, regular one eMail-Course - all further information!
29,99€Buy
Skate eBook as desired
If our store does not offer you your desired topic: We will be happy to put together a book according to your wishes and deliver it in a format of yours Choice. Please sign us after purchase supportberufebilder.de
79,99€Buy