High school seniors are spoiled for choice Choice: Vocational Training, Study or even both at the same time? The latter corresponds to the dual course of study, which combines a university degree with longer practical phases. sounds useful, but is not always the best choice.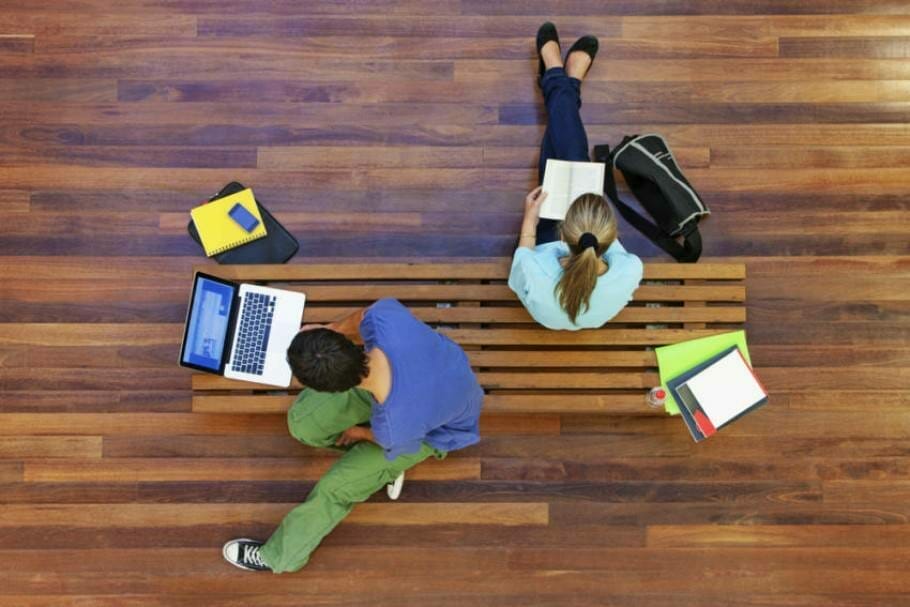 Training remuneration simplifies funding
A dual course of study is intended to help avoid the "practice shock" that often occurs when starting a career. But despite the sensible Combination of practical work and theoretical Basics this form of training is not always the best choice.
To the undisputed Advantages of the dual study includes the high level of practical relevance: After the study phase, what you have learned can be used Reset im Corporate applied and thereby deepened. Unlike a full-time university degree, students can get an early impression of the work life in the intended Job gain.
Financial benefits
The books on the subject (advertising)
In addition, dual students as well as trainees receive one Compensation between 500 and 1.000 Euro monthly lies. Even if these amounts are not always for a complete Financing of subsistence, the gap is comparatively small.
Those who are studying full-time and who do not have the right to receive support under the BAföG must, on the other hand, have to make a side job or live a financing of their parents. According to a survey, however, about half of all dual students can fully support their livelihood from the training remuneration.
More and more study courses can be studied dually
A disadvantage of the dual study is the fact that the high practice reference makes the scientific work in the background. If the Bachelor is to pursue an academic career, work in the university or an entry into the research, a conventional university study is the better choice.
However, the selection in courses that can be completed as dual studies. Previously, all professions in the field of engineering and business administration were in demand, but now that's enough Spectrum of study courses, as the IUBH shows: Social work, tourism or health management can also be studied as part of this type of training. Anyone who wants to start a career in one of these anyway Industries planning should definitely consider the dual study program.
Much practice - and little holiday
Discounts for your success (advertising)!
One of the disadvantages of the dual study program is, however, the comparatively high workload. Unlike full-time students, there is no semester breaks.
The lecture-free time is mostly used for the practical phases in the enterprise - for days off then leave must be taken, as it is common practice in the professional life. Unlike usual for ordinary workers, it is not uncommon to learn after-work time for upcoming exams.
Different forms of dual study
In this context, however, it makes sense to differentiate between different forms of dual study: the integrated study program combines the Bachelor's degree program with a complete vocational qualification. Consequently, in addition to the practical phase and studies, a lot of time has to be invested in the vocational school - in the end there is also an IHK examination as well as after an apprenticeship.
The practice-integrated course, in which simple practical phases are combined with the bachelor's degree, is a little less work-intensive. Anyone who decides on the dual study program and sticks it out to the end can look forward to brilliant job prospects. The companies have a lot of work and Money invested in the training of these graduates, in almost all cases they are then employed permanently. The already low unemployment rate of 2,5 percent among university graduates is likely to be significantly lower for dual degree graduates.
Read text as PDF
Acquire this text as a PDF (only for own use without passing it on according to Terms and conditions): Please send us one after purchase eMail with the desired title supportberufebilder.de, we will then send the PDF to you immediately. You can also purchase text series.
4,99€Buy
Advice on success, goal achievement or marketing
You have Ask round to Career, Recruiting, personal development or increasing reach? Our AI consultant will help you for 5 euros a month – free for book buyers. We offer special ones for other topics IT services
5,00€ / per month Book
Book eCourse on Demand
Up to 30 lessons with 4 learning tasks each + final lesson as a PDF download. Please send us one after purchase eMail with the desired title supportberufebilder.de. Alternatively, we would be happy to put your course together for you or offer you a personal, regular one eMail-Course - all further information!
29,99€Buy
Skate eBook as desired
If our store doesn't offer you your desired topic: We will be happy to put together a book according to your wishes and deliver it in a format of your choice. Please sign us after purchase supportberufebilder.de
79,99€Buy