We all want to eat healthier and live. Therefore, the topic of organic farming is becoming increasingly important. The hour of organic farmers.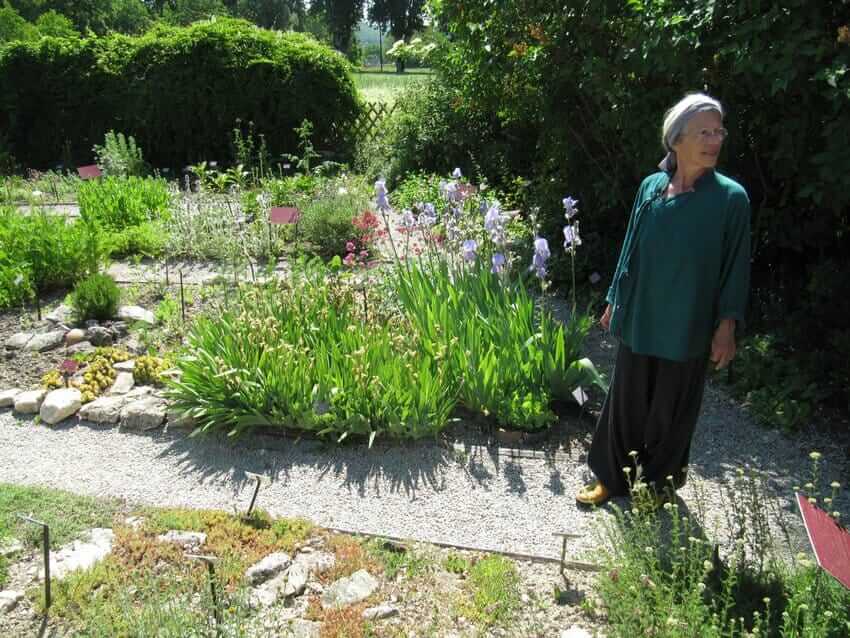 Organic farmers: World-foreign idealists?
Lots of nature, little chemistry - until now, organic farmers have been seen primarily as unworldly idealists. Because while conventional farmers are primarily concerned with generating the highest possible agricultural yields in order to generate corresponding profits, organic farmers have a different one Objective: Sustainability.
In ecological or organic farming, the focus is on the use of resources, taking into account the cycle of materials and nature. By resorting to natural regulatory mechanisms, the replacement of natural by artificial Capital largely prevented or reversed. Detailed guidelines guarantee the implementation of the principles and specify minimum standards for the production and processing of organic products.
The core idea of ​​organic farming
The books on the subject (advertising)
The original core ideas of organic farming are Idea of self-sufficiency and the preservation of farming traditions: quite a few people think of organic farmers Peoplewho heat with firewood, drink spring water and only grow for their own needs - and who also eat food on the side sell.
But the image of the classic self-sufficient, who only from the Hand lives in the mouth is no longer true: organic farmers have long been making the same profits as their conventional colleagues. This is confirmed by a Europe-wide study by the Braunschweig Federal Research Center for Agriculture. Because many organic farmers are now marketing their work very skilfully: whether you sell your harvest directly sell or offer agritourism.
What distinguishes organic farmers from normal farmers?
At the same time, organic farmers are first and foremost farmers like everyone else: taking into account climatic conditions, they largely decide for themselves whether and which animals they keep and which crops they grow. It produces a variety of vegetable products such as cereals, pulses, potatoes, including vegetables, hops and herbs.
In addition, organic farmers also look after farm animals such as cows, pigs, sheep or chickens. The animals must be cared for every day of the year. Working early and working in any weather - even on weekends - are typical. Especially when harvesting, when animals are ill or when animals are born, farmers do additional work.
By hand or machine?
Discounts for your success (advertising)!
However, organic farmers do not do everything by hand, but also use agricultural machinery and equipment that they have to maintain and repair. Proofs and bookkeeping as well as billing are done as with other entrepreneurs on modern computers.
The difference to conventional farmers is that organic farmers pay particular attention to animal welfare. The animals are fed as far as possible with feed from their own organic farm.
Energy efficient and with environmental standards
In addition, an organic farmer does not fertilize at all light soluble mineral fertilizers, but with nitrogenous plants (legumes), which are plowed in as green manure, with processed manure and with heavily diluted liquid manure and with compost. This leads to energy savings of between 20 and 60 percent, which means that 40 to 60 percent less carbon dioxide (CO2) is emitted.
In addition, organic farmers also ensure the preservation of the environment: they fight weeds only in a natural way, tear it z. B. by hand, chop it with the Hackhäufler or kill weed seedlings with a flame. Organic farmers use organic material such as nettle manure, tansy extracts as pesticides for crop protection. They also carry out forestry work, planting hedges between the fields, providing shelter for birds and other beneficial animals and avoiding wind erosion.
In order to work in harmony with nature, to plan the crop rotation exactly (multi-field farming). The same plant species will be grown again on the same field in five years at the earliest. Wild animals find more favorable living conditions in the ecologically managed fields and rare wild herbs are also often found here.
Latest scientific findings
In addition, organic farmers use the latest scientific knowledge, because they need to know a lot about the nature of the soil, the plants and the animals and also know the impact of ecosystems. Then they stop working and have to constantly think about it. Only then can they act in harmony with nature.
The Federal Association of Natural Foods Natural Products (BNN) Production and Trade e. V. represents the interests of the organic food industry on a political and economic level, participates in the design of international and national legislative projects and adopts quality guidelines for the organic food trade.
Environmentally and socially acceptable travel on the rise
Organic farmers also benefit from the trend towards environmentally and socially responsible travel. Because a new worldwide travel luxury has spread on this market, the exclusivity, special nature experiences, Education and eco-responsibility combined.
Even Mallorca, the symbol of cheap and package tourism, has long since recognized the signs of the times and, with appropriate measures, endeavors to establish the island as an increasingly exclusive destination. By the way: futurologist Eike Wenzel has already said that in this interview.
Green organizer with updraft
The forum anders Reisen eV is an association of around 130 tour operators who are committed to sustainable tourism. And it reports:
With an average increase in turnover of 11%, the green organizers were lagging behind clear above the cut of the rest Industry. According to an analysis published in December 2010 by the tourism trade magazine fvw, this was only 10% for tour operators of a comparable size (<1,2 million euros).
Hiking as a traveling companion
The desire for social compatibility and sustainability, however, entails even more trends: more and more people want to experience country, people and nature directly - for example on foot. And to find yourself. TV comedian Harpe Kerkeling has done it.
Wanderlustige today can choose from a wide range of hiking and nature tours with more or less spiritual content: From the pilgrimage trip to Assisi about the Hermitage on time in Sinai to participation in spiritual rituals of the Hopi Indians.
Get to know the country and its people
The EcoCamp in Patagonia, Chile, rekindles the nomadic tradition of the indigenous peoples: the focus is on daily excursions that introduce to the customs, diets etc. of the nomads.
The Navajo Indians in the US offer numerous tours to special destinations, such as the 300 meter high monoliths or the former cave dwellings of the Anasazi Indians.
Regional customs and customs
But there is also a more tranquil way: Not far from Forcalquier in the French Alpes-de-Haute-Provence, the priory of Salagon and its gardens with around 2000 plant species invite you to relax. The system now houses the Ethnobotanical Museum of Haute-Provence.
Its goal is to reconstruct and preserve the historical flora of the region. The Garden of Fragrances, for example, entices with all sorts of aromas and a tour of the medieval garden demonstrates what our flora looked like before the discovery of America. A special feature is the garden with plants from Haute Provence: to create it, you did it yourself Reset of the local population (see photo).
Working instead of lounging
But would you prefer to be active? There are also travel deals that are a mix of volunteer and leisure activities. Such trips are no longer offered only by dedicated NGOs and NPOs, but also by commercially operating travel providers, such as the English tour operator i-to-i or the major supplier TUI.
The Association for Voluntary Work in South Tyrol places volunteer helpers with South Tyrolean mountain farmers who are in need. The assignments are agreed individually. Minimum duration: one week. Apart from the arrival there are no costs Costs.
Wine, woman and song?
Harvest workers in viticulture are almost a tradition. In any case, tourism providers throughout Germany are beginning to create extensive packages to tackle the drudgery in the vineyard.
The wine wellness weekend in the Tuscany thermal baths in Bad Sulza begins in the East German town of Wingert Saale-Unstrut. The harvest starts the next day after a champagne breakfast. The Badehaus Bad Bibra rewards the weekend winegrowers with a massage.
The holistic organic journey
If that's too exciting for you: Demeter-Reisen also offers an all-inclusive organic vacation. As a rule, a Demeter cook comes along on the trips, who not only cooks biodynamically, but also passes on nutritional and cooking tips to the participants.
In addition, an ecologically guided farm is visited on every trip. The accommodations are of course family-run, the groups limited to a maximum of 20 participants.
Prerequisites, education and training
Even if you don't have to meet any formal requirements to become an organic farmer: A solid is required for successful work in agriculture Vocational Training necessary. Either you do a three-year apprenticeship as a farmer. In organic farms you also learn the special requirements of organic farming.
Or you decide to take the more scientific path and study at one University or technical college. There are various courses, some of which specialize in organic farming. In both Austria and Switzerland, organic farming is a state-recognized additional qualification for the profession of farmer. Further information is available from the German Farmers' Association.
Formalities at the start-up in brief
In order to become self-employed as an organic farmer, you need your own farm. In addition, you must be in the municipal/municipal office where you hold your Office or your place of business will have, register a trade. The regulatory office is responsible here, some municipal administrations also have their own trade office. You can register your business in person or in writing.
A one-time registration fee of 15 to 50 euros must be paid (varies from municipality to municipality). Traders have to pay trade tax from a profit of 24.500 euros a year, from one Turnover of 500.000 euros a year or 50.000 euros in profit balance sheets draw up and immediately become a compulsory member of the IHK. The trade or regulatory office forwards the business registration to other bodies such as the tax office, the chamber of industry and commerce, the register court and the trade association.
Since the EC Organic Regulation came into force in 1991, organic farmers have had to farm and produce according to at least these recognized ecological guidelines. Interesting for Founder is also the Federal Program for Organic Farming (BÖL) of the Federal Ministry of Food, Agriculture and Consumer Protection (BMELV) to support organic farming (http://www.bundesprogramm-oekolandbau.de)
opportunities
The market for organic food is one of the few growth segments in the German food market with annual growth of 1-5 percent. As the demand for organically grown products will continue to increase, the Job but at the same time requires a good deal of commitment, expertise and idealism, which leads to a relaxed competitive situation, the chances are good.
Many organic farmers have joined together in various cultivation associations as in the Federal Republic of Germany z. B. Bioland, Demeter, Naturland, Gäa e. V. or Biopark, which additionally guarantees product safety to consumers through their more stringent regulations and controls compared to EU legislation. In Switzerland, Bio Suisse is the largest cultivation association, in Austria Bio Austria.
Read text as PDF
Acquire this text as a PDF (only for own use without passing it on according to Terms and conditions): Please send us one after purchase eMail with the desired title supportberufebilder.de, we will then send the PDF to you immediately. You can also purchase text series.
4,99€Buy
Advice on success, goal achievement or marketing
You have Ask round to Career, Recruiting, personal development or increasing reach? Our AI consultant will help you for 5 euros a month – free for book buyers. We offer special ones for other topics IT services
5,00€ / per month Book
Book eCourse on Demand
Up to 30 lessons with 4 learning tasks each + final lesson as a PDF download. Please send us one after purchase eMail with the desired title supportberufebilder.de. Alternatively, we would be happy to put your course together for you or offer you a personal, regular one eMail-Course - all further information!
29,99€Buy
Skate eBook as desired
If our store does not offer you your desired topic: We will be happy to put together a book according to your wishes and deliver it in a format of yours Choice. Please sign us after purchase supportberufebilder.de
79,99€Buy