In each Society There are laws and also unwritten ones Regulatethat everyone should follow. But success and Innovation often arise from breaking these rules.
Breaking the rules means more room for innovation
It is generally considered difficult in our World successfully to be. Especially if you're not good at following rules. After all, following the rules is a guarantee of success. Groucho Marx has this beautiful quote: "The only thing worse than being governed by rules is that you never know what rules those rules are." With this, Marx gets to the heart of what the real secret of success looks like: If you don't want to fail, you'd do well to know the unwritten rules - and to skilfully break them. Being successful means breaking the rules. Success means breaking the rules.
PeoplePeople who grew up in a culture of rules and therefore learned to follow them instinctively tend to see rules as the only way of life. There are not many people who dare to question this. But there is a kind of person who doesn't follow rules in the first place. Especially if they don't think rules can help you at all. It is not uncommon for these people to be mentally disturbed in some way. However, they are often exceptionally creative and innovative.
Breaking the rules between Innovaton and the madhouse
The books on the subject (advertising)
Elon Musk is a good, albeit controversial, example of this: The Asperger's autistic is a slick and talented entrepreneur with a brilliant PRStrategy, which consists in the narrative of changing transportation as we know it. His mission statement for Tesla Motors, whatever one might think of it, sounds visionary and has captivated many people: to create nothing less than "sustainable energy infrastructure" and "accelerate the world's transition to sustainable transportation". Target Musk.
Musk's narrative is not only about making electric vehicles more efficient and environmentally friendly, but also about making cars and transport infrastructure more sustainable and efficient overall. But where there is light, there is also shadow, as is well known: Musk repeatedly falls through mental problems Behavior for example towards his Employees up and sometimes gallops, as in the case of the takeover of Twitter.
Some rules are made to be broken
But you don't necessarily have to be Elon Musk to skilfully break the rules. And you don't always have to roll up and disrupt an entire industry from the back. Sometimes it's enough to break your own rules to get used to them Pattern to leave and innovate.
There are so many rules in life, but no one seems to be able to follow them. Whether it's rules for driving speeds, the minimum amount of time you should spend playing video games, or the exact amount of calories you should eat each day, we all break the rules. As a society, we are too busy following rules and forgetting that we should break them too. For example, here are my favorite productivity rules I've broken:
Don't waste time on Facebook.
Don't waste time on the news.
Don't waste time on marketing.
Don't waste time on email marketing.
Don't waste time talking to friends.
Don't waste time retweeting.
Don't waste time on marketing research.
Don't waste time with meetings.
Don't waste time on YouTube.
Don't waste time with Spotify.
Don't waste time on Twitter.
Don't waste time thinking about your finances.
You can see from this deliberately ironic list how pointless some rules really are and that it is worth thinking about them again. Because of course one likes to deal with the Internet or even keep friends from productive work - but it is precisely this type of activity that gives us pleasure or provides new inspiration and thus new ones creativity only allows to arise.
Rules are just guidelines
Discounts for your success (advertising)!
Of course, many rules were created with the aim of keeping people out of trouble with the law. Others are there for our own good. This is the case with most rules. Oddly enough, some rules are meant to be broken. Therefore: Think outside the box and break such rules. Break those kinds of rules and do whatever you want. Breaking the rules in such cases can only do good.
Yes, rules are rules, but they are just guidelines. They are often too rigid to allow for innovation and flexibility. Not infrequently they are even outdated and have to be broken because the world has moved on. A good example of this is the cultural sector, which in principle is one of the first candidates for subsidies in Germany. One almost gets the impression that culture is hardly conceivable without state funding. In Ireland I have now found a resourceful counter-example that shows: There is another way. By skillfully using a few Industries- breaks rules.
The underground museum breaking the rules
The Little Museum is Dublin's only city museum and was created in a kind of rebellious act: it's only a few years old but attracts 80.000 visitors a year. It houses treasures from the city's contemporary history on three floors - from the sofa to the Trabi, which played an important role in a U2 video.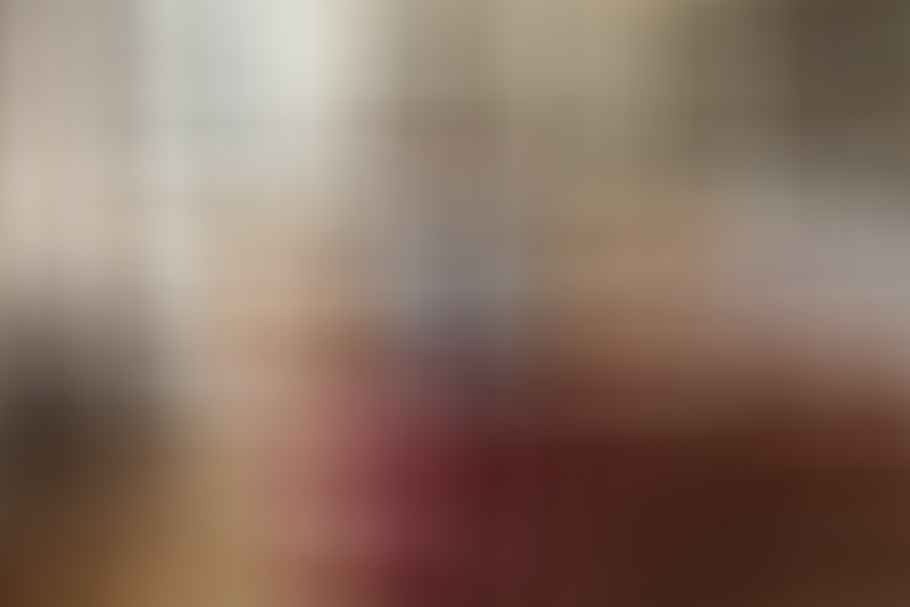 The motto according to which the composer Simon O'Connor, today the museum curator, and the writer Trevor Withe, today the director, founded the museum: remain as independent as possible and no Money spend. Like many artists and designers on the island, they benefited from the recession. "The building on Stephens Green in the center of Dublin belonged to the city and was empty at the time – we took over two rooms and then the whole building," says curator Simon with a grin.
The exhibits, most of which date from the 20th century, found their way into the museum free of charge: "We launched a call for exhibits in the media and got a lot of encouragement," he reports. This has also made the museum very well known - another secret of their success: you Network is very large, reaching into important positions in the city. That's why Simon has little Anxietythat the building could be taken away from him again: "We involved the right people. And the city understood that this is actually where we do their job, because Dublin didn't have a city museum before," says the curator.
Against all industry rules
In the Little Museum, another crucial point works differently than in the stiff, unapproachable and so-called established cultural establishment: the two Founder only pursue their original artistic activity on the side, the museum has long been a full-time job. It's the original Conceptwho that Projects successful: Visitors can not only look at the exhibits, but also use them and, for example, sit on the sofas, drink tea or read the old books. From the start, we wanted the museum to be a place where people could meet," explains Simon. This is a completely different approach than the elite industry otherwise takes.
And it is the proximity to the people that pays off: The Financing comes from entrance fees, but not only: "We get a little support from the Department of Art, have supporting members, organize readings and concerts and rent the rooms for company events," says Simon and explains: "Our advantage is that we can do what we want. A state museum would not have these freedoms." Yes, of course, one or the other will object that the Little Museum also receives a certain amount of government funding. But what I liked about the project was that the makers didn't first look around for financing, but simply got started with little funding but a lot of social impact - an attitude that I found in many German start-ups, especially in the cultural sector little going on.
Break rules concretely in 5 steps
The project shows how rule-breaking works step by step: we choose a path for which we may not be suitable. We decide us against what society sees as the right path. We choose to turn against our parents, our teachers, our colleagues, and our friends. In fact, we often prepare ourselves for failure. However, we still choose to do things our way, and sometimes we succeed. And sometimes we fail.
Specifically, you can use this simple steps follow – a procedure that arguably Elon Musk and the founders of the Little Museum also used:
Find a rule that doesn't work
Look for a better way that works
Implement a better way
Gather support for this better way
Adapt the rules to the new situation.
Conclusion: Questioning the rules for a better future
In conclusion, I would like to say that sometimes the most important thing is to forget existing rules. Especially in relation to social change does this mean that if there are no rules, we can learn to do things in a new, different, better way. We can and must rethink and rewrite the rules for social coexistence for the future.
Also, always remember that breaking rules can help you keep theirs Set to reach. With this freedom we can be more creative and effective. Non-conformity is crucial when it comes to doing something better, as is the desire to achieve or not to be idle. Consciously questioning rules is important in our society, because it helps us to master upcoming challenges.
Read text as PDF
Acquire this text as a PDF (only for own use without passing it on according to Terms and conditions): Please send us one after purchase eMail with the desired title supportberufebilder.de, we will then send the PDF to you immediately. You can also purchase text series.
4,99€Buy
Advice on success, goal achievement or marketing
You have Ask round to Career, Recruiting, personal development or increasing reach? Our AI consultant will help you for 5 euros a month – free for book buyers. We offer special ones for other topics IT services
5,00€ / per month Book
Book eCourse on Demand
Up to 30 lessons with 4 learning tasks each + final lesson as a PDF download. Please send us one after purchase eMail with the desired title supportberufebilder.de. Alternatively, we would be happy to put your course together for you or offer you a personal, regular one eMail-Course - all further information!
29,99€Buy
Skate eBook as desired
If our store does not offer you your desired topic: We will be happy to put together a book according to your wishes and deliver it in a format of yours Choice. Please sign us after purchase supportberufebilder.de
79,99€Buy