Resource-saving work is the trend. But this is not only interesting from an ecological point of view, but also affects our labor productivity. Approaches to how sustainability can be transferred from environmental protection to our way of working.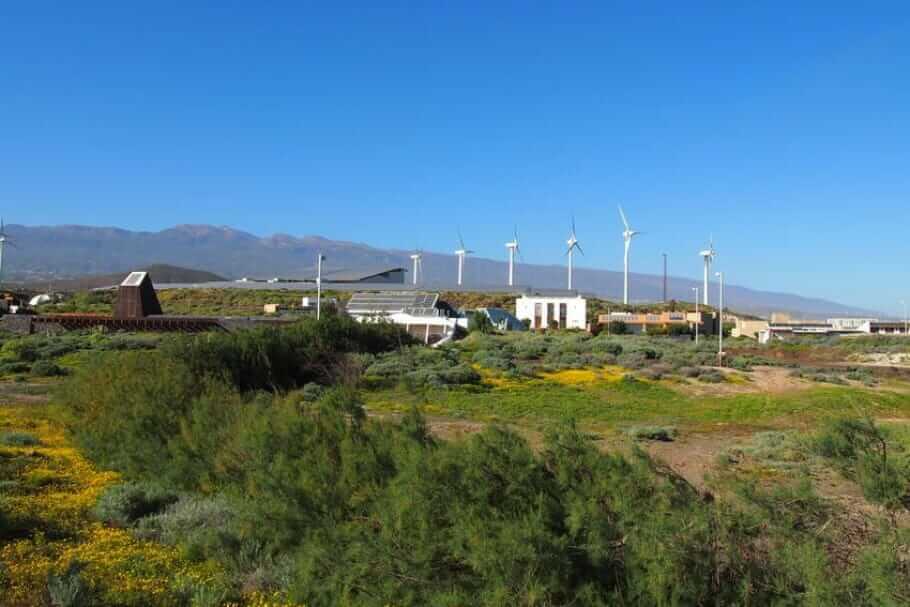 Just get out of the excess company?
Whether one has to go as far as Greta Taubert describes in her book "Apocalypse Now" remains to be seen: Taubert tells how she got out for a year and thus prepared for a new form of society - away from the affluent society simple life forms and do-it-yourself, including food production from dumpsters and catching fish yourself.
Rather, one should take the return to natural resources and sustainable management as a model for other areas of life. Because the conscious handling of our environment can also be transferred to the way we deal with ourselves and our work: Energy-efficient, sustainable work means more resource-saving, more pleasant and - ultimately, working more productively and better.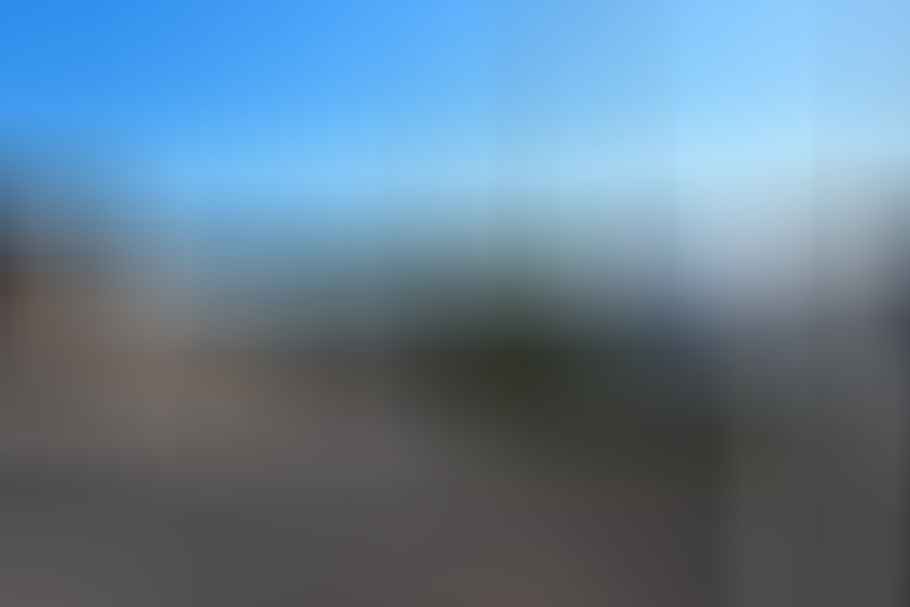 Sustainable living as an alternative
The books on the subject (advertising)
Because even if such experiments are always exciting, I think getting out is not a sustainable model. Rather, we should use our technological knowledge to make our existing society more ecological.
On one of my press trips to the Canary Island of Tenerife, I therefore visited the bioclimatic settlement ITER and spent a night there - and dealt with the question: What does energy-efficient, CO2-neutral life actually mean? And could the eco-houses be a model for that Future be?
The emergence of the eco-settlement ITER
In 1995, the Canarian Research Institute wrote for Technology and Renewable Energies (ITER) organized an architecture competition for CO2-neutral houses, in which over 400 architects from 38 countries took part. There were the following conditions for the houses: no larger than 120 square meters, a maximum of 3-4 bedrooms and no more than 1200 US dollars per square meter.
At the end, 25 of the so-called Casas Bioclimaticas were built in the south of the island at the foot of Montaña Pelada - cost point over 10 million euro. The stream comes from the wind turbines that surround the settlement, and from solar collectors. Electricity is also used to operate water pumps and seawater desalination plants, all of which are equipped for ecological water treatment.
How ecological are eco-houses?
Discounts for your success (advertising)!
The houses not only use natural building materials such as stone and wood, but the houses also produce their own Energy with the lowest possible consumption at the same time. Each house has its own way of solving this task:
The competition winner "La Geria", for example, stands in a pit surrounded by a semicircular wall that protects against wind and moisture. Architect César Ruiz-Larreaz copied this from winegrowing in Lanzarote. Air vents in the right place, matched to each other and matched to the wind, not only provide ventilation, but also act as a natural air conditioning system.
There is also one in the French house "El Rio": Here a water channel flows directly through the house and cools the room temperature. And the Spanish architect from "Las Bóvedas" constructed a partially underground building with vaults made of volcanic stone that only opens to the south.
No house works regardless of location
What really fascinated me in this respect is that each house is exactly matched with the space on which it stands: Many a house would not function like 100 meters. This harmony with the place is the true secret of energy efficiency.
The energy consumption of the houses is monitored very precisely: The room temperature, the temperature of the walls, the humidity, the draft, the CO2 emissions and the presence of people are measured. In order to ensure this and to Costs to cover, the houses are rented to holiday guests, including design-technical peculiarities.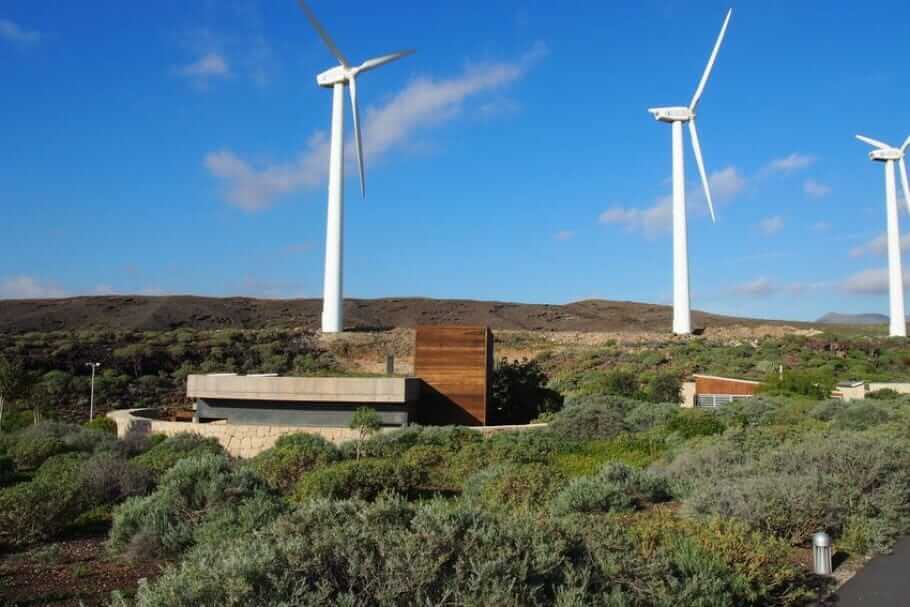 What we can learn through ecology for our work
Use natural, existing resources optimally: The bioclimatic houses in ITER use, for example, draft or water channels as natural air conditioning, ie they make use of the conditions and strengths that are already there and use them naturally and naturally. That's the way we should do it and use our natural strengths to succeed at work. This means, for example, to follow your natural biorhythm while you work and to do what you do best. If, on the other hand, you work against your biorythm, you practically waste your resources.
Generate energy instead of consuming it: Not only do the energy efficient homes in ITER use no energy, they also generate their own energy. Now many will argue that one's energy is limited. That's true, but we can also generate our own energy by doing what makes us happy. Because if we work self-determined and do what we like, a lot will be better.
What goes out, must also come in: Energy efficient houses do not give off more energy than they have produced themselves. And that is exactly what applies to us: Energy-efficient living and working also means conserving resources with existing energy. In other words, we should be careful not to give off more energy than come in - otherwise we'll soon be exhausted and out of power.
Working in harmony with its environment: The energy-efficient houses in ITER also work so well because they are optimally adapted to their location and climatic conditions, thus saving energy. A house would only work 100 meters so much more. This does not mean that our way of working is rooted in our office and that we do not have to step out; It is much more about creating the working conditions that are most ideal for us and our workflow: for example, the desktop on our computer. An organizing system in the office where every thing has its own place. And above all - very important - a certain routine in the work environment, so that all the little things that have to be done casually, can routinely quasi run out of the FF, so we do not have to waste additional energy on such trifles.
Conclusion: no model for Germany?
The Canary Islands already cover more than 15 percent of their energy requirements from renewable energies - more than twice as much as the EU average. And the example shows quite clear: You can learn many things from environmental protection for better, more productive work and maybe implement and improve some of them in your own projects.
However, the rest of the energy supply on the Canary Islands is largely dependent on external sources. The eco-houses should now help to make energy-efficient Solutions found for warm regions. For me, that is exactly the big sticking point of the eco-house settlement: With permanent sun, wind and heat, the Canary Islands offer practical, ideal climatic conditions for CO2-neutral houses. This is simply transferrable to our cold region System Unfortunately not: In the cold north, more energy efficiency will probably have to be invested. However, ITER has no answer to this.
Read text as PDF
Acquire this text as a PDF (only for own use without passing it on according to Terms and conditions): Please send us one after purchase eMail with the desired title supportberufebilder.de, we will then send the PDF to you immediately. You can also purchase text series.
4,99€Buy
Advice on success, goal achievement or marketing
You have Ask round to Career, Recruiting, personal development or increasing reach? Our AI consultant will help you for 5 euros a month – free for book buyers. We offer special ones for other topics IT services
5,00€ / per month Book
Book eCourse on Demand
Up to 30 lessons with 4 learning tasks each + final lesson as a PDF download. Please send us one after purchase eMail with the desired title supportberufebilder.de. Alternatively, we would be happy to put your course together for you or offer you a personal, regular one eMail-Course - all further information!
29,99€Buy
Skate eBook as desired
If our store does not offer you your desired topic: We will be happy to put together a book according to your wishes and deliver it in a format of yours Choice. Please sign us after purchase supportberufebilder.de
79,99€Buy