Leisure management, in German Leisure management, is one of these new, trendy courses that I have come across recently - and which have so far hardly been known in Germany. What's behind it?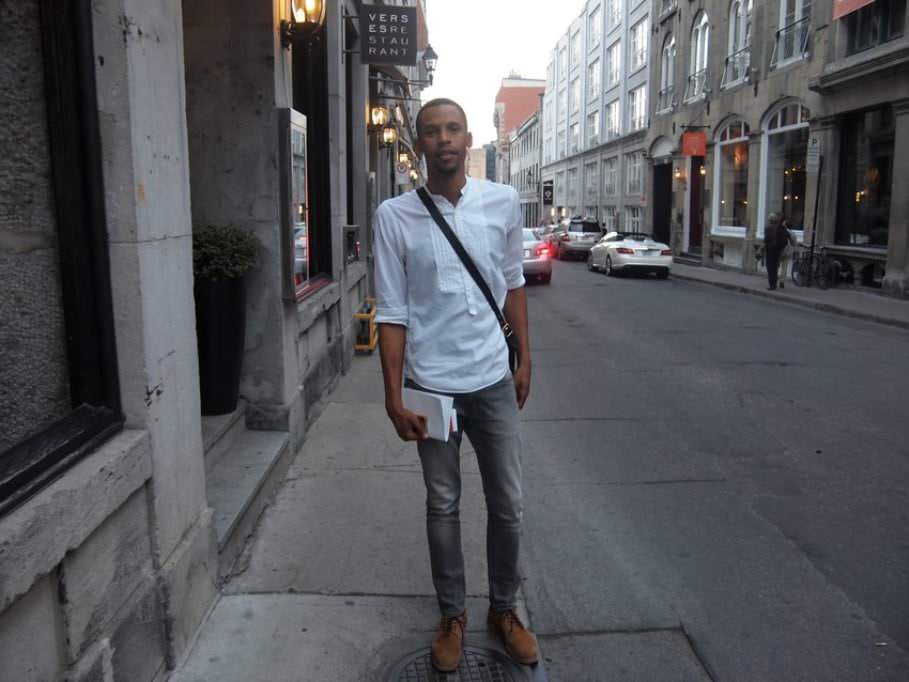 How to become a leisure manager?
The term leisure manager sounds exciting for people who want to turn their hobby into a hobby Job want to do. But where can you do that? studieren and what exactly does a leisure time manager actually do? I had a chance to meet one in Montréal.
Jérémie Gabourg is Leisure and Media Manager at Tourism Montréal and is responsible for the tourismMarketing responsible for his city. He organizes tours for tour operators or travel agents and journalists like me and makes sure that these multipliers have the best possible impression of the city. What did he study and how did he get this job?
How do you get the idea?
Jérémie is originally from Martinique, but moved with his as a child Family to Paris. At 18 he came to Montral to study – and just stayed there. "I like the open mentality of the people," he says, and explains that Montréal, as a classic immigration city, is very cosmopolitan: "There are not only English and French, but also Spanish, Portuguese, Italian and Creole language groups. And there is this certain savor vivre, a certain serenity in the lifestyle"
At the same time be the Economy but much stronger than in France, hence the career opportunities clear better. "I was won over by this mix, which is why I've extended my stay to new ones every year - it's been over 12 years now," he laughs.
What to study?
He chose his course of study rather by accident - this connects many other new students who, given the many options, do not really know what to study. Jérémie originally only had that Sense what he knew: "At first I wanted to study translation, but had Application as second Wahl Management with a focus on tourism indicated."
But he made a mistake when applying: "McGill University, to which I applied, did not offer translation at all." But since McGill is one of the top international universities (currently number 18 in the World University Ranking), Jérémie absolutely wanted to study here.
So he started a three-year Bachelor's degree course - and realized that he liked this subject very well.
The career advancement
After studying, Jérémie worked for three years at the French Tourist Office in Montréal, then for four years with a large airline and then switched to Tourism-Montréal.
But Jérémie thinks further: He is currently completing a post-graduate program in the evening with a focus on "Recreation" at the university. As he says, he wants to remain flexible in his job and open up further career opportunities.
Flexible career opportunities
Jérémie has learned a lot in his various jobs. The airline is a big one Company with thousands of employees it has been "very exciting", as he says. In his current job, however, there is a more familiar atmosphere that he likes better.
And Jérémie also got to know very different perspectives: "My job was initially to convince Canadians to go to France, but today I convince Europeans to come here," he grins. "I now know both mentalities and perspectives."
What does a leisure manager do in his spare time?
"What is easier?" I want to know "Convincing Europeans to come to Montreal is easier," says Jérémie after a short time. "Because Europeans like Montreal, it's like a little Europe in North America," he says, looking at European-style architecture in the city center.
"And what does a leisure manager do in his free time?" I finally ask. When he replied, it became clear that Jérémie's job was to do marketing for the city:
For example, visiting one of the numerous roof gardens such as the one located in the Hilton Hotel on the 18th floor of a skyscraper, cycling with the Bixi bike, a System, where you can rent a bike for half an hour. Or eat well in one of the many restaurants from different cultures, of which Boris Bistro is one of the best, as he tells me.
Where can I study Leisure Management?
According to the university compass, leisure management can only be studied in Germany a few times, such as leisure and tourism management at the Stralsund University of Applied Sciences. This shows how new this offer in Germany still is.
Anyone wishing to study this subject should therefore also take a look abroad: The subject can study in Dublin, the Zealand Institute in Denmark or at the Dutch FH Stenden.
The professionalization of the leisure area
That the language is almost everywhere English, even in Germany, should play no role in the international orientation of the course.
In other countries, the professionalization of this area is already much more advanced than in Germany.
Read text as PDF
Acquire this text as a PDF (only for own use without passing it on according to Terms & Conditions): Please send us one after purchase eMail with the desired title supportberufebilder.de, we will then send the PDF to you immediately. You can also purchase text series.
4,99€Buy
Book eCourse on Demand
Up to 30 lessons with 4 learning tasks each + final lesson as a PDF download. Please send us one after purchase eMail with the desired title supportberufebilder.de. Alternatively, we would be happy to put your course together for you or offer you a personal, regular one eMail-Course - all further information!
29,99€Buy
Skate eBook as desired
If our store doesn't offer you your desired topic: We will be happy to put together a book according to your wishes and deliver it in a format of your choice. Please sign us after purchase supportberufebilder.de
79,99€Buy
Corporate publishing and advice
You want to publish, increase your reach or as an employer Candidate speak to? For these and other topics we offer special Consultant packages (overview) - For example, a personal phone call (price is per hour).
299,00€Buy