An often underestimated danger: Millions of working people suffer from noise pollution - not only in the construction or industrial sectors, Germany's workers get a lot of their ears.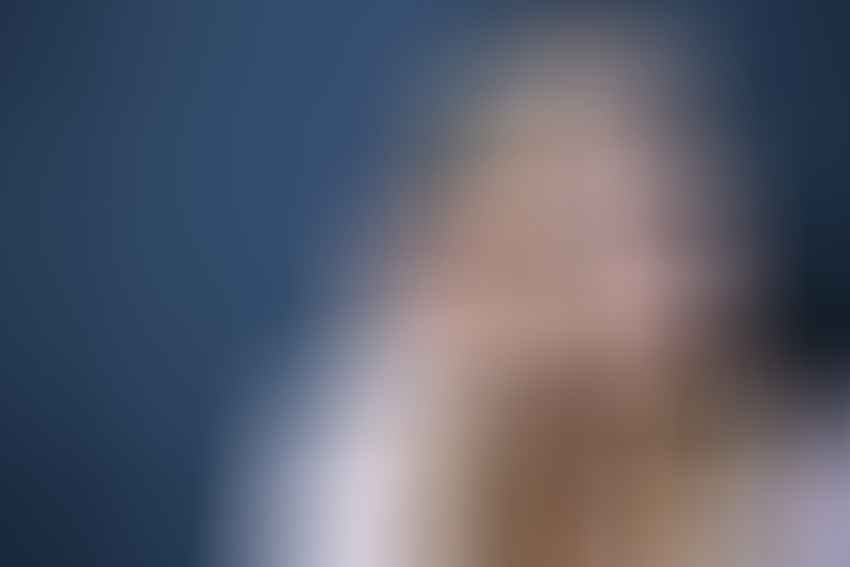 Deafness Most frequent occupational disease
Around five million workers in Germany are exposed to severe noise pollution Workplace exposed. With dangerous consequences for them Health. For example, hearing loss due to permanent sound pressure above 80 decibels, dB(A), is currently the most frequently recognized occupational disease, with around 5000 new cases each year.
For this reason, experts should insist that they are legally obliged to comply with company protective measures, the experts recommend. The provision of hearing protection alone is not enough, like some Corporate mistakenly mean. Because employers have a greater duty of care towards their staff.
14 million sufferers
The books on the subject (advertising)
Currently, for example, 14 millions of Germans complain of disorders that can be attributed to noise pollution such as hearing loss, tinnitus or sudden hearing loss. But chronic noise is not just a matter of hearing. It can also lead to numerous other diseases as a constant stress factor.
About insomnia, depression, high blood pressure to heart attack or stroke. In addition, the risk of accidents in the workplace increases significantly because the concentration of Employees subsides. That makes you prone to errors.
What does the law say?
Those for workers of all Industries The so-called Noise and Vibration Occupational Health and Safety Ordinance (2007) contains the most important regulations on noise protection. According to this, the employees must not only be given hearing protection without being asked when the noise pollution is above 80 dB(A) (corresponds to loud rock music), but the employees must also be expressly informed about possible hearing damage.
They are also entitled to appropriate occupational medical care. "If the noise level is above 85 dB(A), the area concerned must be marked with a warning sign, in which hearing protection must be worn. In addition to regular occupational health check-ups, there are also dedicated noise protection measures mandatory, through which the sound pressure sustained is reduced," says occupational safety consultant Martin Zeiml.
Which industries are affected?
Discounts for your success (advertising)!
Employees from the sectors of construction, crafts, metal-processing industry and logistics (especially airport areas and dock facilities) are exposed to particularly high noise pollution. These are on average between 95 and 130 decibels - roughly the volume of a busy highway or a starting nozzle jet.
But also with the move in of the open-plan offices, office staff and call center employees. In the past, limit values ​​of 55 and 70 decibels applied to offices, which is comparable to distant aircraft noise. Unfortunately, this was not done in the new regulation.
Noise limit for office work
However, employees from the office sector can rely on the limit values ​​according to DIN EN ISO 11690-1: They are at 45 dB (A) for activities with special concentration and 55 dB (A) for normal office activities, "says quality manager Martin Zeiml.
This corresponds to the hum of a refrigerator - so it is not the return of the silence, but makes concentrated work possible.
Hearing loss as an occupational disease: how can you get it recognized?
Hearing impairment has long been recognized as an occupational disease, and the list of occupational diseases (BKs) was supplemented by five further clinical pictures as early as 2009. The corresponding clinical pictures can be recognized as occupational diseases if the occupational cause is confirmed:
Gonarthrosis - the premature wear of the cartilaginous articular surfaces in the knee (BK No. 2112)
Lung fibrosis (inflammatory disease of the lungs) due to extreme and long-term exposure to welding fumes and welding gases ("siderofibrosis") (BK No. 4115)
Blood, hematopoietic and lymphatic system disorders caused by benzene (Bk No. 1318)
Lung cancer from polycyclic aromatic hydrocarbons (PAH) (BK No. 4113)
Lung cancer through the interaction of asbestos fibers and PAH (BK No. 4114)
How does it depend on whether a disease is recognized as an occupational disease?
Whether and which diseases are recognized as occupational diseases largely depends on the development of work-related health risks and the related medical research. Basically:
Occupational diseases (BK) are only those diseases that are caused by special influences to which certain occupational groups are exposed to a considerably greater extent than the rest of the population due to their work.
Procedure and delimitation
If the relevant findings are available, the Federal Government will take action product of the Medical Advisory Council on Occupational Diseases at the Federal Ministry of Labor and Social Affairs on the list of occupational diseases.
These diseases - e.g. B. Gonarthrosis or lung cancer - can be due to work-related causes. However, there are often other causes. Three of the new occupational diseases (BK-Nos. 2112, 4113, 4114) contain explicit dose limit values ​​to enable differentiation.
They indicate the intensity and duration of work-related exposure, which is sufficient to cause the disease. For the two other new occupational diseases, the dose-response relationships are described in more detail in the scientific justifications of the Medical Advisory Board for Occupational Diseases.
Examples: The dose makes the poison
It is particularly important to regulate the dose limit for gonarthrosis, which is particularly common in older people People often suffer. For the recognition as an occupational disease, a lifetime dose of 13.000 hours of knee-bearing work is required; only work shifts with at least one hour of kneeling or squatting count.
This life dose is fulfilled, for example, by an installer who worked in 200 shifts per 2 hours a year after 32,5 years; a tiler with 4 hours each working shift after half the time, i.e. in 16,25 years.
Deadline for recognition
As with other occupational diseases, there is retroactive recognition for the five new facts, but this is limited by a cut-off date. There is no limit for the BK 1318 only, because illnesses caused by benzene have been recognized as occupational diseases since 1925.
For the other four facts, the cut-off date is based on the publication date of the respective scientific recommendations. For the BK 4113 this is November 30.11.1997, 30, for the other three clinical pictures September 09, 2002. For the insured, this means: An occupational disease cannot be recognized if the illness occurred before the cut-off date.
In plain text
This means that if a tiler had medically diagnosed gonarthrosis before 2002, it can no longer be recognized as an occupational disease.
The deadline for the "Bergmanns-Bronchitits" (BK No. 4111) was abolished. As a result, many miners formerly active in coal mining are no longer excluded from compensation payments.
Who reports an occupational disease?
If an occupational disease is suspected, doctors, health insurance companies and entrepreneurs must report this to the responsible accident insurance institution. Affected insured persons can also make an application themselves.
The professional association or accident insurance company examines the case by evaluating all available data. In the case of a recognized occupational disease, insured persons are entitled to medical treatment and, if their earning capacity is reduced, to a corresponding one pension. Insured persons can lodge an objection with their accident insurance institution and, if the objection is unsuccessful, with the social court.
Read text as PDF
Acquire this text as a PDF (only for own use without passing it on according to Terms and conditions): Please send us one after purchase eMail with the desired title supportberufebilder.de, we will then send the PDF to you immediately. You can also purchase text series.
4,99€Buy
Advice on success, goal achievement or marketing
You have Ask round to Career, Recruiting, personal development or increasing reach? Our AI consultant will help you for 5 euros a month – free for book buyers. We offer special ones for other topics IT services
5,00€ / per month Book
Book eCourse on Demand
Up to 30 lessons with 4 learning tasks each + final lesson as a PDF download. Please send us one after purchase eMail with the desired title supportberufebilder.de. Alternatively, we would be happy to put your course together for you or offer you a personal, regular one eMail-Course - all further information!
29,99€Buy
Skate eBook as desired
If our store does not offer you your desired topic: We will be happy to put together a book according to your wishes and deliver it in a format of yours Choice. Please sign us after purchase supportberufebilder.de
79,99€Buy