Corporate blogs are not only marketing tools, but also excellent subject storage and learning tools. And still offer an advantage that is often underestimated: data security.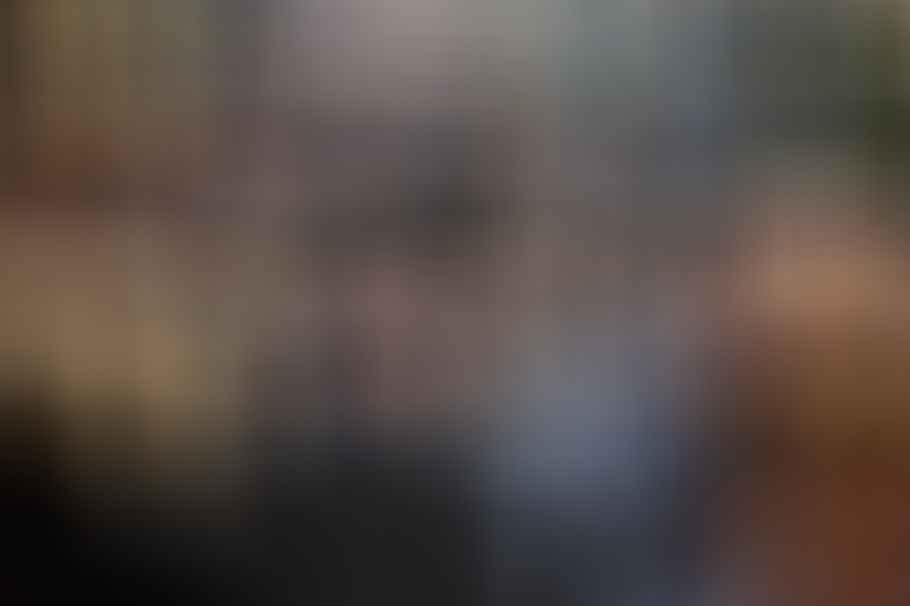 Success through corporate blogging or the great blog death?
Sascha Lobo already featured in his column in 2012 Spiegel Online regrets the decline of the German blog culture. According to Lobo, the reason for this was the spread of social networks:
"Today, social sensitivities are discussed on Facebook shared short messages and links on Twitter and on Facebook, Photos on one of the hundred platforms as well as on Facebook, Videos on YouTube and on Facebook - For almost every type of statement that was presented to the net public in an average blog in 2005, there is now a separate social network. And Facebook. "
Dear Twitter, Instagram and Facebook instead of blogging?
In fact, quite a few have Corporate meanwhile set their company blogs and leave theirs Communication via social networks such as Twitter or Facebook run. So put the University Massachusetts found that the proportion of companies running a corporate blog clear has declined.
One reason for this is the time it takes: Many companies find it easier to write short messages in Facebook or post to Twitter instead of blogging.
Content in social networks vs. my data is mine
But that mindset falls short: Social media may be convenient and convenient, but in the long run, Lobo points out, it leads to being in a kind of borrowed space Internet communicated - and the information could disappear at any time, e.g. if Facebook or Twitter change the terms and conditions.
Lobo was for sure not the first to focus on this topic - but certainly the most prominent.
Fear of data loss
Several cases are now known in which Google simply creates an account with all of the data contained therein without prior notice, e.g. eMails, calendar, etc. has been blocked or deleted - the people concerned simply had no access from one day to the next and no possibility of downloading their data. There are also numerous cases in which services are simply discontinued - from feed readers to Google Plus.
As I know of some companies that they do their project management or communication through Facebook or Google handle, the constant floats Anxiety against data loss like a sword of Damocles over the companies. And that data loss is anything but time-saving, one or the other can surely sing a song about that. Blogging on a self-hosted site can save a lot of time this way.
Use the blog as a time saving archive
And what's more: you can still find the information after years. For example through the search engines. If you're looking for anything, you probably turn to Google first. And how often do you find entries from Facebook-Pages or Profiles? But rarely. Blogs, on the other hand, tend to appear fairly high up in search results. I was interviewed this way on posts I wrote years ago - I was just googled.
You can also find old posts, comments and discussions yourself in this way - all the more so if you go to a clearly arranged blog when blogging Structure pay attention and tag the posts sensibly. Imagine you had an exciting one years ago Articles read and gave you a few thoughts about it. If you can find him on Twitter or Facebook you have little chance of finding the article again.
Find information with a few clicks and search function
In the blog, however, suffice depending on Order just a few clicks or a good search function. For me, my blog is therefore not only a communication tool, but also my personal topic archive, in which I collect topics and contacts that I can use again afterwards. Blogging is therefore, in the long term, the far more sustainable and effective form of communication and also a part of personal knowledge management
The personal knowledge management is undeniable in our information-intensive times to the core competence. And a blog offers all the necessary tools - here is an overview:
Corporate blog or Twitter as link store?
Admittedly, I just didn't see any at first Sinn in it, all the articles that somehow interest me, with others People to share - collaborative work was still too far away for me. Then, for a while, Twitter acted as a public bookmarking service: you can collect messages, share them, and bookmark them as favorites.
However, Twitter is also an excellent one at the same time Marketingtool in which the passing on of information also has a certain strategic benefit. Or to put it another way: if I shared every link that I personally find interesting with my followers there, I would spam them and soon be rid of all followers.
In addition, simple tweets and retweets will no longer be available at some point. What I want to keep permanently, I have to favorite - and these favorites then appear in a chronological list without the possibility of theming them in any way sortieren. In short: Twitter may be an excellent news channel, but it is not good for bookmarking and finding the news again.
5 Tips: Corporate Blogs and their many uses
Another tool was needed. At this point, I also discovered my blog as topic storage - and since then I'm thrilled with the many flexible applications as a bookmarking service, backup, presentation preparation at seminars and information dissemination. How and why do I use my blog exactly?
1. Corporate blog as topic storage to increase productivity
First of all, quite traditionally as a theme memory. This had become necessary because I now work on a fixed computer, a netbook and a mobile phone. And on all three I want to have my information and articles to hand at all times. And this is exactly where my blog helps me: Because long before I publish the information, I save countless ideas, drafts and links in the background.
Another benefit for me: I do not have to be afraid that the information will eventually disappear accidentally, as with many other services. You can group the topics in different ways:
priority
topic
Date(s)
Guests
Place
A
and much more.
This creates amazing, almost endless combination possibilities.
2. Make information available quickly thanks to corporate blogging
Of course, this information can also be shared with others, provided it is well sorted and prepared fast and make it easily available. For example, topic groups can be sorted into tags, categories and custom taxonomies and thus listed on individual pages grouped by topic or alphabetically.
You can also make these tags and categories available as RSS feeds, allowing other people to subscribe to this information. We had written here several times about feeds and coping with the flood of information. Reading many feeds is inevitable for people who work with information or interact with media. The right feed management is half the battle.
3. Use corporate blog in seminars
A good catchphrase is always at hand: When I recently gave an online marketing seminar, I worked with different media: Power Point slides on the one hand, but on the other hand I have mine Presentation also interrupted again and again to show videos or websites. But typing the URL quickly proved to be too tedious for the participants.
Another possibility was to be able to directly import the links directly to your computer. And what did I use there: the blog. For here, the links can also be provided with a suitable seminar day, so that the participants can find the information later at any time.
4. Link list in the blog
Finally, finding it again is also important for my fourth advantage: I also use link lists in my blog. Among other things for my seminar participants and others Technology-For those who are interested, I have created a section in which I collect various tips and tutorials.
Since I don't create a blog post for every technology hack I find somewhere on the web, but I've accumulated a lot of coding tips for WordPress over the years, it makes sense to include these as a list of links in the sidebar of the tutorial -Put out rubric. I can add an RSS feed to each day draw up, which I can then integrate into the blog using a sidebar widget. And if you are looking for older tips, you can simply search for them using the search function.
5. Marketing with the corporate blog
Last but not least, a corporate blog is also an excellent marketing tool: it does marketing by conveying information, Employees or let readers have their say. It helps to initiate discussions and to make one's own company or one's own ideas more visible. So all in all a good investment.
Finally, the blog binds as topic storage and discussion platform also the basis of a successful dissemination of content in social media work.
Conclusion: Knowing how to amass a financial investment
In view of all these points, it is no coincidence that these positive effects can also be compared to a financial investment that yields an ever-increasing return over the years:
In the beginning, the profits (financial gain or time savings) can still be neglected. But the longer you invest, the more noticeable the "return on investment" will be. So it may well be worthwhile to have a longer-term strategy in addition to a short-term one. Even if this initially gives the impression of additional work.
Read text as PDF
Acquire this text as a PDF (only for own use without passing it on according to Terms and conditions): Please send us one after purchase eMail with the desired title supportberufebilder.de, we will then send the PDF to you immediately. You can also purchase text series.
4,99€Buy
Advice on success, goal achievement or marketing
You have Ask about career, Recruiting, personal development or increasing reach. Our AIAdviser helps you for 5 euros a month – free for book buyers. We offer special ones for other topics IT services
5,00€ / per month Book
Book eCourse on Demand
Up to 30 lessons with 4 learning tasks each + final lesson as a PDF download. Please send us one after purchase eMail with the desired title supportberufebilder.de. Alternatively, we would be happy to put your course together for you or offer you a personal, regular one eMail-Course - all further information!
29,99€Buy
Skate eBook as desired
If our store does not offer you your desired topic: We will be happy to put together a book according to your wishes and deliver it in a format of yours Choice. Please sign us after purchase supportberufebilder.de
79,99€Buy