Interest rates are in the basement and there are no longer any investments that were once worthwhile and safe at the same time, such as federal savings bonds. So how do you put his Money worthwhile? An overview!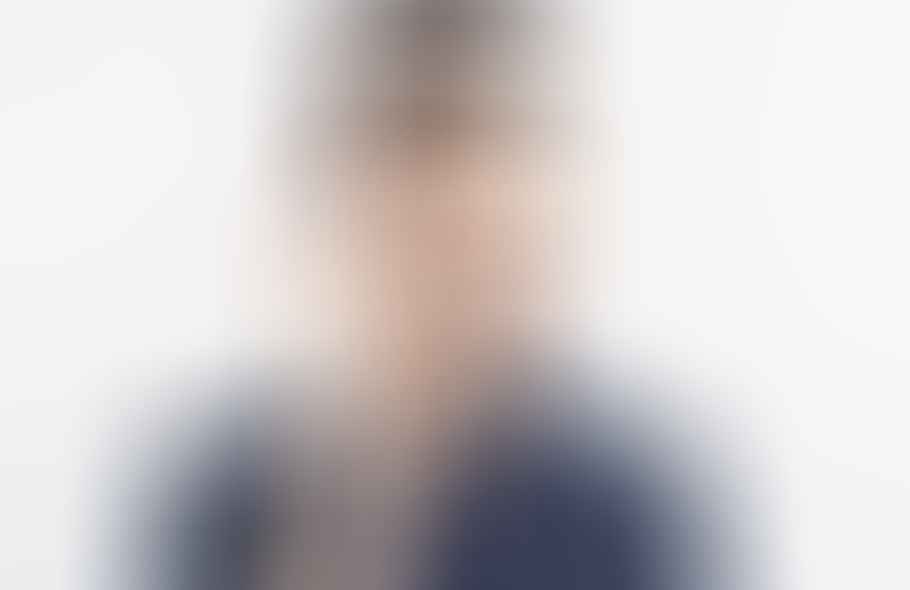 What the farmer doesn't know ...
"What the farmer does not know, he does not eat," is an old and admittedly rather rough saying. Surprisingly enough: it obviously has universal validity. Because it does not only refer to farmers, but to the majority of the population in this country, and the Germans focus not only on what they are used to when eating, but also when investing money.
Actually, caution and a certain skepticism about new things are good qualities, even when investing: After all, they keep them People from some frivolity and even more so from bad experiences with investments. On the other hand, given the current environment of low interest rates, traditional ways of investing are above all one thing: a first-rate loss maker!
Bank accounts and insurance: Germans' favorite forms of investment
The books on the subject (advertising)
Every quarter, the Deutsche Bundesbank publishes statistics on the form in which households in Germany hold and invest their financial assets. Almost 40 percent of private financial assets in Germany, and that is a total of more than 5,5 trillion euros, are in any bank account - be it giro, savings, overnight or fixed deposit accounts or even savings letters and savings contracts; the cash portion is likely to be negligible. Germans have invested almost the same amount of money in life and pension insurance or other private pension rights. Shares and investment funds add up to just around 20 percent.
In their effort not to make any losses, the Germans are following a habit that has worked reasonably well for decades. They put their money in bank accounts, where they are currently being fobbed off with minimal interest and have to be happy if the bank doesn't charge them with penalty interest. To do this, they regularly pay equal monthly installments into endowment life and pension insurance policies, the returns of which largely depend on the high fees and the Costs for the protection of surviving dependents or for the promise of a lifelong pension payment. That's how they know, "My money doesn't depend on the weal and woe of the world's stock markets. It is not at all dependent on any economic and company news, which can cause share prices to fluctuate enormously every day and produce unspeakable losses in one fell swoop. With this Reset most people can sleep soundly - and don't even notice that they are oversleeping an important development that is nevertheless taking place with their money: namely the gradual loss due to inflation.
Fears of loss lead to losses
"Better meager interest rates than none at all" is the credo of many savers in Germany. But those who think so overlook the fact that the interest they receive is only part of the whole truth. If you really want to know whether your investment is profitable or not, then you shouldn't just look at the interest on the balance that a bank account or savings contract throws off. You must also pay close attention to how the purchasing power of your assets develops. You can buy more of 100 Euro today than in a year - and certainly more than in five, ten or even 20 years. The ongoing decline in purchasing power is - unfortunately! - nothing that puts a conservative investor to sleep. But he should! Because the dream of safe, loss-free returns with interest investments has long been a dream, only that many do not realize this. In the long run, even with moderate inflation of only 2 or 3 percent, there is a development that every saver and investor actually wants to avoid: a loss of wealth. And that, even though on his bank statement or on his booth notification
Insurance a minus sign never appears, but the nominal amount even increases. The loss occurs quite simply because, with mini interest rates, assets not fast growing enough to offset ongoing inflation. Or to put it another way: The sum that is at the end of all savings efforts, including interest, is often not enough to buy even approximately the same amount as the money you invested at the time you paid it in. This situation is exacerbated by the fact that the first banks have begun charging negative interest.
How to invest safely and profitably
Discounts for your success (advertising)!
It's no wonder that uncertainty is spreading everywhere, how one's own money is still doing today for sure and can be invested profitably. Bank advisors and insurance brokers are usually not of much help here: their "advice" is often driven by commission interests and is therefore anything but neutral. It is therefore worth making the issue of investing a top priority and taking care of it yourself.
We want to encourage you to dare to go public. Because the shyness of most Germans about stock market investments is not justified. If you do it right, you can Risks minimize and at the same time get an attractive return for yourself. This book gives you lots of practical and solid tips on how to do this. In addition, you will learn how you can top up your 10 euros with money from your employer and the state - without being overly bound by conditions and legal regulations. So it's time to start the return engine for your investment - tackle it boldly!
3 typical investment scenarios
We would like to briefly present 3 typical investment scenarios. Think about which scenario best suits your situation and take our tips to heart - you can also modify or mix them if none of the scenarios are 100% suitable for you:
As an even younger person around the age of approximately 30, you have inherited 50 000 euros or received a corresponding severance payment. You want to invest this money in the long term for later.
You are around the 50 or a little older and fear that the statutory pension and your existing savings may not be enough for a carefree retirement.
You are approximately 65 years old, have already retired or are about to do so, and have received life insurance payments or additional liquid assets through a property sale. For you, an additional income to the current pension, but also the preservation of assets (also for future generations) as well as protection against currency and other crises are in the foreground.
3 options for your investment
The longer you hold equity investments, the safer they are. Here are three possible options:
You choose your shares yourself: You choose individual shares yourself
You invest in active or passive funds and therefore focus more on risk diversification. A fund invests the investor money in several dozen or even several hundred shares.
You leave all decisions to a machine, a so-called RoboAdvisor. With the help of artificial intelligence, the human weaknesses of the investment (greed and fear) should be eliminated. Many banks and financial service providers now offer this automatic help when making investment decisions. As a customer, you answer a few questions about the investment amount, investment horizon and risk appetite, and the internet-based system is already looking for an investment that is supposed to suit you perfectly.
Your optimal stock strategy
While we can recommend the first and second way without hesitation, we (still) advise you to be careful with RoboAdvisors. Computer programs are a huge help in almost all situations in life - even when investing. But the current inclination of the financial sector to attract as many private investors as possible with its RoboAdvisors customers to capture is worrying.
Our advice is: combine options 1 and 2. For example, you can split the money and invest some in individual stocks on your own and part in Funds or ETFs invest. It will be exciting to see which ones Strategy has brought the better result after ten years.
10 steps: invest 10000 Euro correctly
Prepare yourself from the start against commission-dependent intermediaries and advisors, for whom you represent an attractive target with your 10 000 Euro. After all, anyone who wants to give you an allegedly lucrative investment primarily has your own commissions in mind, and there are also many fraudsters on the market.
First you put all money in a call money account. Depending on the general interest rate level, you should pay attention to high interest rates and a sufficiently good deposit guarantee.
Without stock market investments, you cannot create an investment that even beats the inflation rate in the long run. However, they are not exposed to the ups and downs of the stock exchanges without protection, but have several options to minimize the risk.
You decide how much money you need as an emergency reserve for unforeseen expenses (repairs, electricity, gas or additional payments etc.). As a rule of thumb, two to three monthly salaries apply here. You leave this money in the overnight deposit account. You invest the rest at once or little by little in listed securities. For this you need a securities account and knowledge of how to buy these securities
Investment funds, ETFs and / or stocks are particularly suitable. If you are particularly concerned about crisis preparedness and asset protection, then it is also advisable to buy gold and silver with a maximum deposit share of 10 percent
You are concerned about your investment horizon, i.e. the expected duration of your investment. How long can you let the difference between the emergency reserve and the target amount of 10 000 Euro work for you? If that is a maximum of five years, it is best to invest all or all of the money (except the emergency reserve) in an actively managed mixed fund. If, on the other hand, it is more than five and ideally even more than ten years, then it is best to buy a combination of mixed funds and shares, share funds or share ETFs. The exact distribution of the money depends on your risk appetite.
For the proportion that you would like to invest in stocks, equity funds or equity ETFs, rate your stock market experience. If you have no experience with stock market investments, ETFs are your first choice. If, on the other hand, you already have some experience and knowledge, then individual shares are also suitable for you.
Think about whether you would rather invest the amount in question once or gradually instead with a savings plan that is not only available for funds and ETFs, but also for stocks. You should only risk a one-off investment if you are familiar with the stock market and dare to find a good starting point. Otherwise, set up a fund, ETF or stock savings plan, in which you always invest the same monthly rates. In about three years, all your money minus the emergency reserve should be invested in these securities.
Check whether your investment amount of 10 000 Euro cannot be increased from sources that you do not have to finance yourself. An uncomplicated and widely available option are asset-based benefits (VL) from the employer, which can bring up to 480 euros per year. In addition, there is often the employee savings allowance of up to 80 euros per year. VL and employee savings allowance ideally increase your savings by more than 5 percent per year, so it is worthwhile to take advantage of this opportunity.
Use all the savings options that are available. Whether taxes or transaction fees - every euro saved is one euro more on your credit side. Also consider the taxes. The Treasury demands its share in every investment. But there are a number of legal options that you should use to reduce taxes.
Read text as PDF
Acquire this text as a PDF (only for own use without passing it on according to Terms and conditions): Please send us one after purchase eMail with the desired title supportberufebilder.de, we will then send the PDF to you immediately. You can also purchase text series.
4,99€Buy
Advice on success, goal achievement or marketing
You have Ask about career, Recruiting, personal development or increasing reach? Our AIAdviser helps you for 5 euros a month – free for book buyers. We offer special ones for other topics IT services
5,00€ / per month Book
Book eCourse on Demand
Up to 30 lessons with 4 learning tasks each + final lesson as a PDF download. Please send us one after purchase eMail with the desired title supportberufebilder.de. Alternatively, we would be happy to put your course together for you or offer you a personal, regular one eMail-Course - all further information!
29,99€Buy
Skate eBook as desired
If our store does not offer you your desired topic: We will be happy to put together a book according to your wishes and deliver it in a format of yours Choice. Please sign us after purchase supportberufebilder.de
79,99€Buy