influencerMarketing is not a buzz word. Every Industry has come into contact with it more and more in recent years. Especially for small and medium-sized companies Corporate the sector offers new opportunities.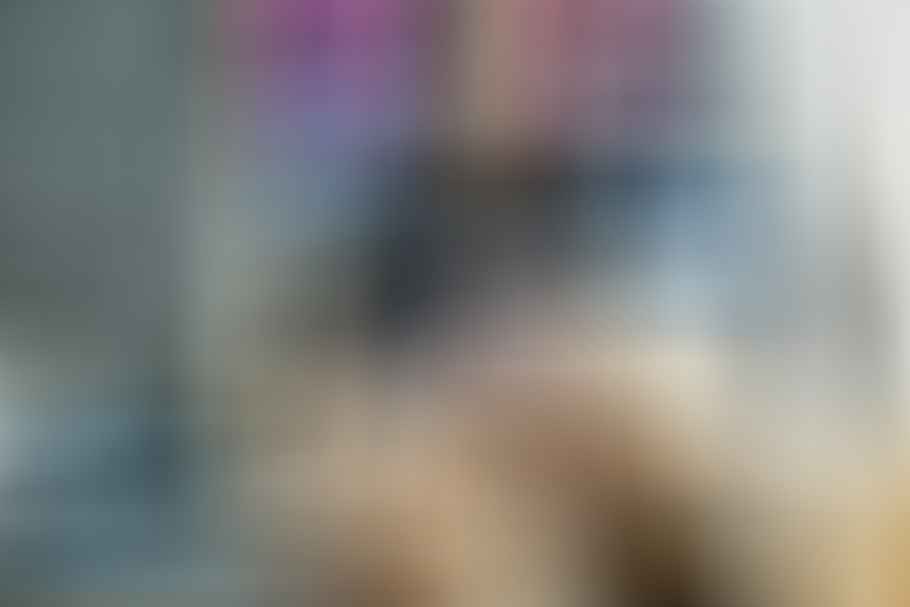 Companies are still skeptical about influencers
In many companies, the relevance of marketing measures is based on popular presences in social networks However, it is still undervalued - especially with regard to the advantages that come with more intensive employment.
Especially with smaller companies or those that address a specific market niche, the opportunities that arise from an optimized, specific use of influencer marketing are still underestimated. Because starting from sectors that are directly related to the markets, which are mainly the younger ones on average Audience of social media, it has now spread to almost all areas.
The challenges in influencer marketing
The books on the subject (advertising)
Numbers upon numbers are often exchanged in dialogue with influencers. This is only natural, especially in the PR area, since the pure reach is an important key figure for measuring the Effect to be able to assess the marketing measures.
But other factors also play a role in influencer marketing, which differ from both traditional print and television advertising and online advertising via ads. This is directly related to the benefits of Methods zusammen.
6 Challenges for Businesses in Influencer Marketing
On the one hand, influencers and social media are the latest craze in marketing - not least because the commercialization of social networks is still a fairly new aspect. To date, the reach and proximity to end users who have large influencer accounts is greater than ever.
This makes influencer marketing itself a very new topic, especially for companies that have been dealing with traditional advertising for many years and have only recently begun to engage with online marketing.
Trust in Userbase, which has been successful in influencing, is a great opportunity for companies to make the most of it. But this is precisely where the difficulty lies: Since the interests are very specific in many subject areas and users consume the content streams of influencers very specifically, companies have a duty to select precisely those whose intersection with their own target group is greatest.
This belongs to the pure Evaluate the Analytics but still a bit of tact and a certain level of detail of social media and the way people actually use it. In principle, influencer marketing managers must therefore also be experts in social networks themselves. Ideally, they are therefore digital natives who are actively traveling in this sphere and therefore always up to date.
Because even here hide difficulties - because the landscape is changing rapidly. Both the type of communication and the frequently used networks themselves are subject to constant transformation.
Especially because of the daily changes in Internet slang and constantly new memes and popular topics, it is difficult for marketing departments to evaluate whether individual influencers dominate the discourse.
Especially for specific scenes and themes, there is often one complete, own vocabularywhich is difficult to understand from the outside. As in the example with sneakers, this jargon is cultivated in individual microcultures, especially on the Internet - and each one is unique. Proper use is an important factor that is essential to being considered an authentic part of the culture.
For industries that want to address these demographics, it is therefore advantageous to be able to see exactly which influencer pages are actually part of these so-called bubbles and communicate accordingly precisely. Perfect selection of the right influencers therefore offers great opportunities, but is extremely difficult depending on the topic.
Influencers and the role of marketing departments in companies
Discounts for your success (advertising)!
Therefore, it is the task of the respective PR departments to deal with it very intensively. Social media experts with in-depth knowledge, both inside and out, are needed to navigate properly in this challenging, ever-changing landscape.
With large social partners, who can show huge numbers of followers and a lot of interaction, you can certainly reach a large audience, which is more specifically tailored to the target group than would be the case with print media (outside specialist magazines).
But the potential that lies dormant here is far greater. Influencer marketing should not be understood as a usual, paid advertising measure that only has to be made public by a certain number People to achieve.
6 Tips: What Can Influencers Do for Business?
Therefore, many modern companies are already employing people who are specifically involved in influencer marketing. These can improve the efficiency of the advertising measures beyond the mere number ranges by:
Using a qualitative target group analysis, examine whether the number of clicks actually reaches groups that are optimized for the sector - or whether they are inactive accounts or bots.
Analyze customer communication: The number of comments is less relevant than the topics that are in the discourse. Is it more about the featured products, the lifestyle image that is portrayed, or more about the personality itself? An audience that picks up topics related to the advertised product is much more valuable.
Conduct constant research to identify emerging trends in social media at an early stage.
Influencer relations, ie the establishment of true relationships between the company and certain influencers. This will allow collaboration to be raised to a new level of quality.
However, smaller influencers are looking for who may have fewer followers, however more precisely tailored to their own offer are more in line with the corporate image of the type of communication.
Develop promotions that are tailored precisely to individual, preferred influencers. This is very time consuming, but stands out from the flood of picture posts with product designation.
That's what companies should do in practice
Making the most of influencer marketing that actually takes full advantage of the Communication Exploiting via social media is associated with a certain amount of effort, but it can be worth it.
The employment of Transformation Natives who observe the developments in the networks and take care of the corresponding analysis and research work are likely to become more and more relevant in the coming years.
Especially for smaller companies that need to address a very specific audience with innovative products, influencer marketing therefore offers great opportunities. In principle, the benefits are even greater relative to the investment required for niche companies, which should make this form of marketing particularly attractive to them.
6 Benefits of Niche Influencers
Small niche companies that address a diverse clientele in the digital e-commerce age also have difficulties with traditional marketing methods. Social media advertising is already a step in the right direction, but working with influencers brings six other benefits:
The more specific a proposal is in a niche, the more difficult it is to reach the right audience with advertising. The use of influencers that are popular in this area solves this problem.
Conversely, even those clients who are interested in a niche product are always on the lookout for relevant information and are therefore attracted above average by specialized influencers. The relevance of the target group can therefore be unusually high.
Smaller influencers are cheaper in cooperation. The numerical range is often used for valuation, but niche providers were not afraid of such micro-influencers.
Small communities in particular, who are very enthusiastic about the respective topic and are highly interested and specialized, form a very effective clientele. Often, such niche fans or early adopters are also on average purchasing power.
Trust or authenticity plays an increasingly important role. Especially since users of social media are becoming ever more attentive and are increasingly aware of how influencers work.
Especially the active followers of large sites know that many of the posts are basically pure advertising. If three smaller partners with 30.000 followers are used instead of one big influencer with 3.000 fans, the recipients may be more interested in the products shown in the accounts that are intrinsically involved in the promotions they advertise. Thus one achieves a far more effective expenditure of marketing budget.
Read text as PDF
Acquire this text as a PDF (only for own use without passing it on according to Terms and conditions): Please send us one after purchase eMail with the desired title supportberufebilder.de, we will then send the PDF to you immediately. You can also purchase text series.
4,99€Buy
Advice on success, goal achievement or marketing
You have Ask round to Career, Recruiting, personal development or increasing reach? Our AI consultant will help you for 5 euros a month – free for book buyers. We offer special ones for other topics IT services
5,00€ / per month Book
Book eCourse on Demand
Up to 30 lessons with 4 learning tasks each + final lesson as a PDF download. Please send us one after purchase eMail with the desired title supportberufebilder.de. Alternatively, we would be happy to put your course together for you or offer you a personal, regular one eMail-Course - all further information!
29,99€Buy
Skate eBook as desired
If our store does not offer you your desired topic: We will be happy to put together a book according to your wishes and deliver it in a format of yours Choice. Please sign us after purchase supportberufebilder.de
79,99€Buy