The good news first: There is a way out of the yield trap! And this way out is called shares. But how for sure is the Investment in shares?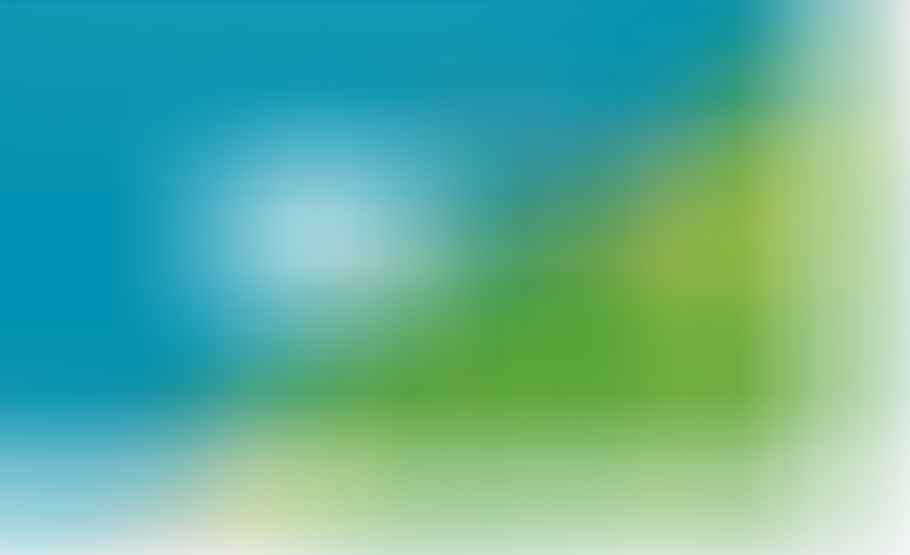 Why the guaranteed minimum interest rate for insurance companies says little about profitability
"But with at least a guaranteed minimum interest rate of 3,5 percent for my capital life insurance - I am still there after deducting the inflation rate, am I not?" Long-term insurance holders may bring this objection. In fact, there is the so-called guaranteed minimum interest rate, which is often also referred to as the guaranteed interest rate or maximum discount rate, for classic capital life and pension insurance. It is an interest rate that the insurer is legally required to set as a lower limit.
With the created Money of the policyholder, he must generate at least this guaranteed minimum interest rate - less is not permitted. How high this guaranteed minimum interest rate is depends on when the insurance was taken out. In recent years it has fallen continuously. Newly concluded contracts currently yield only a lamentable 0,9 percent per year. But at least insurance contracts concluded up to June 2000 had guaranteed interest rates of between 3 and 4 percent. This interest rate will continue to apply to older policies until their maturity date.
Allow for the cost
The books on the subject (advertising)
Up to 4 percent interest for an older policy, and without any risk of loss! That's pretty attractive, you might think. There's just one catch: not all of the money you deposit earns interest with the guaranteed interest rate. But only the so-called savings portion of your premiums. First of all, the insurer deducts two items from each premium: On the one hand, these are the Costs for the protection of dependents in the event of death and, on the other hand, the selling and administrative costs.
How much the deduction for survivor protection and distribution as well as administrative fees is, is a well-kept secret of the insurers. So there is a big guesswork, what is left as a savings portion of the premiums. Somewhere between 75 and 95 percent, this value should lie for most policies. In plain language, this means that only 100 to 75 euros of 95 euros that you deposit are invested - and only for this money is the maximum discount rate guaranteed. This reduces even the prescribed excellent interest rate of 4 percent, which an insurer must offer for contracts between July 1994 and June 2000, to 3 to 3,8 percent. While this is no longer so rosy, at the end of the day, if you have an inflation rate within the target corridor of the European Central Bank (2 to 3 percent), you will not suffer any losses. However, if you have only concluded your contract from 2013, you will inevitably end up in the loss zone.
So you see: With capital-forming insurance contracts, no state can be made when it comes to investing. A new degree is not recommended at all. And older contracts should at least be put to the test.
What return can be achieved
So let's turn to the question of returns. In a major study, the Bonn economist Moritz Schularick examined the most important capital investments for 16 industrial nations over a period of 150 years. In the analysis period there were all kinds of crises you can imagine: big and small wars, dept, bank and real estate crises, the great global economic crisis, phases of inflation and deflation, the Cold War, oil price crises, acts of terrorism, nuclear accidents and also numerous natural disasters.
The capital markets were put to the test several times in these 150 years. Therefore, the average returns that were achieved after 150 years are not a "fair weather event", but a realistic value in turbulent times.
The only right measure: the real return
Discounts for your success (advertising)!
It would be wrong to just look at the interest earned when investing. You always have to consider this interest rate together with the ongoing and mostly unnoticed loss of purchasing power of the invested money. An investment is only viable if the return achieved, i.e. the interest that an investment brings in, remains positive after deducting the current inflation rate. This is exactly what Schularick did in his investigation.
This is what the results look like: over the past 150 years, the interest investments so popular with German savers have yielded a return of 1 percent per year in real terms, i.e. after deducting inflation. Wealth growth cannot be achieved in this way, as well Taxes and fees must be deducted. Bonds look a little better. This form of investment yielded around 2,5 percent profit per year during the observation period. That's better, but still not enough to achieve a noticeable increase in wealth.
Shares vs. real estate
Anyone who wanted to move into a higher league with investments in the past 150 years could not avoid real estate and stocks. Shares brought real 7 percent returns per year, residential real estate even 8 percent. Residential real estate is therefore the winner with a short lead over shares, but for many savers, real estate is not suitable as an investment. On the one hand, the purchase requires a great deal of capital - 10 000 euros are far from enough - on the other hand, real estate cannot usually be bought and sold at short notice at reasonable conditions. Anyone who buys a property decides for several years or decades. You should also consider the relatively high transaction costs when buying property.
Stocks don't have these two flaws. On the contrary: 10 euros are definitely enough to buy shares and / or active and passive equity funds. In addition, you buy and share investments every trading day sell can. Although we recommend a holding period of five, ten or more years for equity investments, so that the Power can develop fully, but if you suddenly need money at short notice in an emergency situation, the sale via your custodian bank will take no longer than three minutes. And you can also get out at the current market price – i.e. on fair terms. As you could see from the studies and figures presented: dynamic asset accumulation is not possible without shares.
Are equity investments safe enough?
Now we come to the second question you are probably asking yourself: Are equity investments safe enough? The answer in a nutshell: The stock market can fluctuate greatly in the short term, in the long term the stock market always strives upwards. It also depends on the investment horizon and therefore the time in which the money can work for you.
Schularick's study clearly shows that the 7 percent returns mentioned above were not achieved evenly each year. On the contrary: double-digit price fluctuations over the year are no exception. If you have sleepless nights when a share position is briefly 30 percent in the minus, you should rely on other forms of investment. In this case, mixed funds are a good compromise between return and security.
On the other hand, if you invest money in shares in the long term, you can sleep well. Because all studies show: In the long term, share prices will rise. Of course, this does not apply to every single share, but to the stock market, which you can cover easily and inexpensively, for example, with a suitable index fund.
How it is with the security of an equity investment: The Renite triangle of the DAI
When it comes to the security of stocks, the informative value of the yield triangle published by the German Stock Institute (DAI) is particularly impressive. For 50 years, it has retrospectively calculated the returns that accrued year after year with a DAX investment. Even if the German DAX share index has only existed since 1988, it assumed a fictitious composition and weighting according to the current DAX rules for the years before that. The vertical axis represents the year of purchase, the horizontal the year of sale.
The yield triangle shows you, among other things, when you would have reached the profit zone with a purchase in the past at the latest with a DAX investment (the DAX is the most important German stock index). The result in short form: The number in the box in question then indicates the annual average return in percent that an investor has achieved with his DAX investment during the relevant holding period.
In the period of the past 50 years, it was extremely unlikely that a pure DAX investment, i.e. a share purchase with exactly the same composition and weighting in the DAX, would still be in the red after five years. The probability was even less after ten years. In the worst case, a DAX investment only came out of the red after eleven years. But these periods already describe the most unfavorable entry phases that were theoretically possible over 50 years. In practice, even after a stock market storm, you will be in the profit zone significantly earlier.
What have the last 50 years been like?
In particular, note the stepped white lines running from bottom left to top right, marking five-year holding periods, ten-year holding periods, 15-year holding periods, 20-year holding periods, and so on. Even the five-year line shows you that over the past 50 years it was extremely unlikely that a pure DAX investment would still be in the red after five years. The probability was even lower after ten years. In the worst-case scenario, a DAX investment only got out of the red after eleven years. In the vast majority of cases, however, an investment in the German stock barometer DAX brought in hh between +15 and +2,3 percent per year after 15,4 years positive yield. This was average
after 20 years between + 6,0 and + 15,2 percent per year,
after 30 years between + 6,9 and + 10,9 percent per year.
Mind you, this is a DAX investment with no entry optimization and no diversification on securities other than DAX shares, which can also reduce losses. The result should convince even the greatest skeptics: a stock market investment is not wrong, provided you take enough time for a solid and sustainable performance.
After ten years, purchasing power will only be as much as 4085,36 euros today.
After 20 years, the purchasing power is only as much as 3338,04 euros today.
After 30 years, purchasing power has almost halved with 2727,42 euros.
Of course, it can be advisable to temporarily accept such inflation-related losses for a part of your money in order to remain liquid and unexpected larger ones expenditure not having to finance it immediately through – possibly loss-making – shares or fund sales. But the majority of your investments should still be in positive territory even after deducting the inflation rate. Incidentally, the Federal Statistical Office published the most recently applicable inflation rate month after month. Officially it is called the "Consumer Price Index" - it takes into account the composition and weighting of goods and services that are usually found in the average German household.
Read text as PDF
Acquire this text as a PDF (only for own use without passing it on according to Terms and conditions): Please send us one after purchase eMail with the desired title supportberufebilder.de, we will then send the PDF to you immediately. You can also purchase text series.
4,99€Buy
Advice on success, goal achievement or marketing
You have Ask about career, Recruiting, personal development or increasing reach? Our AIAdviser helps you for 5 euros a month – free for book buyers. We offer special ones for other topics IT services
5,00€ / per month Book
Book eCourse on Demand
Up to 30 lessons with 4 learning tasks each + final lesson as a PDF download. Please send us one after purchase eMail with the desired title supportberufebilder.de. Alternatively, we would be happy to put your course together for you or offer you a personal, regular one eMail-Course - all further information!
29,99€Buy
Skate eBook as desired
If our store does not offer you your desired topic: We will be happy to put together a book according to your wishes and deliver it in a format of yours Choice. Please sign us after purchase supportberufebilder.de
79,99€Buy