In the past few years, alongside the "normal full-time study", part-time study forms have come into focus. How practical are these really?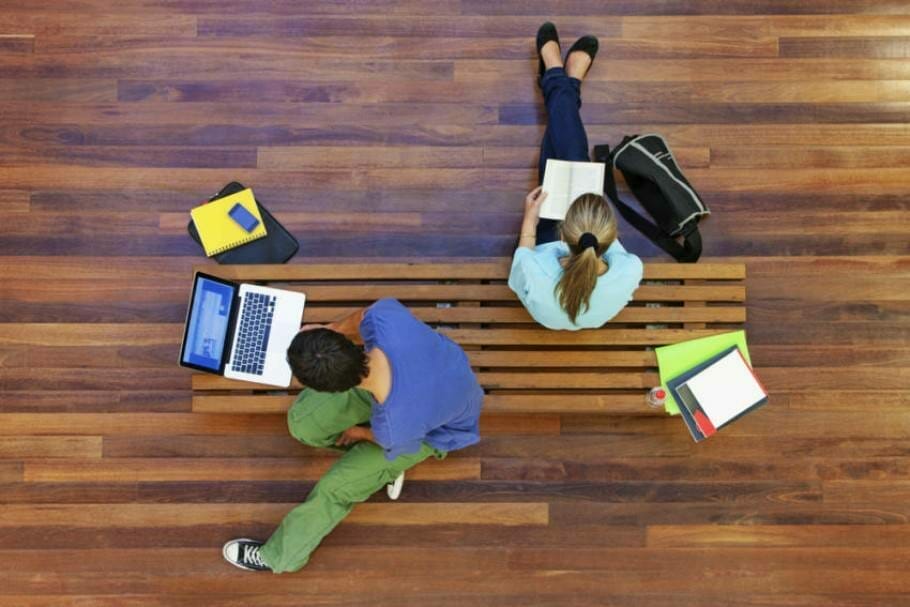 Studying part-time is "in"
Were workers who, after their day-to-day work, still have a Study pursued, at the beginning of the century still exotic, so this development has fast changed. The distance learning statistics for 2009 show that the limit of 100.000 distance students was broken for the first time.
What is not recorded in the statistics: In addition to the distance students there are still plenty of evening students. Estimated is their number of the same order of magnitude. As a part-time student, you are no longer alone nowadays.
Different forms of study
The books on the subject (advertising)
Anyone who has ever been involved in a career-accompanying study will soon have noticed that there are different time models. The two most used I would like to explain below:
Distance learning: "Distance learning" is often used as a synonym for part-time study. However, this is not entirely correct, because you can also study part-time in your presence. Distance learning, as the name suggests, is a course of study that is done remotely. The most famous university is the FernUni Hagen, there are also numerous other private universities and training institutes that offer such a degree. With a distance learning course, enrollment gives you access to an online campus from which the teaching materials can be downloaded. Here you can chat with the ProfessorHe gives up his tasks or exchanges with his fellow students. In addition, you will receive learning letters by mail. On a few days per year, there are also face-to-face appointments where, for example, exams are taken.
Evening courses: In this form of part-time study, after work and / or on weekends you still press the (high) school desk. So you study directly with the study provider in the circle of fellow students and not alone at home. As far as study time is concerned, there are very different regulations. Some providers offer a weekend study program in which the seminars are only scheduled on weekends. Other institutions open their lecture rooms for evening students twice a week (eg from 18: 00 - 21: 00 o'clock) as well as on Saturday evenings.
Further study forms: In addition to these two models, there are also other time models, such as online studies. In principle, it is similar to remote studies, but the proportion of content taught or provided via the online platform is somewhat higher.
Different degrees: It is also important to know that there are many different degrees in part-time studies. In principle, "distance learning" or "evening study" means only the form of learning, the study. Many part-time students have therefore experienced nasty surprises if they have not informed themselves in detail beforehand.
This is because it does not always lead to an academic degree, such as Diplom, Bachelor or Master. In addition, there are numerous providers who carry out further training courses with certificates. This is not dubious, and these degrees are also recognized by employers, but one can not, for example, equate an advanced degree with an academic degree. The career opportunities are generally better with a diploma, a Bachelor's or a Master's degree or an MBA in their pockets.
What should you pay attention to?
If you are interested in a career-oriented study, you should pay attention to three things:
Time model: Which time model suits me? Am I the type who can study alone at home in the evening? Or is rather an evening study suitable?
Conclusion: Do I want to pursue an academic degree? Then make sure that your course of study completes with a recognized degree such as Diplom, Bachelor or Master. These degrees are reviewed and accredited by agencies such as FIBAA or ZeVA.
Providers: There are now hundreds of providers on the sideline education market. Inform yourself extensively, for example, use forums and independent platforms to get an idea of ​​the colleges and academies.
Further information
Discounts for your success (advertising)!
Anyone who is studying for a postgraduate degree should consider carefully whether this form is very difficult to deal with.
Detailed research options for all evening and distance learning courses, especially those with an academic degree, as well as reports on the various providers can be found in the Internet.
Read text as PDF
Acquire this text as a PDF (only for own use without passing it on according to Terms and conditions): Please send us one after purchase eMail with the desired title supportberufebilder.de, we will then send the PDF to you immediately. You can also purchase text series.
4,99€Buy
Advice on success, goal achievement or marketing
You have Ask about career, Recruiting, personal development or increasing reach? Our AIAdviser helps you for 5 euros a month – free for book buyers. We offer special ones for other topics IT services
5,00€ / per month Book
Book eCourse on Demand
Up to 30 lessons with 4 learning tasks each + final lesson as a PDF download. Please send us one after purchase eMail with the desired title supportberufebilder.de. Alternatively, we would be happy to put your course together for you or offer you a personal, regular one eMail-Course - all further information!
29,99€Buy
Skate eBook as desired
If our store does not offer you your desired topic: We will be happy to put together a book according to your wishes and deliver it in a format of yours Choice. Please sign us after purchase supportberufebilder.de
79,99€Buy