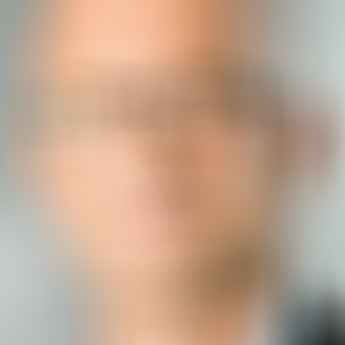 Steffen Hopf is Managing Director of Yahoo Germany. In an interview he talks about his personal work habits and how Marissa Mayer's home office verdict affects productivity in the home Company affected.
Steffen Hopf is the Managing Director of Yahoo in Germany. In the position of Country Commercial Director, the 40-year-old is also responsible for all marketing activities and the strategic alignment of Yahoo Germany's sales team. Previously, he was, among other things, Managing Director of MySpace / Specific Media, worked in the Salesdivision of Yahoo and worked for Wallstreet:online AG as well as Web.de and GMX, among others.
Mr. Hopf, how does your working day begin?
I always try to start my day with a positive attitude. To prepare myself mentally for the day, I still check at home on the smartphone eMails, the calendar and the weather.
Then I always allow myself a few minutes for the latest Tumblr entries, which entertain me and often make me smile. In the Office the colleagues who are already there are greeted first - I'm more of an early bird - before I really start the new working day with a cup of coffee.
The books on the subject (advertising)
So no home office for the boss either. What is your job like?
It is important for me Tasks put them in context and explain why they are so important. In team projects, it comes down to a common and concrete Objective at. The best possible result is only achieved when everyone pulls together trust into my employees and give them the necessary freedom to do their work independently and, above all, theirs ideas and make suggestions.
I see my task in this, precisely in mine Team to encourage and to give assistance only when it is necessary. For Motivation there must always be time as well. I am a big advocate of being more open, more transparent Communication, the be-all and end-all of a trusting cooperation.
In addition, my office is almost paperless and most of my activities can be done wonderful online - whether eMails, video, telephone conferences or real-time correspondence via Yahoo Messenger, preferably direct, effective and efficient. A personal Conversation is nevertheless essential, especially in the case of more complex issues with several participants or if conflicts and misunderstandings arise from the World have to be done.
Discounts for your success (advertising)!
What was the impact of the abolished Homeoffice on productivity and collaboration at Yahoo?
The consequences of the abolition of full teleworking are consistently positive. Especially the Teamwork benefits from this: Decisions can be made faster, the quality of work is increased.
Are you pleading for a reintroduction of the clock?
I can only say: "Don't reward and measure effort, but outcome" - productivity and Success should not be measured by effort, but always by concrete results.
How do you improve your own productivity?
Productivity is by no means tied to the desk, on the contrary - that's why I use my smartphone and tablet a lot. To increase productivity increase, are parts and Feedback essential. This includes best practice cases as well as learnings.
It is no less important to maintain an overview and to document procedures and processes effectively; Tools such as Salesforce can help here. To urgent Ask To clarify, but also to motivate myself and colleagues, a direct, personal exchange often helps more than an endless one eMail-Thread.
That sounds in spite of home-office ban after allways on. What do you do when your productivity decreases?
When I notice that my productivity is diminishing, I just make a short break. For this I leave my desk and think of something completely different. Often then a short moment is enough to switch off and refuel the power reserves.
Where do you work best?
Mean Workplace I designed it in such a way that I can be very productive here: tidy, without any distractions. In addition, I can work very productively and with concentration at the airport. While others might find the atmosphere a distraction, the hustle and bustle increases my productivity.
And how many hours do you sleep per night?
On average, I sleep six to seven hours a night.
Read text as PDF
Acquire this text as a PDF (only for own use without passing it on according to Terms and conditions): Please send us one after purchase eMail with the desired title supportberufebilder.de, we will then send the PDF to you immediately. You can also purchase text series.
4,99€Buy
Advice on success, goal achievement or marketing
Do you have questions about careers, Recruiting, personal development or increasing reach? Our AIAdviser helps you for 5 euros a month – free for book buyers. We offer special ones for other topics IT services
5,00€ / per month Book
Book eCourse on Demand
Up to 30 lessons with 4 learning tasks each + final lesson as a PDF download. Please send us one after purchase eMail with the desired title supportberufebilder.de. Alternatively, we would be happy to put your course together for you or offer you a personal, regular one eMail-Course - all further information!
29,99€Buy
Skate eBook as desired
If our store does not offer you your desired topic: We will be happy to put together a book according to your wishes and deliver it in a format of yours Choice. Please sign us after purchase supportberufebilder.de
79,99€Buy