The change of Working world is in full swing – and with it, the places where we work are also changing. In addition to the digital, there are also the green nomads. 6 tips on how best to implement this lifestyle yourself.
Nomadic green work
What the Prinzessinnengarten in Berlin with its urban farmingConcept there are the Green Alleys in Montreal - with the difference that the city itself is responsible for the greening of the city by its residents in a three-year program. What both projects have in common is the future-oriented trend towards urban greening.
For example, there is "Nomadic Green", a Projects, which wants to make urban farming, the cultivation of useful plants in the middle of the city, popular in Berlin. The operators not only have the green thumb, but also work for the common good. Their name "Nomadic Green" says it all.
Creation of a project
The books on the subject (advertising)
The origin story is fast tells: Nomadisch Grün is a non-profit limited company, which in July 2009 rented a 6000 square meter brownfield site at Moritzplatz in Kreuzberg from the city of Berlin. The area was transformed into ecological and social urban agriculture.
The resulting Prinzessinnengarten not only produces local food, it also creates a place for new urban life in which friends, neighbors and interested parties can work on, learn and relax.
Social focus and cultural actions
The operators see their garden not just as a greening campaign, but as a social and cultural project.
Because hobby farmers are active not only the usual suspects (students, left-wing intellectuals and gardeners), but also Turkish ones Women - Promotion of integration in the social hotspot, so to speak. The project is also linked to numerous cultural events.
If an old idea becomes a trend
In Idea is actually not that new: the first community gardens were created in New York as early as the XNUMXs. More about the story can be found here Articles of Spiegel Online. The fact that the idea is only now really blossoming is probably due to a number of factors: vacant industrial areas and declining population figures are making garden space cheap in some places. And in times of falling wages and high unemployment, self-sufficiency is often the only option Alternativesto get cheap healthy food.
The main reason, however, is likely to be the current ecological and sustainability trend: while some petition against an alleged ban on medicinal plants, others propagate a move away from egoism and towards altruistic cooperation - in the spirit of urban nomad gardeners. And healthy and enjoyable eating is a trend anyway - many grow their food themselves.


Mobile eco nomads as pioneers of a new way of life and work?
There are many examples, but the Kreuzberg project is truly unique in one context: all plants are cultivated on their own in boxes or old rice sacks. This allows a quick and smooth move - for example, if the city really sells the garden property. And the plants now move into closed rooms in winter.
Nomadic green - the name is just program. Even mobile farmhouses are temporarily available in summer. Actually a crazy idea - and it works well. The mobile garden culture is just another consistent step in an increasingly mobile way of life and work. Maybe that's why she is the pioneer of a completely new way of life and work and the mobile farmhouses soon serve as co-working places? Futurologists like Eike Wenzel predict corresponding changes in the coming years.
City greening with prototype character
In Canada you are already one step further: the "La Ville en vert" program in Montreal is exemplary: the city is giving away plants to the residents, who are to use them to create gardens and green alleys.
The Objective is the urban greening - in a city in which by law no skyscraper may be higher than Mont Real in order not to obstruct the view, and bicycles can be borrowed for free for half an hour.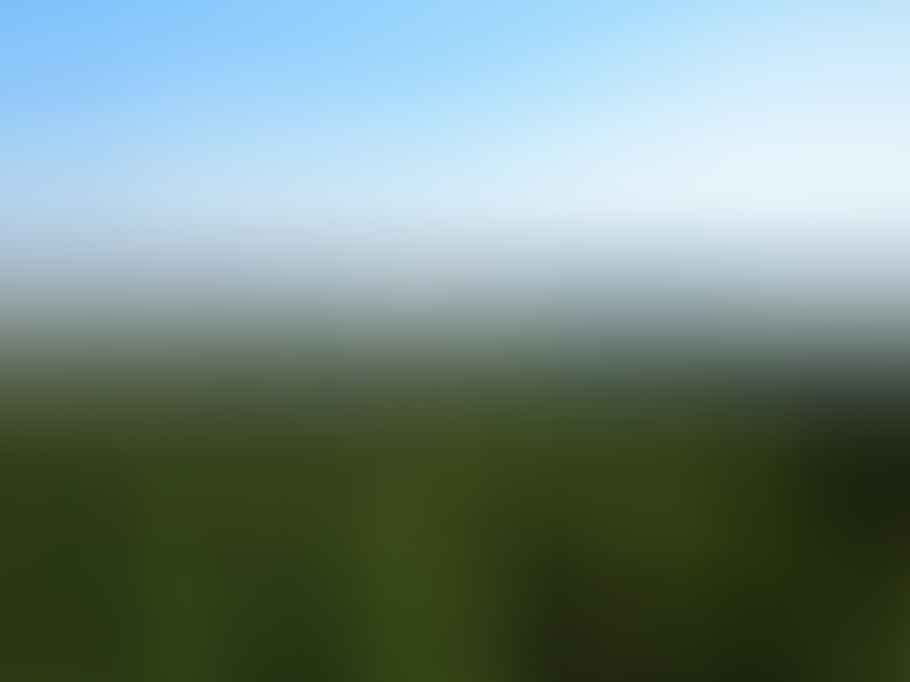 Residents get plants free of charge
The Montreal Urban Ecology Center, which coordinates the project,
Ville en vert is a three-year project coordinated by the Montreal Urban Ecology Center (MUEC) in collaboration with the Office municipal d'habitation de Montréal (OMHM). The project aims to create cool vegetation islands and to improve the environment of low-income housing developments in Montreal with the participation of tenants and experts.
Future-oriented oases of the town greening
The result, small oases of peace in the middle of the city, can really be seen. Even bananas and grapes are cultivated here by the city gardeners - despite the icy winter temperatures.
A great project - in Berlin, for example, the urban farmers still have to buy their own plants. But how does working in these green oases work?
6 Green Office Tips
I've gained a lot of experience in this regard over the past few years: There are days when, as an entrepreneur, you particularly appreciate the advantages of being self-employed: Then, for example, when it's sunny and warm in spring and you can be Office without further ado on the balcony or in the urban farming vegetation embellished by greenery.
I know enough contemporaries who think that you can't work in such an atmosphere at all. In fact, this is very well possible - if you enter Regulate noted:
Laptop. Actually, of course, but still belongs to the list for me: Writing outside properly without a laptop is extremely difficult. For paper, the contrast problem is not, but flies paper - and I do not know how you are: Except very short notes I can not even design on paper, because I can see on the laptop just as much better, what it looks like ,
Battery pack. Very important. A bad battery that weakens after an hour is poison for working longer outside. Because you can't think that fast. Alternative: socket nearby. But only works if you have your own garden or balcony. By the way: I was just wondering if this new Subnotebooks the battery problem is better solved. The disadvantage is again that the screen is too small to work effectively. Or a spare battery (heavy again).
Shadow. Working in the blazing sun is unfortunately difficult. For one thing, because then you are getting sleepy. On the other hand because you usually do not see anything on the laptop - certainly not if you want to work against the sun, because then you also need a pair of sunglasses. Alternative: Pay attention to the high contrast screen when buying the laptop.
Security: You should work only where you can leave the Laoptop (ie your own garden or balcony), never leave it alone (can be stressful) or lock it away (goes eg in some swimming pools)
Carrying comfort: If you want to take a laptop with you on the road and are not traveling by car, you should pay attention to high wearing comfort. The bags usually do not offer, backpacks earlier.
Roof: The best is also a roof - by the way the one deficiency in my balcony solution. Because we are in Germany and it can have started to rain faster than you have gathered his seven things.
My conclusion: Working in the open is good - with restrictions
Working outside with laptop is going very well. Working outside the apartment I would find the above reasons too cumbersome. And who gets jealous now: If you work really concentrated, you also forget where you work and that you sit outside. That's why it does not matter.
A really nice idea - I found the idea with the mobility of the garden particularly funny. Couldn't it be done on a small scale on the balcony at home - even if my previous attempts with green plants were rather meager due to a lack of patience. What I personally would find even nicer would be a roof garden – urban farming from above, so to speak. And where is your favorite Workplace?
Read text as PDF
Acquire this text as a PDF (only for own use without passing it on according to Terms and conditions): Please send us one after purchase eMail with the desired title supportberufebilder.de, we will then send the PDF to you immediately. You can also purchase text series.
4,99€Buy
Advice on success, goal achievement or marketing
You have Ask about career, Recruiting, personal development or increasing reach? Our AIAdviser helps you for 5 euros a month – free for book buyers. We offer special ones for other topics IT services
5,00€ / per month Book
Book eCourse on Demand
Up to 30 lessons with 4 learning tasks each + final lesson as a PDF download. Please send us one after purchase eMail with the desired title supportberufebilder.de. Alternatively, we would be happy to put your course together for you or offer you a personal, regular one eMail-Course - all further information!
29,99€Buy
Skate eBook as desired
If our store does not offer you your desired topic: We will be happy to put together a book according to your wishes and deliver it in a format of yours Choice. Please sign us after purchase supportberufebilder.de
79,99€Buy