Combining work and vacation in beautiful surroundings has been a dream of many since the pandemic People. I tested a Workation for a week on a farm in South Tyrol - sustainably without a car.
Between laptop and mountain panorama: How a workation works
Enjoy breakfast in the morning at sunrise with a mountain panorama and a view of the vineyard and then write for a while on the spacious wooden terrace, which smells so wonderfully of tree resin, or Online-Meetings before you take the bus up to 2400 meters in the afternoon and go hiking for a few hours - that's how I imagine my ideal workation. It was made possible by the Red Rooster, since 1998 the umbrella brand and seal of quality of the South Tyrolean farmers' association with 1700 member farms, which offer guests authentic stays on real farms.
The topic of workation, i.e. the combination of work and vacation, has been very trendy since Corona: After many people are no longer in the Office were able to work, some decided to move their home office to nice places, at least temporarily, and to combine it with sporting activities. A good match, because the South Tyrolean Farmers' Association has recognized that more and more farmers are dependent on additional work away from the farm. Since many farms can no longer make a living from agriculture alone, "holidays on the farm" in many cases ensure continued cultivation, including the production of high-quality food and the care of the South Tyrolean cultural landscape.
Finding the right accommodation: quality criteria in the selection
With their four pillars "Holidays on the farm", "Quality products from the farmer", "Rural taverns" and "Rural handicrafts", the South Tyroleans are right on trend: They combine authentic hospitality, Sustainability in small structures and a family atmosphere.
The participating companies must meet strict quality criteria, which are regularly checked by two independent experts. For this purpose, the farms are divided into different categories and awarded one, two, three, four or five flowers accordingly. There is a catalog of criteria for evaluating the quality of the farm, equipment and service. There are also minimum prices depending on the category, which must not be undercut and should prevent price dumping. The farm must also continue to earn its main income from agriculture, more than five holiday apartments are not allowed.
Farm equipment
The farms themselves are extremely different, ranging from organic farms in remote mountain regions to orchards and palm trees. My accommodation, the Ölackererhof, is located a good 4 km north of Brixen in the middle of a vineyard. Some of the five holiday apartments are located in a modern building with wood paneling with a fantastic view of the historic Neustift monastery in the valley below. The location, close to the city and yet in nature, proves to be the perfect starting point for excursions in the area, because there is a comparatively well-developed bus system, with which you can not only go shopping and into the city, but also to the surrounding areas Mountain peaks such as the Rodenecker Alm in the nearby Pustertal or the Plose, the 2400 meter high ski and hiking area of ​​Brixen.
My 50 sqm apartment is modern and minimalist, but has everything you need: a small, well-insulated bedroom with automatic blinds, a cozy TV corner, a fully equipped, ultra-modern kitchen with an induction hob, refrigerator and dishwasher, a glass wall with windows and of course the terrace, on which, thanks to the well thought-out design with a roof and socket as well as well-functioning WiFi that can be switched off, you can work and, of course, eat. The Ölackererhof even offers a barrier-free apartment with wheelchair access. And for breakfast, farmer Hildegard Gasser brings me a basket of fresh delicacies, herbal teas and home-grown apple juice right into my apartment every morning.
How are the quality criteria weighted in the assessment?
It's the little things that make the difference with the Red Rooster: for four flowers, for example, the farm must have a sales corner or a farm shop with at least three farm-made, refined products or a year-round breakfast offering with at least four farm-made products. In addition, a family member must be at the farm full-time. A farm folder with all important information about the area must be available. For five flowers, the criteria are even stricter, the bedrooms must also have wooden floors and there must be a weekly offer to experience rural life and culture Working world give.
Experiencing the rural environment is an important feature of farm workation: the farms offer, for example, farm tours, explain to the guests how agricultural production works or, if they wish, let them help with the harvest or other work on a daily basis. There are also small gatherings in the rural environment, but in times of Corona there is a need for Privacy grown, which is particularly well served by the Ölackererhof with its large, secluded terraces. There are even listed farms such as the Gravetsch Castle residence, which has been farmed since the 12th century, and the Gschnofer in Terlano has its own small chapel, others such as the Rielinger Hof high up on the Renon in Siffian have a pub and operate strictly ecologically Agriculture.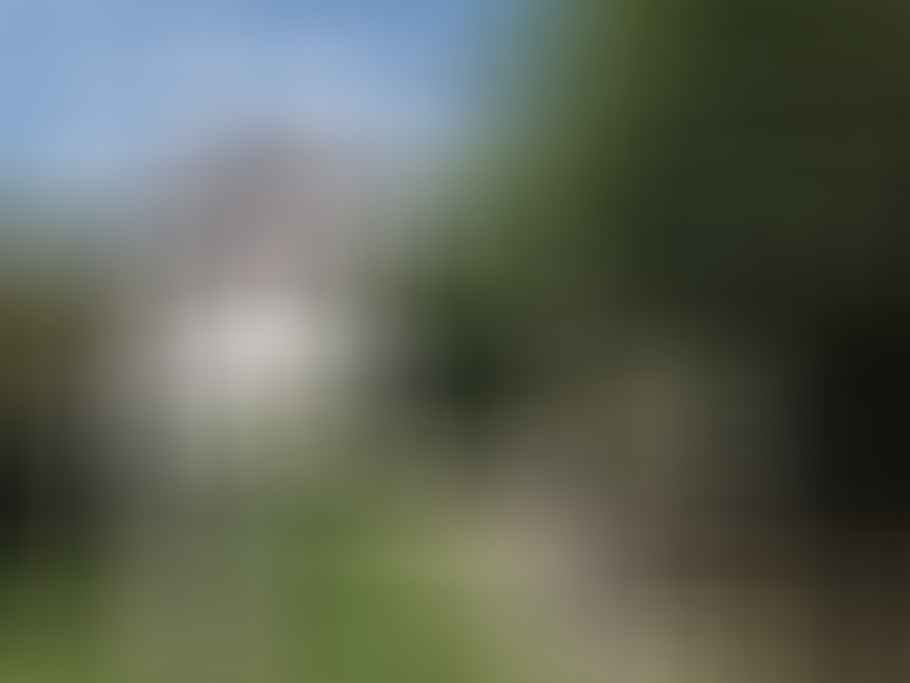 For whom is a workation on the farm suitable?
Workation on the farm may not be for everyone, although many typical hotel guests have died during the pandemic lonliness and privacy of the courts, as I was told. Positive But I was surprised by the excellent WLAN equipment, which did not lead to any connection failures even during video conferences - that was something I really faced in the mountains Anxiety had. The fact that most farms do not offer dinner or half board can also be an advantage, especially since you can usually eat out in the immediate vicinity. However, some people may find it a disadvantage that you have to do the shopping, cooking and a bit of cleaning yourself, although modern kitchen equipment with dishwashers and induction hobs made my work a lot easier.
Not all farms can be easily reached by public transport, Workation on the farm is more suitable for those arriving by car. In addition, there is work to be done on a farm, which causes noise, sometimes early in the morning, and can fast die schöne Ideato hold the video conference on the terrace. And the location outside of the city is idyllic, but in the city you are a little more flexible with the bus service for excursions without a car. Basically, I think it's great that in South Tyrol it is also possible to work for longer periods of time with self-sufficiency without a car, which is the case in many other places for sure clear more difficult.
Working is better in an inspiring and creative environment
In any case, my productivity has increased noticeably in the great surroundings: South Tyrol with its varied landscape, which is equally characterized by snow-covered glaciers, clear mountain rivers and colorful gardens, also contributes to my enthusiasm. I was able to explore this natural paradise very well with the local guest card Brixen-Card, which was included in my stay free of charge, since my host is a cooperation partner. With this you can, for example, use the entire local transport system in South Tyrol up to Trento and various mountain railways and even several times. Visiting the Brixen swimming pool is also possible free of charge.
My test week was almost too short to take advantage of the rich offer. In South Tyrol you can go hiking, cycling, paragliding, skiing or swimming and experience so much in one day that you almost forget to work. In addition, there is excellent cuisine and a considerable wealth of cultural treasures such as the Neustift monastery or the historic town centers of Meran, Bozen or Brixen. In short: For me it is definitely a perfect location for a stay where you want to combine relaxed work and vacation.
Buy text as PDF
Acquire this text as a PDF (only for own use without passing it on according to Terms and conditions): Please send us one after purchase eMail with the desired title supportberufebilder.de, we will then send the PDF to you immediately. You can also purchase text series.
4,99€Buy
Individual travel planning & reader trips
We offer our readers exclusive travel packages on this and many other topics.Planning as well as numerous specially designed ones Reader journeys.
5,00€ / per month Book
Skate eBook as desired
If our store does not offer you your desired topic: We will be happy to put together a book according to your wishes and deliver it in a format of yours Choice. Please sign us after purchase supportberufebilder.de.
79,99€Buy