Work 4.0 is on everyone's lips and with it the topic of New Work. But what does it actually look like if you actually want to work from anywhere and what specific ones steps are necessary? These 7 tips lead to Success.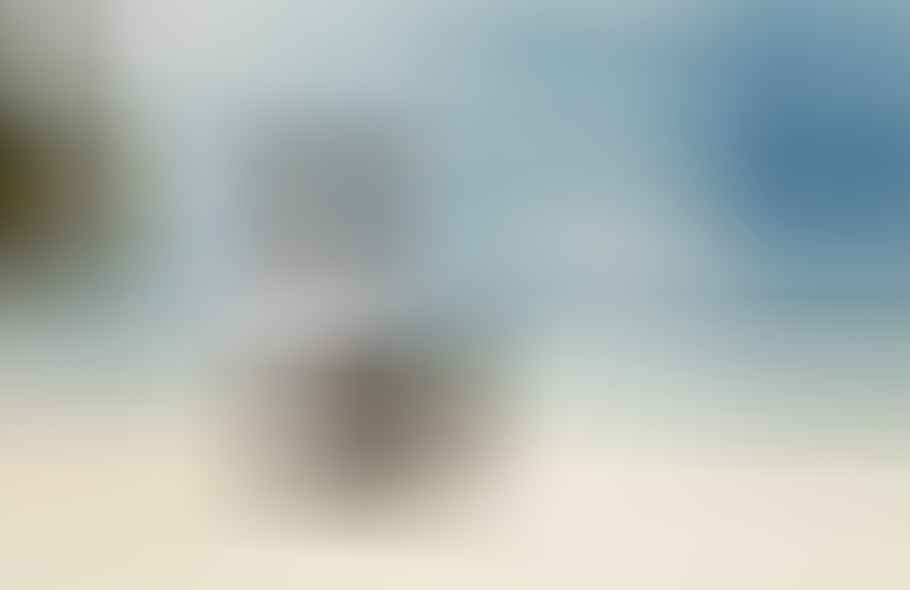 The planning
In the first Articles In this small series, you learned more about the advantages that our increasing independence from work brings. The adaptation of the place of work to the type of work makes us more creative, more focused and brings us new inspiration and perspectives.
If you would like to use the advantages of location-independent work, but are still unsure how you can implement your "work holiday" in a relaxed manner, I would like to share six essential tips that I have with the first Job change would have helped abroad.
Please organize well!
Denn: Organization is half the battle. After all, not only does accommodation have to be looked for, but also (sub)rented at home, if necessary, insurance also has to be clarified, accessibility ensured and a place with good infrastructure found.
The most important thing is therefore a very good one Planning and clarity about how you want to work - alone or together with others? In the city or in a quiet area? Only if you do this Ask clarified for yourself, you should start planning carefully.
The concrete preparation in 7 steps
But what does the right preparation look like? I'll help you with a list of the following steps:
Reduction of personal meetings to work from other places: In the run-up to the first "work vacation", it makes sense to get colleagues, business partners and customers used to telephone and Skype conversations. Personal meetings are recommended at regular intervals, but not everything has to be clarified personally and a phone call / video call can save a lot of time.
Accessibility on a local phone number: I recommend you set up a Voice over IP (VoIP) number in your area code and a local prepaid SIM card with data volume at your whereabouts. You can redirect your handynummer and current landline number to the local number of the VoIP provider (eg Sipgate) and remain so always accessible. The VoIP connection can always be used if you have Internet (Wifi or mobile internet via your SIM card).
Availability of all important documents: If you have not yet digitized your important documents, I recommend this step before the first "work vacation". Observe which documents you need again and again over a week and scan them. My personal list of the most important documents to be scanned is: Tan numbers for banking, tax number, ID / passport, credit card, EC card, vaccination card and travel health insurance abroad.
Ensuring a good infrastructure: You can use your accommodation to clarify the strength of your Internet connection and mobile coverage in advance. Your landlord should be able to provide information on upload and download speed (for example, for video calls via Skype you need 300kBit / second). Alternatively, you can research in advance Wifi cafes in the area, http://www.wificafespots.com) or find co-working spaces (Deskwanted or Coworking News Directory).
Ensure productivity: They will benefit from new impressions in new places. However, discipline is, of course, also offered. For me personally, it has proven to be useful to organize a fixed daily rhythm. During a stay in southern Spain last winter, I solved it for example as follows: In the morning I took my time for a run by the sea, then I worked until the sunset, which I enjoyed in the bar on the beach. Once or twice a week, I took days off completely to go on exploration.
Finding the right working atmosphere without being surrounded by tourists: If you like to travel in cities, I recommend local co-working spaces or search for neighborhoods that are rather untouristically (in Barcelona, ​​for example, Grácia). If you want to live and work away from the city, the challenge is greater. Especially if you would like to work with others who work in similar fields.
To combine accommodation with coworking: There are numerous projects that combine common accommodation with co-working. The goal is to provide an optimal environment for living and working in quiet places like 1-2 weeks. Other initiatives that I have now discovered are for example The Surf Office, Project Getaway or Startups Abroad.
Read text as PDF
Acquire this text as a PDF (only for own use without passing it on according to Terms & Conditions): Please send us one after purchase eMail with the desired title supportberufebilder.de, we will then send the PDF to you immediately. You can also purchase text series.
4,99€Buy
Book eCourse on Demand
Up to 30 lessons with 4 learning tasks each + final lesson as a PDF download. Please send us one after purchase eMail with the desired title supportberufebilder.de. Alternatively, we would be happy to put your course together for you or offer you a personal, regular one eMail-Course - all further information!
29,99€Buy
Skate eBook as desired
If our store does not offer you your desired topic: We will be happy to put together a book according to your wishes and deliver it in a format of yours Wahl. Please sign us after purchase supportberufebilder.de
79,99€Buy
Corporate publishing and advice
You want to publish, increase your reach or as an employer Candidate speak to? For these and other topics we offer special Consultant packages (overview) - For example, a personal phone call (price is per hour).
299,00€Buy